If you are attentive and keen on details, you must have already noticed a new camera icon next to voice or input tools If you use Google search as your default engine. This little new camera-like icon is a Google Lens button which is an AI-based image search and we shall see how it works and get started with doing some image searches online.
Starting this week, the button is appearing in the Search bar of the google.com homepage. This is similar to how Lens appears at the bottom of the Pixel Launcher and Chrome's New Tab Page on mobile.
Advertisement - Continue reading below
---
Also Read: How to Translate Text From Image with Google Lens
---
What is Google Lens?
Google Lens is an image recognition technology powered and supported by Google. It is designed to bring up relevant information related to objects it identifies using visual analysis based on a neural network. Lens was initially announced during Google I/O 2017. It was first provided as a standalone app, later being integrated into Android's standard camera app.
In 2022, it gradually replaced the reverse image search functionality of Google Images, first by replacing it in Google Chrome and later by making it officially available as a web application. Just this week Google launched it on the official search page and you directly search for images.

---
Related: Google Pixel 7 Pro Vs Pixel 7: Here Are the Key Differences
---
How Google Lens works
According to Google, the tool compares objects in your picture to other images and ranks those images based on their similarity and relevance to the objects in the original picture. Lens also uses its understanding of objects in your picture to find other relevant results from the web. Google Lens may also use other helpful signals, such as words, language, and other metadata on the image's host site, to determine ranking and relevance.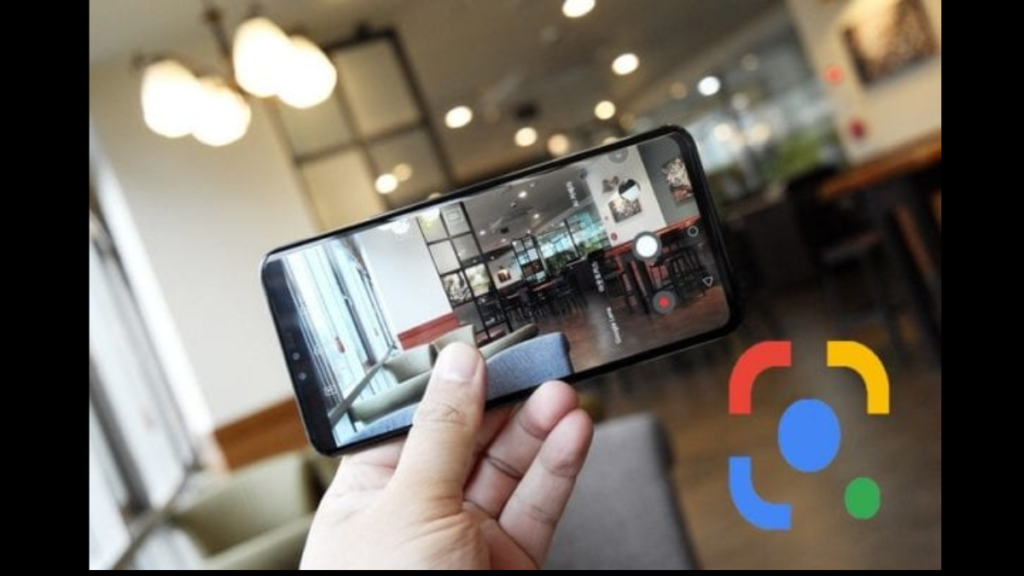 When analyzing an image, Lens often generates several possible results and ranks the probable relevance of each result. Google Lens may sometimes narrow these possibilities to a single result. Let's say that Lens is looking at a dog that it identifies as probably 95% German shepherd and 5% corgi. In this case, Lens might only show the result for a German shepherd, which Lens has judged to be most visually similar.
Advertisement - Continue reading below
---
Also Read: How to Read Printed Text Aloud With Google Lens
---
How to use the tool
Showing up next to the voice search button or input tools, tapping prompts you to "Search any image with Google Lens." You can "Drag an image here or upload a file" and that will open a lens.google.com/search?p=… results page. You have access to Visual Match, Text, and Translate tools.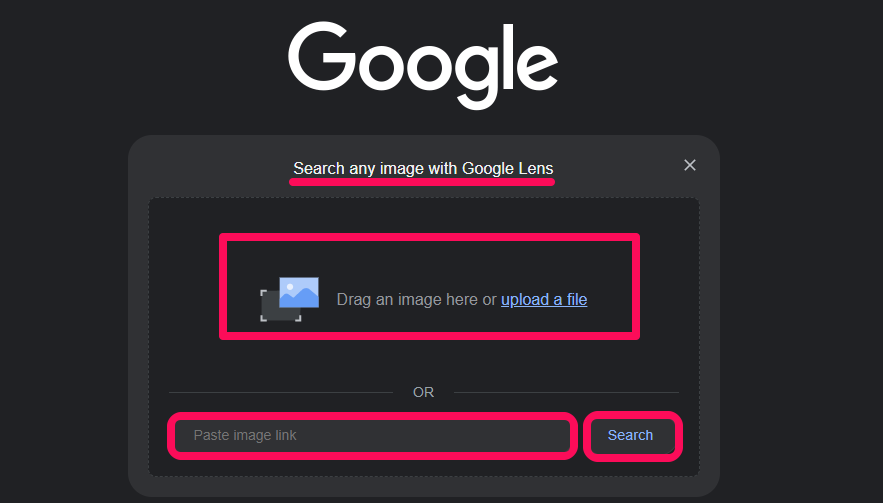 That's basically it about this new handy tool which has been delivered right in your search engine. Now, more than ever, you can search for images online. This shows how Google has powerful and massive data collected over time.