Just two days ago over the weekend, on Saturday, Safaricom CEO launched a new service by the name M-Pesa Go in the presence of CS for ICT and Innovation Mr. Eliud Owalo. This is a brand-new product tailored for kids between the age of 10 and 17 years old. We first heard about the development of this product way back in May this year. Kid access to mobile money services is a pretty scary topic in most households. How exactly does Safaricom intend to do this keeping in mind the uncontrollable nature of a moneyed teenager?
I mean, online gambling is a big enough pandemic for the youths of this country. Only time will tell. M-Pesa Go is a product that they have been working on for the past several months. If you are an adult in Kenya, chances are that you have an M-Pesa registered line, if not two. You will then know it is impossible to register an M-Pesa line without an ID card, which you get at 18 years old. This meant kids under the age of 18 could not register an M-Pesa line.
Advertisement - Continue reading below
That additionally meant that many kids resulted to using their parents' or guardians' ID to register for M-Pesa services. This is part of the reason why Safaricom found it necessary for this new service which they claim seeks to empower parents and guardians to raise a generation that is financially healthy and is prepared for a cashless world. In other words, M-Pesa GO will is a pruned version of the standard M-Pesa app. Safaricom added that this new product aims at enhancing the financial literacy among young Kenyans.
---
Also Read:
---
What Features are Available and Which are Unavailable for Juniors?
As we have already highlighted, M-Pesa GO is a pruned version of M-Pesa with limited features. Some of the key features that kids will be able to use with a GO account include:
Sending money to other M-Pesa users including GO users.
Receiving money from other M-Pesa users including GO users.
Use Lipa Na M-Pesa services; Paybill and Till payments.
Get to use a custom M-Pesa app specific for GO users.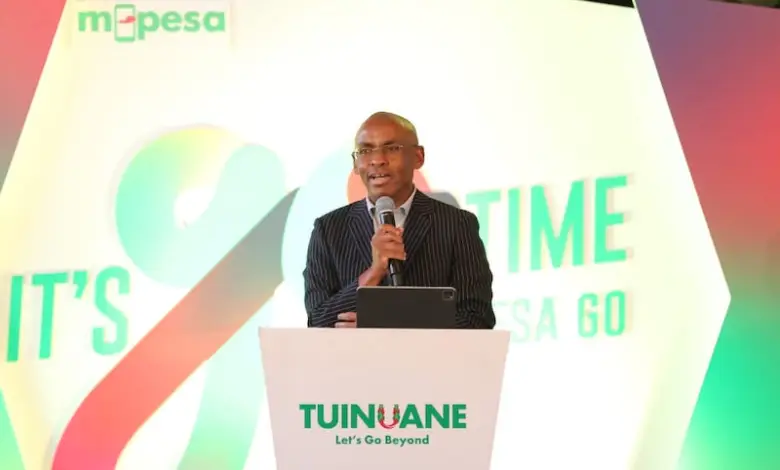 On the other hand, there are some features that are disabled for GO users. These are:
No withdrawing cash from agents. Obviously so because they do not have a physical ID card, which is a requirement for withdrawals.
No access to loan facilities like M-Shwari and Fuliza.
No access to forex payments and betting payments as it is illegal for persons under 18 years to gamble in Kenya.
---
Also Read:
---
How To Register and Open an M-Pesa GO Account For Your Kids
To get your kids set up with a Go account you need to do the following. Firstly, if you wish to convert an existing M-Pesa line to become an M-Pesa GO line. This can be a SIM card that is already registered with the parent's ID.
Advertisement - Continue reading below
Insert the line you intend to convert into a mobile device.
Pay and clear any pending loans from M-Shwari and/or KCB.
Opt out of Fuliza, Pochi la Biashara, and Halal Pesa if you are registered with any.
Withdraw all savings you may have on the line you wish to convert.
Have a clear Image of the birth certificate of the child you would like to register.
Having met the above criteria, you need to follow this link to the Safaricom website to onboard your Kid. You will be presented with the screen below.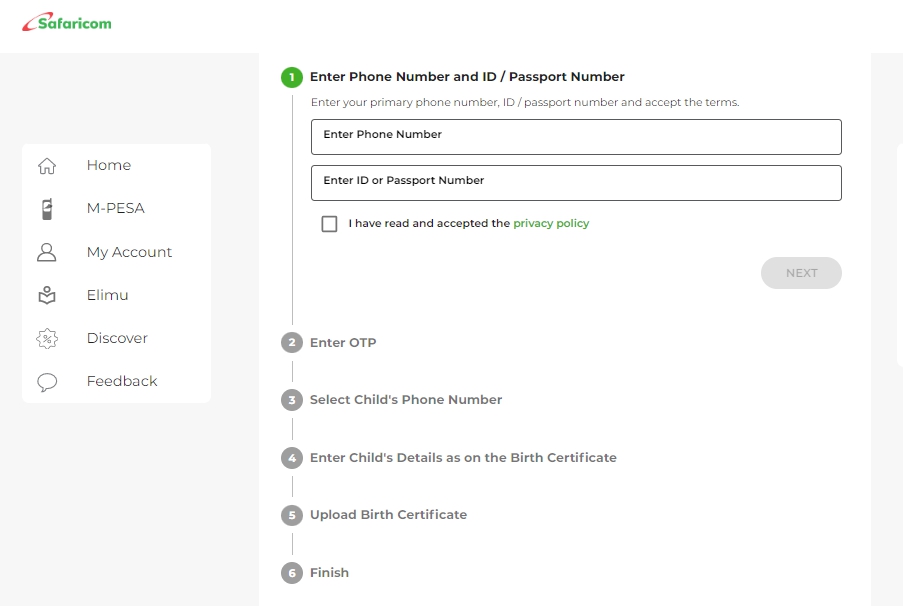 Fill out all the required fields and submit. A key requirement to note is that the Parent or Guardian must be registered on M-Pesa. There is also the option of vising any Safaricom shop outlet for the same exercise. For that, you need to bring your national ID or passport as well as the child's birth certificate. Once done with the registration, either online or at Safaricom outlets, you will be able to download and sign in to the M-Pesa Go app.
On the flip side, parents will have access to an M-Pesa Super app that they can use to monitor their child's junior account. With the super app, a parent can set transaction limits through parental controls. As a parent or adult, do you think this is a much-welcomed move? Will you be willing to sign up your kids for this new service? Kindly do let us know your sentiments through the comments section below.