Do you love reading and collecting comics? If you love digital comics, manga, and graphic novels, Amazon has a dedicated section for these genres. You can access thousands of titles from this extensive library including those from renowned publishers.
Here, you can read novels, manga, and comics for free, buy for yourself or send them as a gift to a loved one. This post will answer all questions you might have about this Amazon platform. Keep reading to find out more.
Advertisement - Continue reading below
What is Comixology?
Comixology used to be a separate platform dedicated to distributing digital comics, graphic novels, and manga. It had a website and mobile apps that used exclusive Guided View technology to offer a more immersive reading experience.
Since they launched in 2007, they featured hundreds of free comics including comics from publishers like Dark Horse, Dynamite, Valiant, and more.
However, it was acquired by Amazon in 2014 which is why you can now only access this platform through an Amazon account. Recently Amazon merged this platform with the Kindle store. So there's now the Amazon comic store which is a sub-store in the Kindle department. So if you want to purchase a comic, manga or novel, you can access this across multiple devices including the Kindle app.
Introducing the New Amazon Comic Store
While it's still popularly called Comixology, Amazon has rebranded it to the Amazon Comic Store. Similar to books, you can browse several categories, new releases, and personalized recommendations on this platform.
It also has titles from top publishers like DC, Marvel Comics, Kodansha, Viz Media, IDW, Dark Horse and so many more. There are still Comixology originals as a category so you don't have to worry about losing those nostalgic titles.

Unfortunately at this time, the store is only available to UK and US regions. So if you live outside these regions, you would have to purchase a comic, graphic, or manga directly from your local Amazon store.
Advertisement - Continue reading below
Also, the Comixology app is still functional thanks to new updates. So if you don't have the Kindle app, you can still read any comic you purchase via Amazon on the new Comixology app update.
How Much Do Comics Cost on the Amazon Comic Store?
The Amazon Comic Store is quite similar to the Kindle Store in the sense that the prices of each vary. So while you can find a comic for as low as $3, it can go way higher depending on the titles you're interested in.
There are also numerous limited deals you can take advantage of especially when you browse the Comic Deals section. During these deals, you can get comics for as low as $0.50
If you used the previous Comixology app, you're probably familiar with Comixology Unlimited. This is an unlimited subscription that allows you to access more than 20,000 comic titles for free.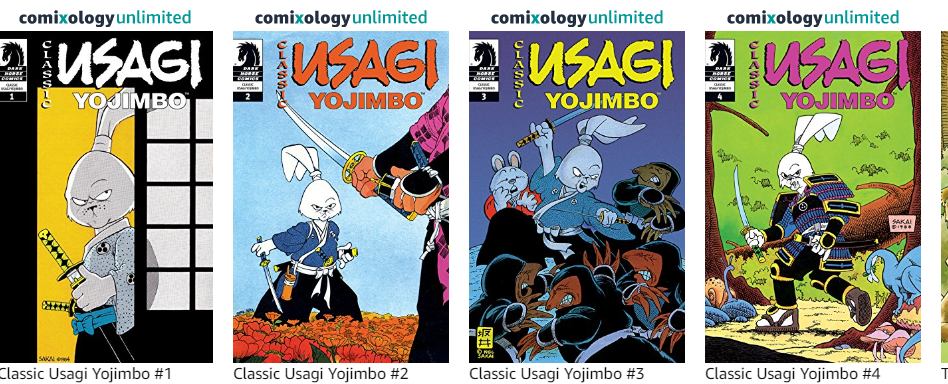 With this $5.99 monthly subscription, you can read these titles for free without purchasing them. There's also a 30-day free trial you can take advantage of here.
Perhaps one of the best perks of this new store is that with a Kindle Unlimited subscription, you can read some of these titles for free as a membership perk.

It's a great option if you love to read Kindle books. So rather than having two running subscriptions, you can just stick with Kindle Unlimited and have access to Manga, Comics, and novels along with your favorite Kindle titles.
How to Read Comics, Manga, and Graphic Novels for Free on Amazon
Now the great thing about Amazon Comixology is that you can still find free titles especially if you're on an Amazon Prime, Comixology, or Kindle Unlimited subscription. Here's how to read these titles for free;
Advertisement - Continue reading below
Visit the Amazon comic store
Navigate over to Comixology Originals
Browse by department, series, or even search for the title you want to read
Tap on the title once you've found it
You should see a 'read for free' button. Tap on it and you'll be redirected to either your Kindle account or your Amazon content section where you can further manage it.

If you're purchasing a manga, novel or comic on the other hand, you'd have to tap on buy. You also have the option of buying for a loved one. There's a more extensive guide on how to do that here. For users with the Kindle or Comixology Android app, you can purchase directly from there. However, iOS users will be redirected to the website to complete this purchase.
PS: For readers in the EU, you might require an extra layer of authentication when purchasing titles. So this verification request will appear at checkout.