Smart speakers are an essential addition to your smart home. However, some of the best smart speakers are on the high-price end. For example, the Bowers and Wilkins smart speaker costs almost $800. This is why we've curated a list of the best smart speakers you can purchase for under $300 in this shopping guide.
Asides from being able to use voice commands to control your music, podcasts or audiobooks, many of these speakers are versatile. While some come with alarm clocks, others have charging stations.
Advertisement - Continue reading below
But before perusing through this list, the first step is to first identify what type of voice assistant you'd prefer. Would you like to use Siri, Alexa or Google Assistant? After deciding, let this list help you make an informed decision on which one to purchase.
Amazon Echo Studio
Key Specifications
Alexa voice control
Dolby atmos support
Spatial audio processing
Five directional speakers
WiFi and Bluetooth connectivity
Booming bass, dynamic midrange and crisp highs
Price: $199.99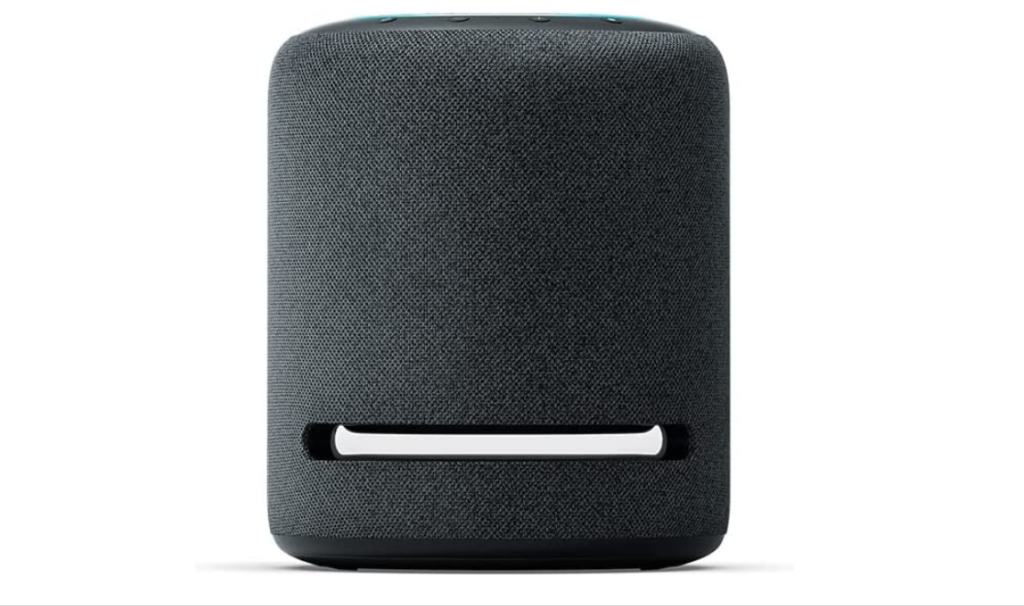 The Amazon Echo Studio makes it to the top of our smart speaker list because of its pretty impressive features. We particularly love that it supports Dolby Atmos so you're certain of an immersive listening experience. It features spatial audio processing, a wider and more enveloping sound stage. This speaker comes with five directional speakers which make it send a booming bass, dynamic midrange and crisp highs.
Like most options on our list, you can use voice control to stream songs and control your music. You have access to Amazon Music, Apple Music, Spotify, Pandora, Tidal and so much more. Choose to enjoy them in lossless audio format or spatial audio. This device also adapts to any room by automatically sensing the acoustics of your space. It'll then fine-tune playback for optimal sound.
Sonos One (2nd Gen)
Key Specifications
Advertisement - Continue reading below
Built-in Alexa, and Google Assistant
Apple Airplay 2
Sonos app
Humidity resistant
Subwoofer
Radio
WiFi and Bluetooth connectivity
Price: $268.99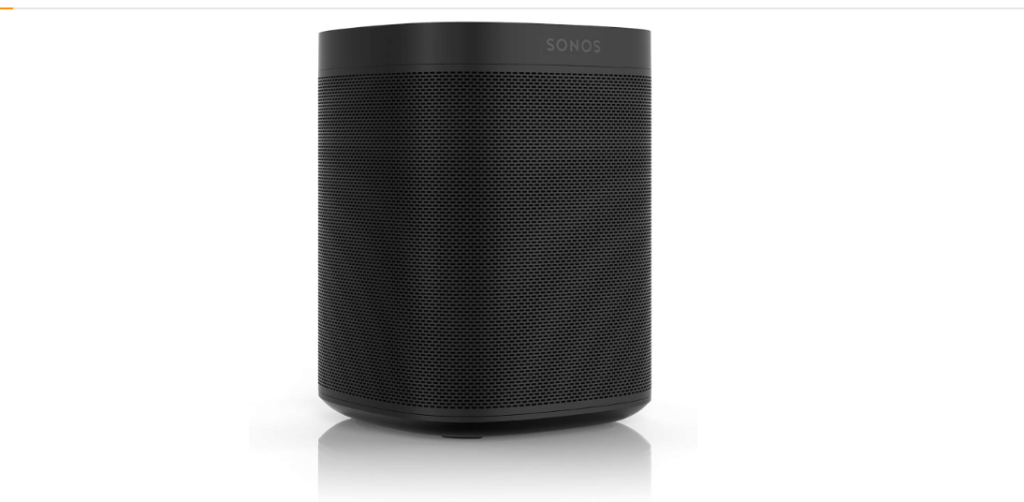 Sonos is a very popular speaker brand but, the Sonos One is an exceptional model. For starters, it has both Alexa and Google Assistant built-in. So you can choose your preferred voice assistant.
Now, if you don't want to use voice commands, you can also use the Apple AirPlay embedded so you can control it from your iPhone. This same AirPlay can activate Siri-enabled devices in your home if you prefer to use Siri voice commands. There's also the Sonos app which pretty much acts as a remote control.
It has a compact design which makes it perfect for your kitchen, office, living room or anywhere else. The humidity-resistant design makes it safe for bathroom or pool use. If you have another Sonos speaker, you can connect wirelessly to them so you make your sound even more brilliant. Also adding one more Sonos One to your speaker collection can make it a home theatre surround sound.
Apple Homepod 2nd Gen
Key Specifications
Bass-EQ microphone
High-fidelity audio
Airplay support
WiFi connectivity
Siri voice command
Apple one-year warranty
Price: $299.99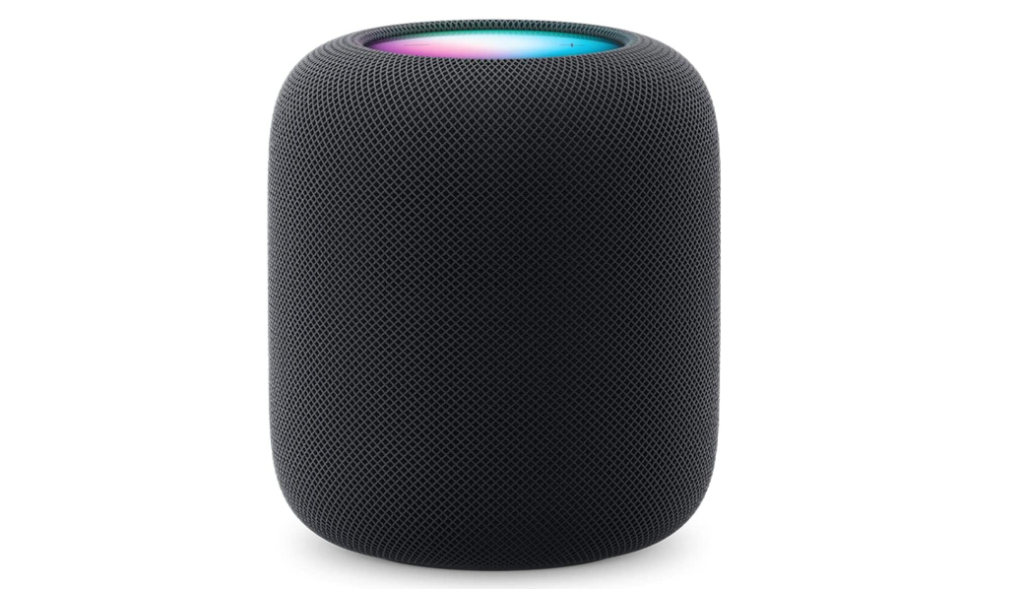 This is probably the latest smart speaker on our list. Released in 2023, the second generation Apple Homepod is an improvement to its predecessor. The bass performance is higher and it has a bass-EQ microphone that ensures the listening experience is better at both higher and lower volumes. While it's an improvement, the price is still the same as the first Homepod.
We also love that it has premium, immersive, high-fidelity audio. With five beamforming tweeters, enjoy clear and detailed high sounds. Similar to the Sonos One, this speaker supports Airplay which makes it easy to sync with your other Apple products. Use voice commands to activate and control with the built-in Siri support.
Advertisement - Continue reading below
Unfortunately, there are no customizations for treble and bass. It also doesn't support Bluetooth connectivity which might make it less ideal for some users.
Google Nest Mini
Key Specifications
Affordable
Portable
Touch controls
Google Assistant voice command
WiFi and Bluetooth connectivity
Price: $49.00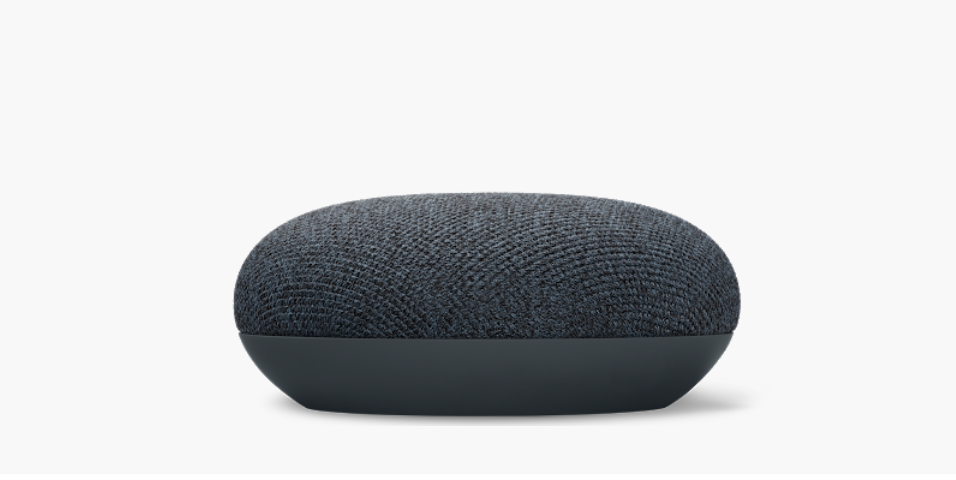 If you're on a very tight budget, we recommend opting for the Google Nest Mini. Thanks to Google Assistant support, you can set up voice commands to help control your speaker. It has a portable design which means that you can host it anywhere in your home. The only downside is that it doesn't have a super high bass or midrange like most speakers on this list. However, the treble is great so it's ideal for playing music and podcasts around the house.
The Google Nest Mini has three microphones for far-field detection, especially during voice commands. If you'd prefer to physically set up, there are touch controls located at the top of your Nest Mini. One unique feature we particularly love is that there's an ambient IQ. This way when there's background noise, it'll automatically adjust the volume so you can hear the sound better. Overall, it's a great smart speaker you should definitely add to your list.
Amazon Echo (4th Gen)
Key Specifications
Alarm clock and snooze
Alexa-voice commands
Cross-device sync
1.6-inch front-firing speaker
LED display
WiFi and Bluetooth connectivity
Price: $74.99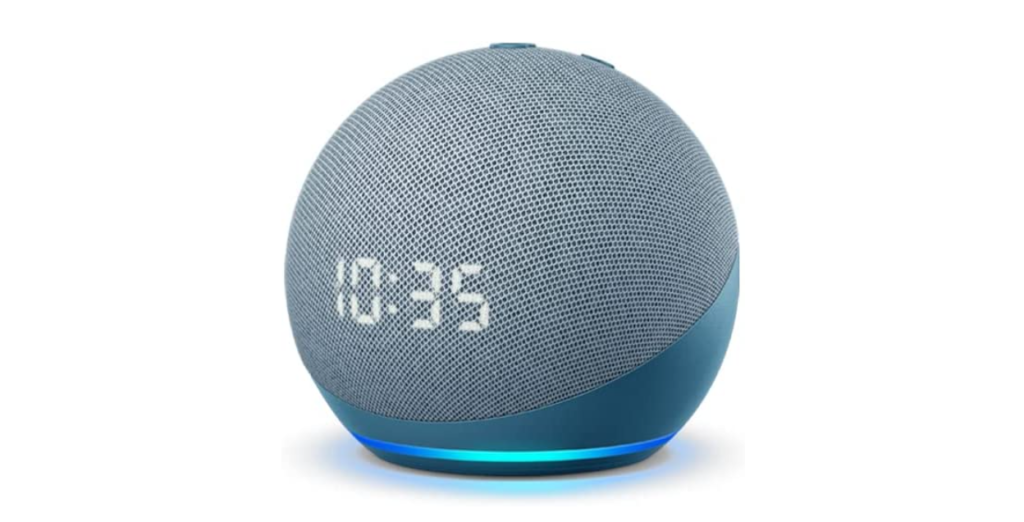 This multi-functional smart speaker comes with an alarm clock. The clock comes with time, alarms and timer features. You can even tap the top to snooze your alarm. Asides from the clock, the speaker delivers crisp vocals and balanced bass for a full-fire sound.
Advertisement - Continue reading below
Since it's integrated with Alexa, you can use voice commands to play music, and the news, set alarms, adjust smart thermostats, and lock your doors even. Simply connect to other Alexa-enabled devices to make this work. The Echo is also great for receiving calls especially if your friends and family also have an Echo device. We strongly recommend this option because it's ideal if you're on a budget and you get value for money.
Belkin Soundform Elite HiFi Smart Speaker
Key Specifications
Woofer speaker
Bluetooth and WiFi connectivity
Wireless speaker
Battery powered
Price: $129.02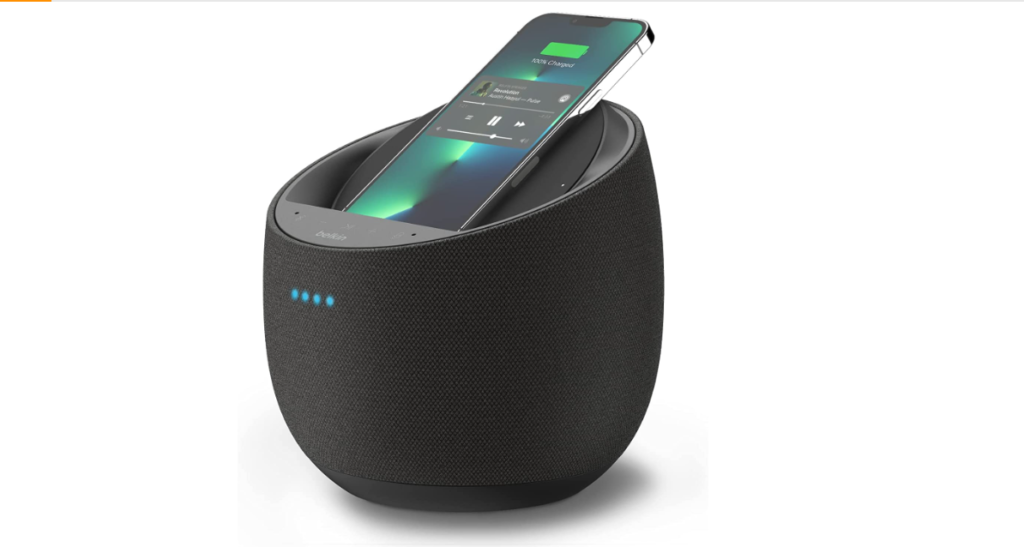 This smart speaker provides a high-fidelity audio experience. With it, you can enjoy superior sound quality on a budget. Like most speakers, it has Bluetooth functionality so you can connect wirelessly. However, you can also play, control and adjust settings using voice commands with Alexa.
One particular feature that we love is that it has integrated fast wireless charging for your devices. So technically, it's a smart speaker and charging station. There's also a vibration-cancelling technology that ensures your device charges without interruption.
And that brings us to the end of this list. We hope that you've found this guide useful in choosing an affordable smart speaker for your room or home. Do share this post with your friends and family who might need this too.
Disclaimer: We might get a commission for some of the products we recommend here, but this doesn't affect our editorial policy
Advertisement - Continue reading below