In the era of Spotify, Apple Music, and other streaming giants, the humble offline music player has often been overlooked. The rise of music streaming platforms, coupled with affordable data packages from carriers, has led to a shift in how we consume music.
However, there's something to be said about the simplicity and control that offline music players offer. They allow you to own your music, curate your playlists, and listen without the need for an internet connection.
Advertisement - Continue reading below
In 2023, we're seeing a resurgence of these classic apps, with many offering features that rival, and sometimes surpass, their streaming counterparts.
Winamp
Winamp, the legendary music player of the early 2000s, has made a triumphant return in 2023. With its familiar interface and powerful features, Winamp offers a nostalgic yet modern music experience for Android users.
It supports a wide range of audio formats and includes features like a 10-band equalizer, gapless playback, and customizable visual themes. There's also a new section for Winamp users to hang out on Discord from within the app.
Poweramp
Poweramp has long been a favorite among Android users for its robust feature set and sleek interface. It supports a multitude of audio formats, including mp3, mp4/m4a, ogg, wma, flac, wav, ape, and more.
Poweramp also boasts a 10-band optimized graphical equalizer, stereo eXpansion, mono mixing, balance, and a separate powerful Bass and Treble adjustment.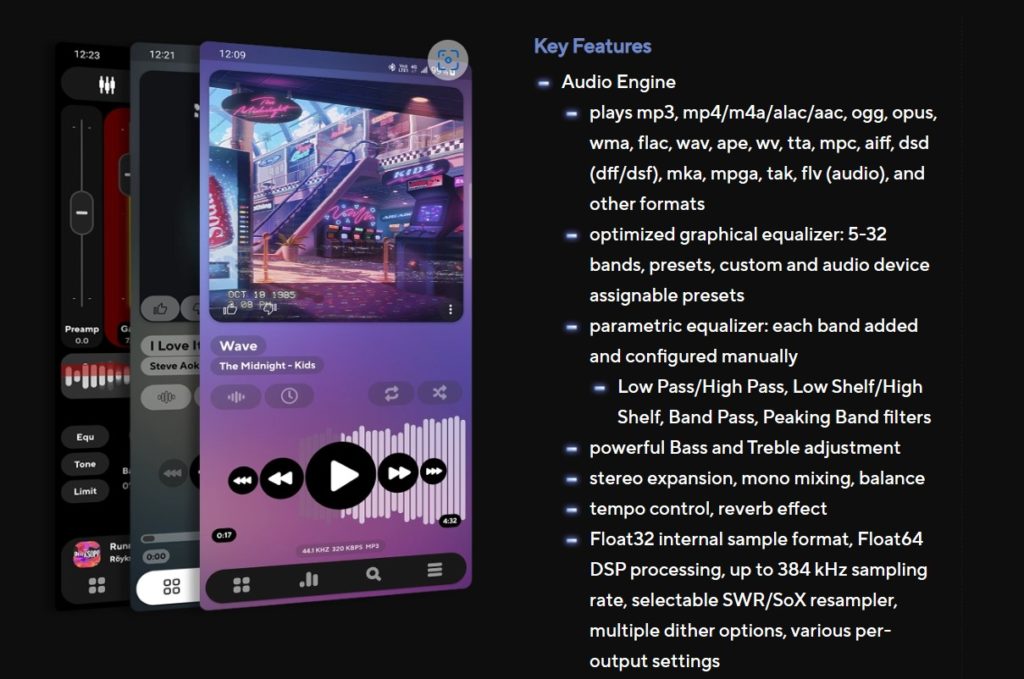 For all that Poweramp is, it is not a free app. After the trial period, you will need to part with a one-time fee of a little over a dollar, a very worth investment if you ask me. I have been using Poweramp for the past several years and it is my go-to from this list.
Advertisement - Continue reading below
Retro Music Player
I first came across Retro Music Player in my Android custom ROM days. Most of the popular ROMs came with Retro Music Player as the preinstalled offline music player and on giving it a chance, it is hard to resist its alure.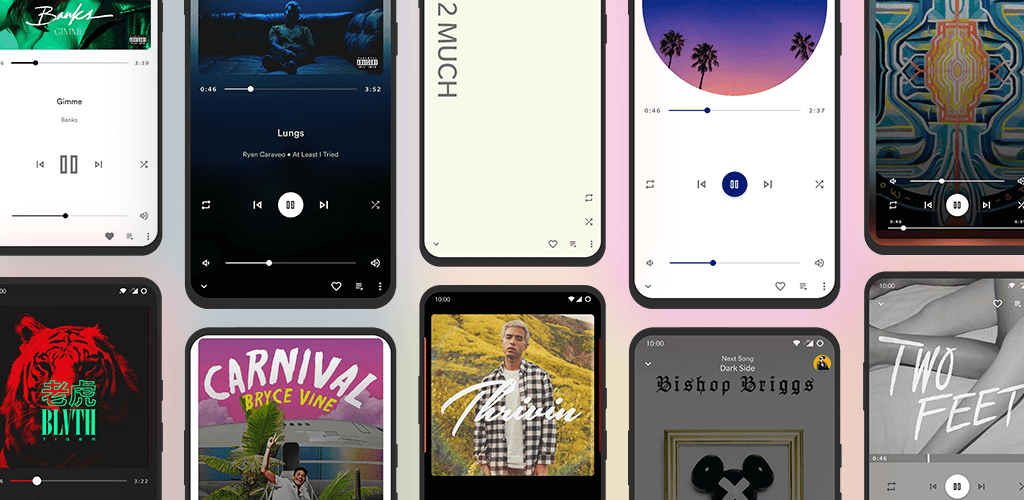 Retro Music Player combines a vintage design with modern features, creating a unique and enjoyable music experience. It supports standard local music file formats such as mp3, flac, aac, and wav.
Its standout features include a built-in 5-band equalizer, gapless playback, lyrics display, and a variety of themes to customize your music player. This is a very clean, no frills application that you should try out.
Musicolet Music Player
Another really great application for you offline-music-hoarding people, is Musicolet. See, some of these offline music players still somehow ask for internet permission for some reason, be it to share telemetry data with its maker or to just spy on you.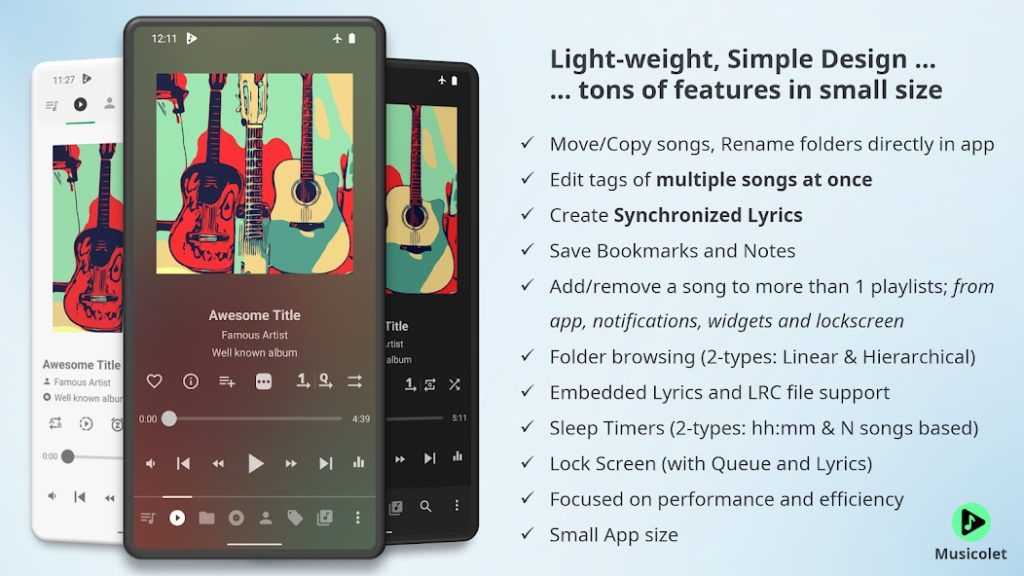 Musicolet is a lightweight and powerful music player with a simple, intuitive interface. It supports a variety of formats and offers features like multiple queues, an equalizer, lyrics support, and more.
Its no-ads policy and offline capabilities make it a favorite among users who prefer a straightforward, uninterrupted music experience.
---
Related:
---
BlackPlayer Music Player
Another music player that I have known for a minute from the Android modding era is BlackPlayer. For a number of Android generations, custom ROM makers bundled BlackPlayer into their builds as it was the best in the market.
Advertisement - Continue reading below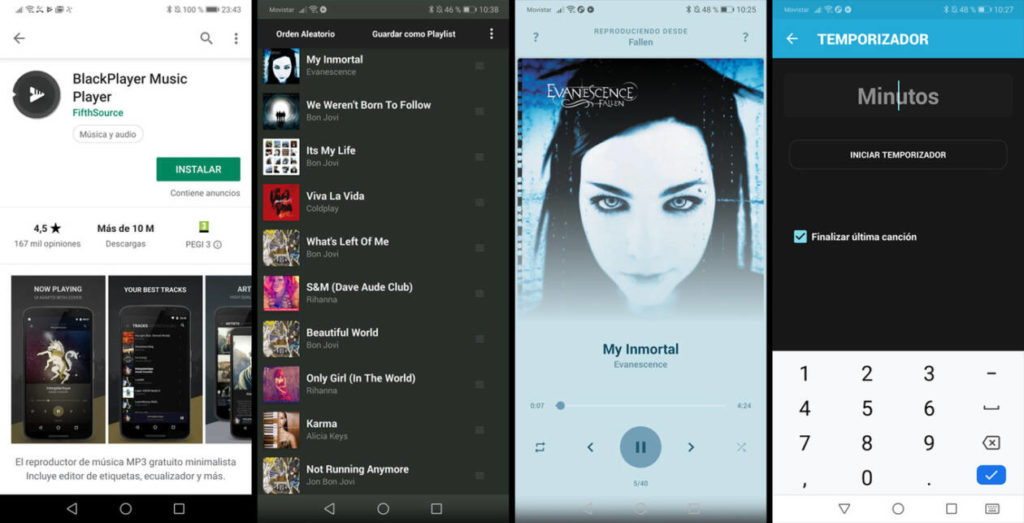 BlackPlayer is a sleek, modern music player that offers a range of features including a 5-band equalizer, gapless playback, sleep timer, and customizable themes. It supports standard local music file formats and offers a smooth, lag-free music experience.
---
Related:
---
Honorable Mentions
Conclusion
While streaming platforms have their place, offline music players offer a level of control and personalization that's hard to match. Whether you're a fan of the classics like WinAmp and Poweramp, or prefer the modern aesthetics of Retro Music Player, there's an offline music player out there to suit your needs.
Featured Image courtesy