Netflix now allows its users to rate a movie while watching it on their mobile devices. Before now, the only way to leave your rating is by visiting the details page for the show or movie. And although that rating option is still available to users, the new rating option makes it even easier for users to rate movies while they watch. Netflix users can now rate the content while they're watching a movie. Users can do this by tapping the display and selecting a double thumbs-up, single thumbs-up, or thumbs-down from the top center of the screen to rate a movie.
In this article, we will show you how to rate a movie on the Netflix mobile app and how to see your previous movie ratings.
Advertisement - Continue reading below
How to Rate a Movie on the Netflix Mobile App
First, open the Netflix app on your mobile phone.
Search for a movie or TV show you want to watch and play it.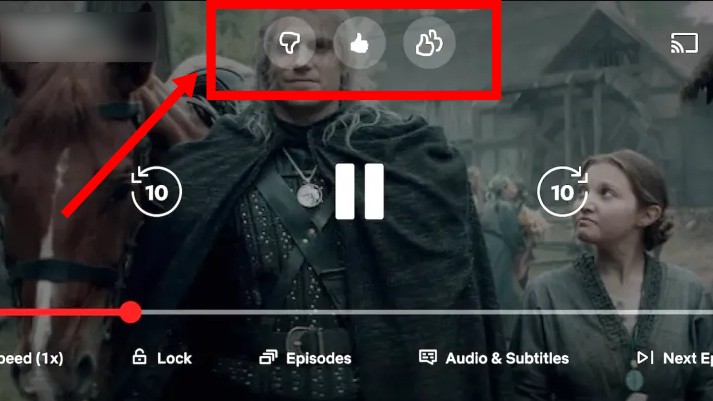 Once the movie starts playing, touch the screen and tap the relevant icon between Thumbs Down, Thumbs Up, and Double Thumbs Up.

The Thumbs Up option allows you to indicate that you like the content you're watching and you would like to get similar content recommendations from Netflix.
The Thumbs Down on the other hand means you don't like the movie or TV show.

Double Thumbs Up simply means you love the content that you're watching. This will allow Netflix to recommend similar types of content.
Conclusion
In conclusion, it is important to note that rating movies on the Netflix app with a thumbs up or thumbs down icon help Netflix provide you with better suggestions for TV shows and movies you might like. For instance, when you give a movie a thumbs-down rating, this will give Netflix a better understanding of the type of movies you enjoy, and they will no longer recommend similar movies to you.