The Xiaomi Smart Band line of products remains one of the most desired in the fitness tracker category. This, despite largely retaining the same form factor and the low price point over the years. This year, we saw the official unveiling of the 8th generation of this band in China back in April. It was not until September that we saw the global launch of the same.
In those months between, many Mi Band fans eager to get their hands on the new tracker (yours truly included) ended up getting the Chinese version of the Mi Band. But now that the global variant is out, is it possible for me to swap out the Chinese firmware and install the global one?
Advertisement - Continue reading below
---
Related:
---
What's the Difference between Chinese and Global Firmware for the Band 8?
But why would one want to switch these firmware? For me, a few reasons. I have the Redmi Watch 2 Lite that also pairs with my phone via the Mi Fitness app. To use the Xiaomi Band 8, I have to change my region on the app to China which logs me out of the app and renders the Redmi Watch 2 Lite unusable. To use it I have to again change the region on the app and that renders the Band 8 unusable. Simply put, I cannot use my two Xiaomi wearables at the same time.
The Chinese version of the Xiaomi Smart Band 8, while it supports English as a language, has a bunch of watch faces that are stuck in Chinese and are not useful to me.
Alipay, Weixin Pay, and a few other China-specific apps are present on the tracker which just screams a device that isn't meant for this region. While benign, these can be irksome over time.
English is present on this device but many global languages aren't available on this Chinese model. While some languages like Polish have since been added via software updates, the global variant has better support for these other languages.
Advertisement - Continue reading below
Disclaimer
Worth noting is that Xiaomi really really doesn't want you to do this. In fact, they warn users against such practices, and to be fair, it carries serious risks like bricking your wearable and voiding your warranty.
"We would like to inform you that Xiaomi products have strong regional characteristics. If purchased from another location, it may cause issues such as inability to connect and use. The firmware version is factory-set and cannot be changed at will. If you want to flash the firmware, please note that this may cause the device's functionality to become unusable and may result in loss of warranty."

Xiaomi
That said, we must say that this is something that you do at your own risk. It is firmly in the tinkerers' forte and you must not do this if you're not willing to loose your Mi Band should something go wrong.
How Do I Change the Firmware
Well, the process seems a little straightforward but it is far from it. This is possible courtesy of a developer who published the process on Reddit. Below is an outline of what needs to be done.
First, download the latest modified MiFitness mod v1.30u from the Telegram channel. After installation, log in to your account, select China as your region, and connect your Xiaomi Smart Band 8.
Before proceeding with the update, ensure that your device is charged up to at least 50% or keep it connected to a charger during the process.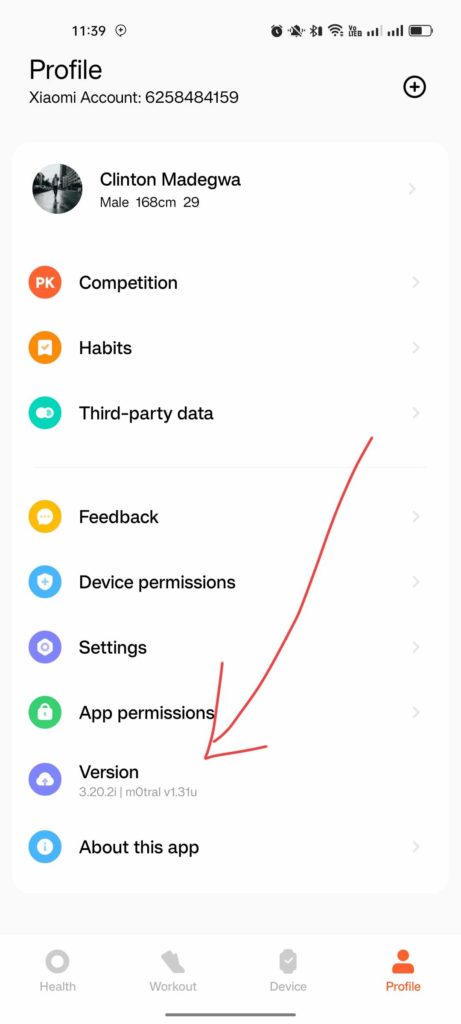 Open the update menu on the app and initiate the update. The firmware will be pushed into the watch, which will take approximately 35 minutes, followed by an additional 5 minutes for installation.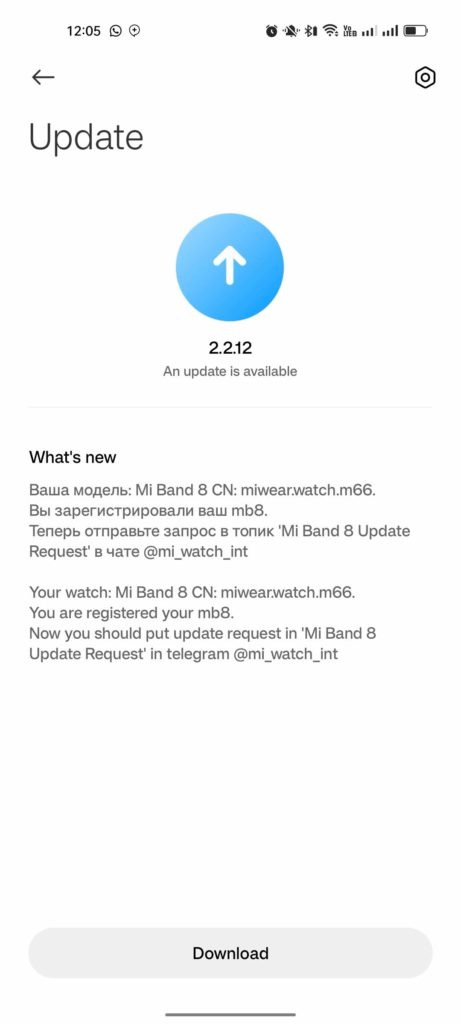 You will need to send your Mi Band 8's MAC Address to the developer's Telegram bot to activate the download from his servers.
After the update is complete, reset your device. Change the app region to global and reconnect your watch.
NB: Before embarking on this venture, please read through the developer's documentation of the whole process and understand the steps involved.
Conclusion
I have been in the Android custom ROM space for a little over a decade now and I have flashed one too many custom ROMs in my day and while this process is pretty straightforward, it was one of the most nerve-wracking things I have done in recent times so before you do this, make sure you have the patience and open mind to research and redo things.
Luckily there is a Telegram group and a subreddit dedicated to this so you can read through people's first-hand experience doing this so you don't mess up.
Have you converted your Mi Band 8? Are you planning to? Tell us in the comments section below.
Advertisement - Continue reading below