My digital journey was rooted in the realm of PCs, navigating the landscape dominated by the Windows OS. As a web developer, I often danced with dual-boot setups, introducing Linux Mint into the mix. Then, a Chromebook joined my tech ensemble, a dedicated partner for crafting blog posts and surfing the web. However, the horizon expanded when my creative pursuits led me to venture into video creation and editing for a burgeoning YouTube channel. It became evident that my trusty Asus Vivobook and the Chromebook were ill-equipped for this demanding task. Nestled in a compact workspace, the quest began for a machine that embodied both nimbleness and silence while seamlessly handling my video editing endeavors.
Enter the M1 Mac Mini.
Advertisement - Continue reading below
I bought my M1 Mac Mini in late 2021. At the time, It was going for about $700. Today, the same computer goes for $500(Black Friday deal) on Amazon given the fact that Apple released the M2 Mac Mini. Two years later, I am looking back and evaluating if this was a worthwhile investment. Let's dive in.
Quiet and Efficient
The first thing that struck me about the Mac Mini is its remarkable quietness. Unlike my Asus Vivobook laptop, which made a lot of noise during heavy workloads, this tiny computer remains whisper-quiet no matter how many applications I have open. This feature is especially convenient because I use it in my bedroom-turned-home office, allowing me to work without disturbing others in the house.
Additionally, this Mac Mini doesn't heat up. The Mac Mini's efficient thermal management is attributed to its design featuring power-conscious components, effective heat dissipation through a combination of heat sinks, fans, and airflow systems, and a compact aluminum unibody construction that serves as a heat sink.
Compact Size and Multiple Ports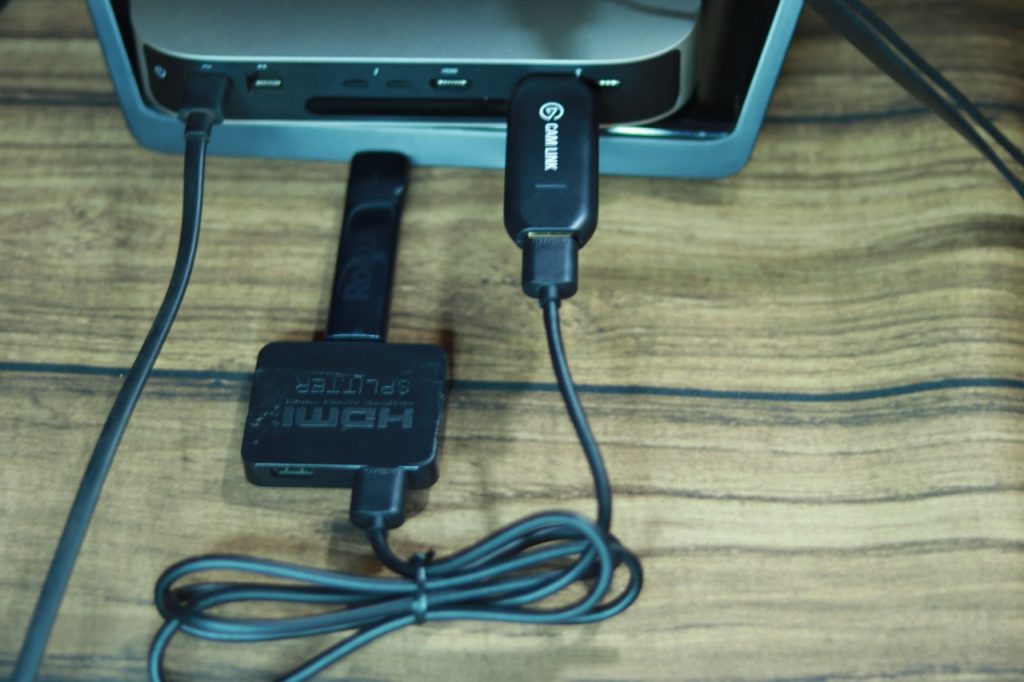 The other key advantage of the Mac Mini is its small and lightweight design. With dimensions similar to a square plate, it occupies very little space on my desk, leaving room for other essentials. Additionally, this compact machine offers an impressive number of ports. It boasts two USB 4 Thunderbolt ports, providing lightning-fast data transfer speeds of up to 40 gigabits per second. I also appreciate the inclusion of two USB-A ports, which allow me to connect external devices like portable hard drives and USB microphones without the need for a USB-C hub. I also get to hook up my wireless mouse receiver, given the fact that the Mac Mini doesn't come with a dedicated mouse or keyboard. Moreover, the HDMI port enables me to connect an external monitor, a necessary addition as the Mac Mini doesn't come with a built-in display.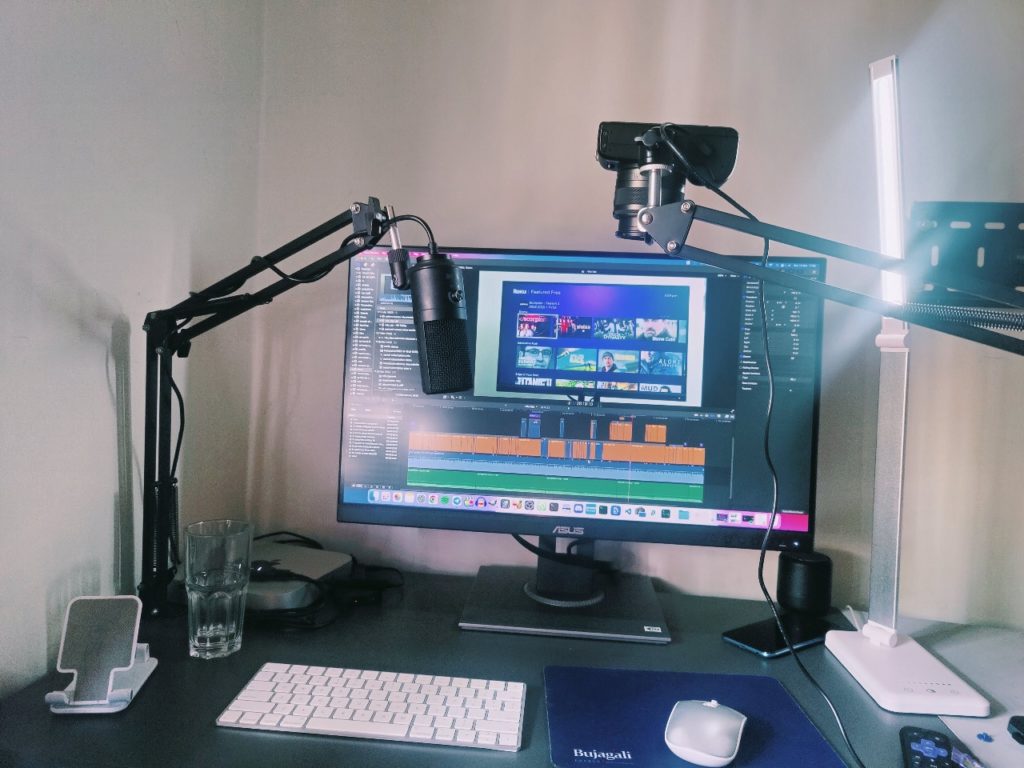 Some people might argue that additional peripherals like a keyboard, mouse, and monitor required for the Mac Mini increase the overall cost of the Mac Mini. While that's true, it also means you have the option of recycling existing tech gear or the flexibility of cherry-picking peripherals that work for you at the budget you can afford.
Robust Connectivity
Then the Mac Mini is well-equipped in terms of wireless connectivity. It supports Wi-Fi 6, the latest standard in Wi-Fi technology, ensuring a reliable and fast internet connection. While my D-Link 885L router that I connect my Mac Mini to supports WiFi 5, having WiFi 6 future-proofs me. Meaning, that when I upgrade my WiFi router to the next standard, my computer is up to it.
Advertisement - Continue reading below
To complete fast WiFi capabilities, the M1 Mac Mini comes with one Gigabit Ethernet port which is configurable to 10Gb Ethernet for an additional $100. This is especially good news for people with workflows that require big and fast data transfers such as Video editing. For me, I am currently relying on fast WiFi speeds to connect to Mac Mini to my Synology NAS drive for video editing on Final Cut Pro.
You also get Bluetooth 5.0 which allows me to seamlessly connect my headphones, speakers, and other Bluetooth-enabled devices. With this setup, I enjoy high-quality audio from my Anker Soundcore Mini 3 Bluetooth speaker and have background music while working.
Stable and Secure Operating System
Running on macOS, the Mac Mini benefits from the stability and security that Apple's operating system provides. Unlike Windows computers that tend to slow down over time, macOS remains efficient and does not require regular maintenance to keep it running smoothly. Software updates are regular and automatic. My M1 Mac Mini is now updated to the MacOS Sonoma(14.X) which is the latest update as of writing this review. Additionally, the built-in security measures make antivirus software unnecessary, giving me peace of mind when it comes to protecting my work and personal data.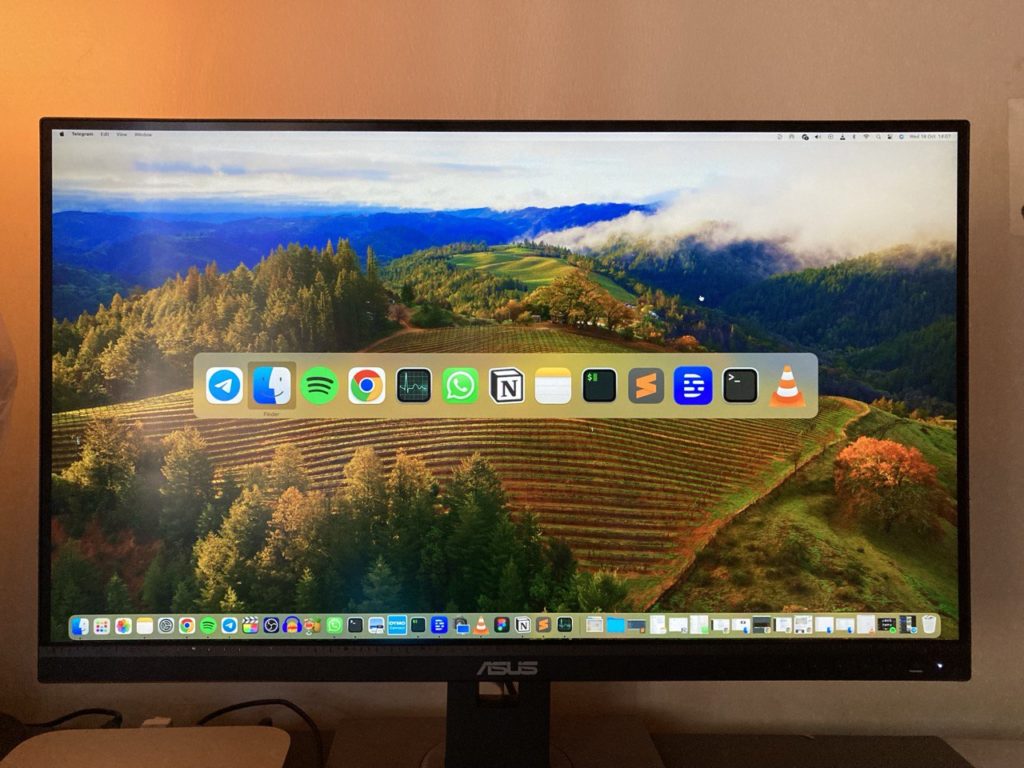 Software Compatibility
Being a creative professional, I rely on various software applications to enhance my workflow. The Mac Mini's macOS is compatible with a wide range of creative applications like Adobe Photoshop, Adobe Premiere, Audacity, GIMP, VLC, Descript, OBS Studio, Handbrake, Figma and Final Cut Pro(FCP). I particularly utilize Final Cut Pro for its advanced video editing capabilities. By combining the power of the M1 chip, with its eight-core GPU and CPU, and 8GB of RAM, the Mac Mini delivers fast and efficient performance, enabling me to edit videos seamlessly. FCPX doesn't crash at all and its rendering is quite fast when I am exporting videos for YouTube and Facebook.
Storage Limitations and RAM
Now onto the bad part. The Mac Mini's storage capacity can be a limiting factor, especially for video production. The base model comes with 256GB of onboard storage, which quickly fills up when considering the space required for the operating system and other applications. So I found it necessary to invest in additional external storage to meet my needs effectively. So I have several SANDisk Flash drives and SSDs from Samsung and Western Digital. Additionally, I invested in a Network Attached Storage(NAS) drive which I connect to wirelessly for more storage. As for RAM, the 8GB provided with the Mac Mini has been sufficient for my current workflows. However, heavy multitasking or running intense software applications may require upgrading the RAM in the future. The fact that these specs are not easily expandable like traditional computers is a real limitation and a trade-off you have to deal with.
M1 vs. M2 Mac Mini: Should you upgrade?
Although Apple has released the M2 Mac Mini, I find the M1 model more than capable of meeting my needs. The M2 may offer a moderate boost in performance with its additional 2 GPU cores. Furthermore, Unlike the M1 model, the M2 Mac Mini can support up to three displays: two with up to 6K resolution at 60Hz over Thunderbolt and one with up to 4K resolution at 60Hz over HDMI3. Even then, for my video editing requirements, I find that the M1 chip performs admirably. Moreover, there is no significant difference in terms of software compatibility between the two models.
Conclusion
In conclusion, the Apple Mac Mini 2020 is an excellent choice for creative professionals, especially those involved in video editing. Its small form factor, quiet operation, and comprehensive connectivity options make it a highly efficient solution. With macOS providing stability and security, and the M1 chip delivering impressive performance, the Mac Mini has become my primary video editing machine. While storage limitations and RAM constraints should be considered, there are effective solutions available to overcome them. Overall, I highly recommend the Mac Mini 2020 for anyone seeking a reliable and powerful computer for creative endeavors. I also did a Youtube Video review that you can watch below;
I hope you found this review helpful and informative. If you have any questions or comments, feel free to leave them below. Stay tuned for more insightful content, and don't forget to like this post and subscribe to our channel for future updates. See you in the next one!
Advertisement - Continue reading below