When Google looks at the 1 billion people with Android devices in the world, they see an opportunity. Many of those people hold devices that are more powerful than the computers we were using a couple of years back. At a time when some devices are running on 2GB plus of RAM with  clock speeds of 1Ghz and above, some of them even with 64 bit processors. To this end, Google has announced Android For Work to tap into the productivity potential of these devices.
Android For Work will feature 4 key components which have been explained more on the customized Android for work page. Work Profile that help secure your work data while separating your personal and work apps and data. The Android for work App has been created to deliver the same service and experience for Android users running any other Android OS that is not Lollipop. Google Play for work will help businesses deploy and manage apps across all users running Android for work.
Advertisement - Continue reading below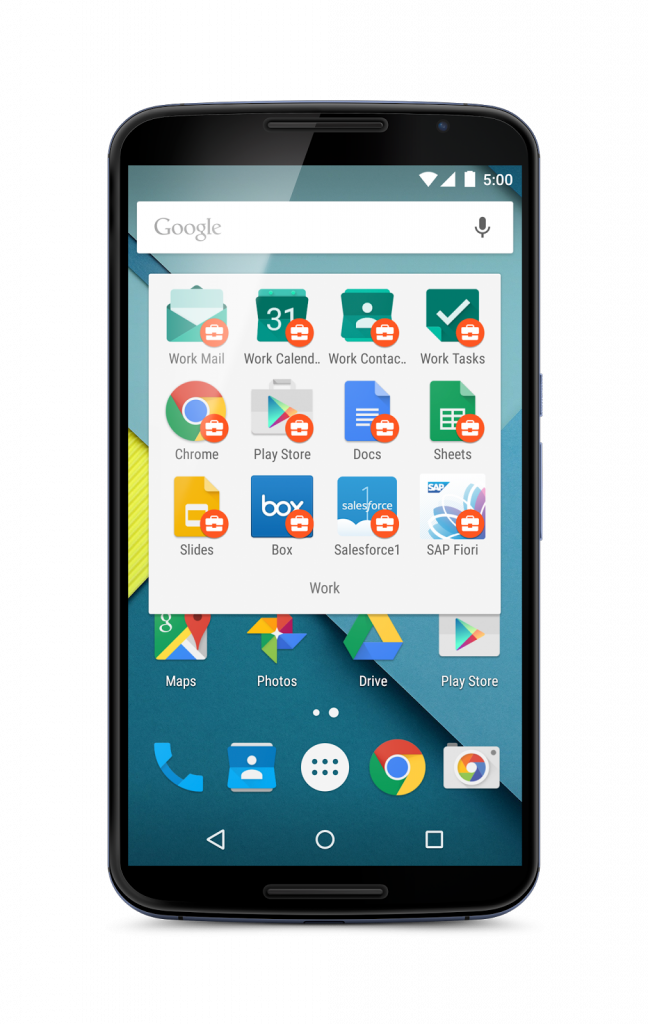 Lastly, Google has built in a host of productivity apps that many of us are familiar with like email, contacts and calendar, which supports both Exchange and Notes and provides document editing capabilities for documents, spreadsheets and presentations.
Android for work will be implemented with a couple of partners to fast track and standardize it's implementation. Google believes that together with a wide range of management, application and device makers, Android for Work program will provide businesses and workers with the choice and flexibility they need to get things done at work.