The MTN Uganda Marathon is an annual event that has gained popularity since 2004 as one of the most anticipated marathons not to mention social event. Attended by thousands upon thousands of Ugandans, many people find themselves participating in the marathon for the very first time. The 2015 Marathon is on the 27th of November which is just a few weeks away.
With no experience or regular exercise, running a 10k marathon can be a daunting task that many end up walking instead of actually running. With a couple of weeks away, we have curated the top 5 apps that can hep you get ready for the MTN Uganda marathon.
Advertisement - Continue reading below
Most of these apps will work on both Android and iOS and a few on Windows (There are some good fitness apps on Windows mobile too). In no particular order, here are the 5 apps (as reviewed by people who have actually used them) that will help you get ready for the marathon in no time.
Run Keeper (Free on Android and iOS)
" A perennial favorite among runners, Runkeeper uses your phone's GPS to track your running, cycling, hiking and other distance activities. The app records your pace, distance, total exercise time, calories burned and other useful metrics, while also allowing you to take and tag pictures on the go. Users can go freeform, or download and follow popular running routes. You can measure your progress and workout history, as well as sync with numerous other apps and services and receive detailed reports of your tracked activity." – From Lifehacker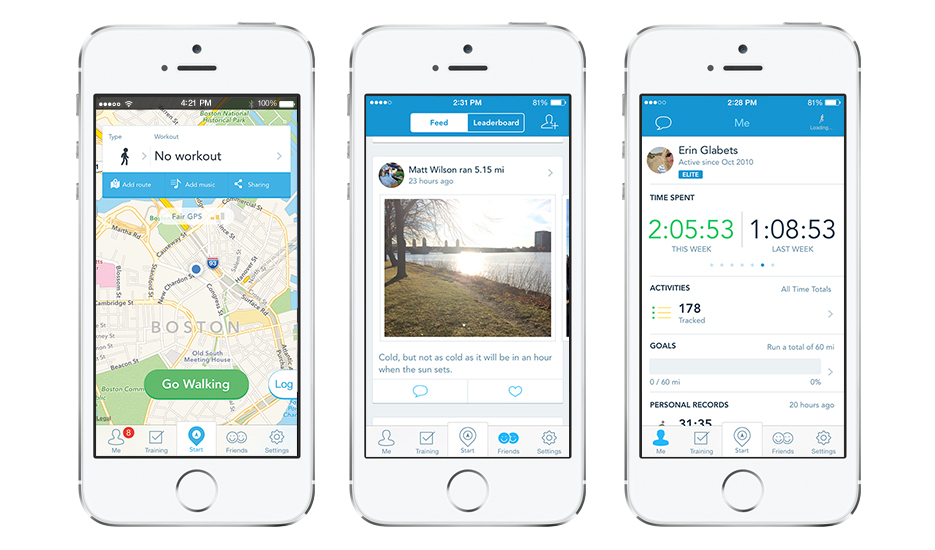 Platform: Download on Android or iOS
Runtastic (Free on Android and iOS)
"Runtastic uses GPS to track and map your distance exercises, monitoring time, speed and distance and plots your route in real-time. A personal exercise diary keeps track of your running metrics, and your routes can also be viewed in a Google Earth-style view. A configurable dashboard, detailed graphs of your exercise information, progress sharing over social networks and numerous training plans round out this neat exercise app." – From Tom's Guide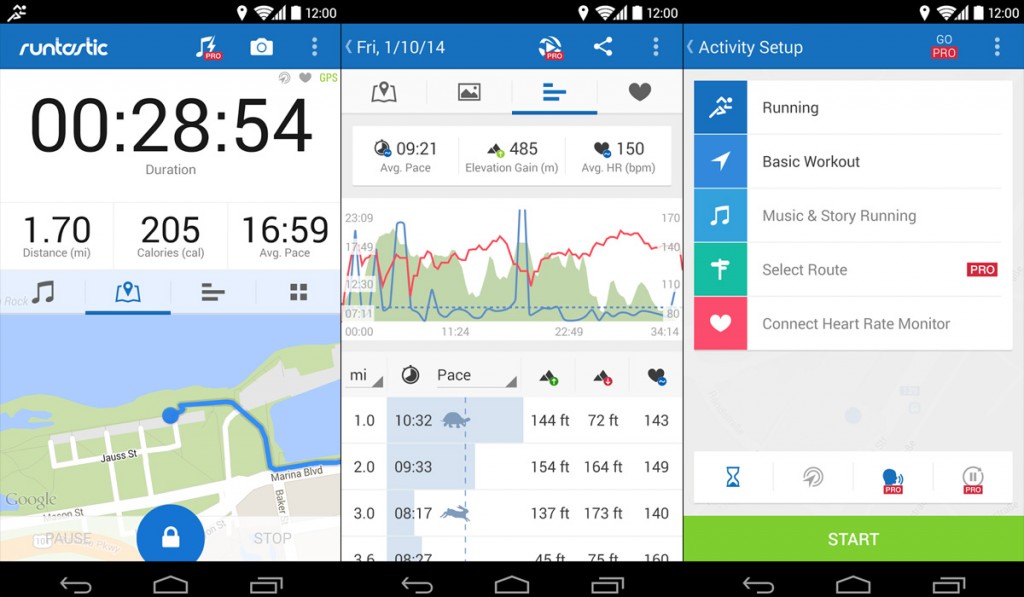 Advertisement - Continue reading below
Nike+ Running (Free on Android and iOS)
" The Nike+ Running App provides all the stats, history, and sharing capabilities you could ask for. Nike+ has its share of tricks up its sleeve though. You can get cheered on by a real time crowd, activate a power song to help you finish off your run, and keep track of your performance in different weather" – From  LifeHacker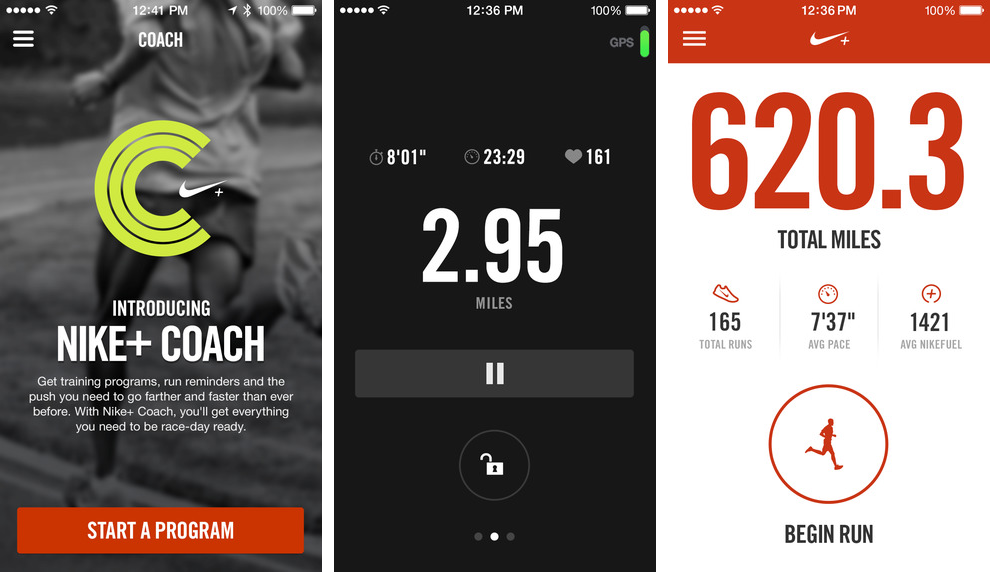 Strava Running and Cycling (Free on Android and iOS)
"In addition to a fully featured GPS tracking service, Strava shows you a feed of your friends' most recent activities and lets you compete against them in challenges—such as fastest half-marathon or most miles during a 30-day period. Strava's top feature is its segment rankings—a leaderboard of all performances over sections of road or trail" – From RunnersWorld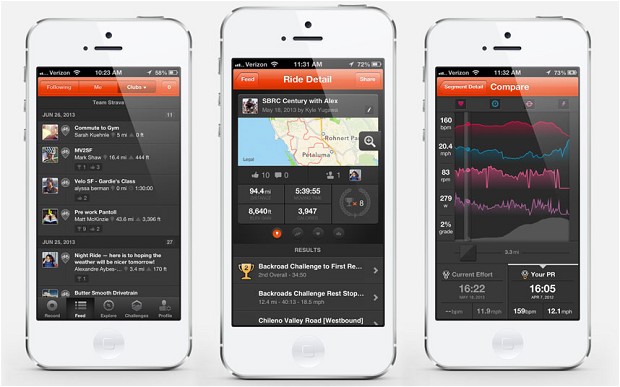 Run With Map My Run (Free on Android and iOS)
" Run with Map My Run is Map My Fitness's own take on the run tracking app, taking advantage of your phone's GPS and other sensors in order to track and map your running course, time, speed and total distance traveled. The app displays displaying both your real-time stats and your end-of-run totals. Useful extras include support for a variety of fitness trackers and heart rate sensors, Android Wear support and nutrition tracking"  From Tom's Guide 
Advertisement - Continue reading below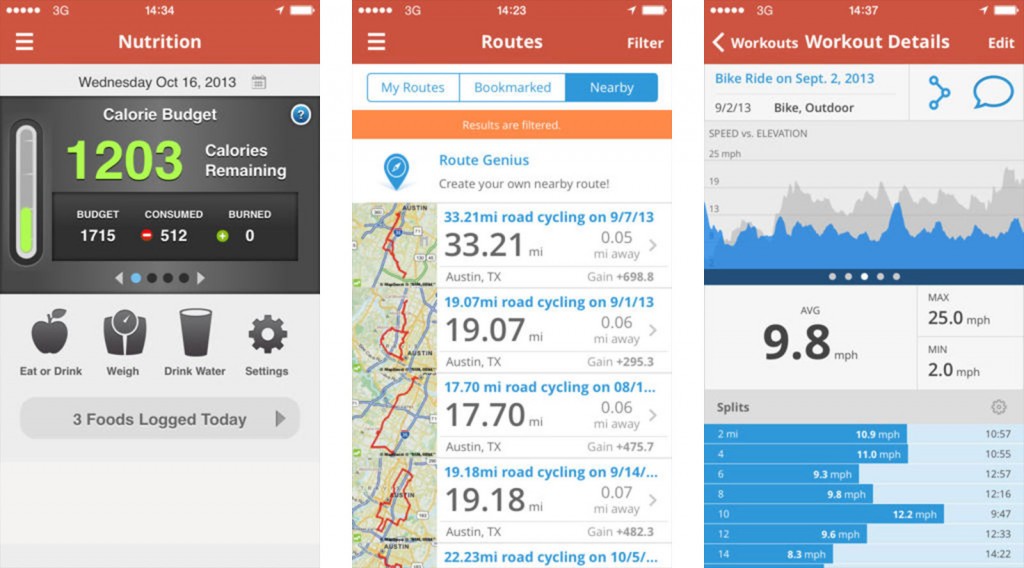 Photo Credit: dylan3vans via Compfight cc