This year, a lot of things changed about our (smart)phones. Manufacturers are making phones smarter, slimmer, more aesthetically appealing, stuffing them with as many cameras and sensors as possible, and above all, ensuring they are lag-free and provide near-PC speed and smooth usage experience. Many flagships released by several OEMs across the globe this year sports at least one feature we had never seen before.
Samsung, for example, gave us the first smartphone with four cameras on the rear. Royole Corporation unveiled the world's first smartphone with a foldable display, Sharp launched the Aquous R2 Compact with two display notches while Xiaomi brought the first (gaming) smartphone with 10GB of RAM to life.
Advertisement - Continue reading below
While it makes sense to question the need of such colossal amount of RAM on a smartphone since your 4GB and 8GB phones run smoothly without lag, there's no denying that our phones are about to get incredibly faster, particularly when combined with a fast processor.
2018 pioneered the actualization of 10GB smartphones. Now we take a look at all of them.
Top 10GB RAM Smartphones
1. Xiaomi Black Shark Helo
Being the world's first phone to spot up to 10GB of RAM, the Xiaomi Black Shark Helo deserves the top sport on this list.
The Black Shark Helo is the sequel to Xiaomi's first gaming smartphone, the Black Shark. The device comes with 10GB of RAM, a 6.01-inch AMOLED FHD+ display with a refresh rate of 60Hz, dual front-facing stereo speakers, 4,000mAh battery with Quick Charge 3.0 technology among many other cool gaming features.
There are other cheaper variants with 6GB and 8GB RAM but only the 10GB RAM version comes out of the box with two game controllers. The Xiaomi Black Shark Helo is one of the top gaming smartphones of 2018 and is priced US$600, US$505 for 8GB model, and $460 for the base model with 6GB RAM.
Advertisement - Continue reading below
2. ZTE Nubia Red Magic Mars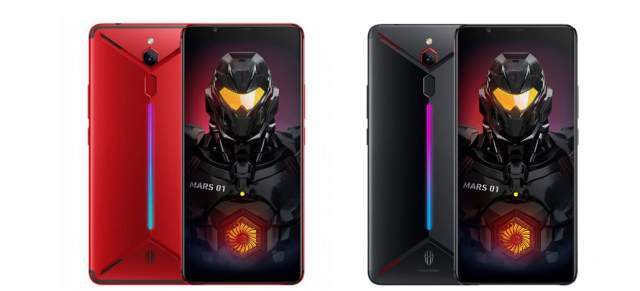 Like Xiaomi's Black Shark Helo, the Nubia Red Magic Mars is also the sequel to the Red Magic, ZTE's first gaming smartphone. The ZTE Nubia Red Magic Mars also comes with 10GB of RAM as well as lower variants with 8GB and 6GB RAM respectively.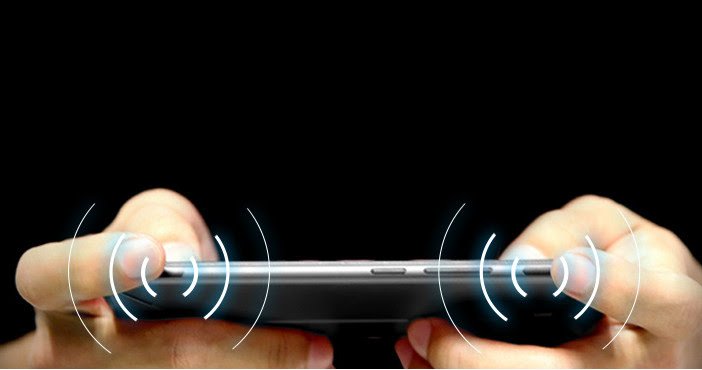 Putting the stunning 10GB RAM aside, the ZTE Nubia Red Magic Mars comes with other unique features like side-mounted touch-sensitive shoulder buttons embedded on the right-hand side. This helps you game better in landscape mode without having to place your hands your screen; gives users more screen real estate during gaming. This device further beats the Xiaomi Black Shark Helo by coming with Android 9 Pie out-of-the-box.
Price information of the ZTE are as follows: US$575 (10GB RAM), US$460 (8GB RAM), and US$390 (6GB RAM).
3. Xiaomi Mi Mix 3: Palace Museum Edition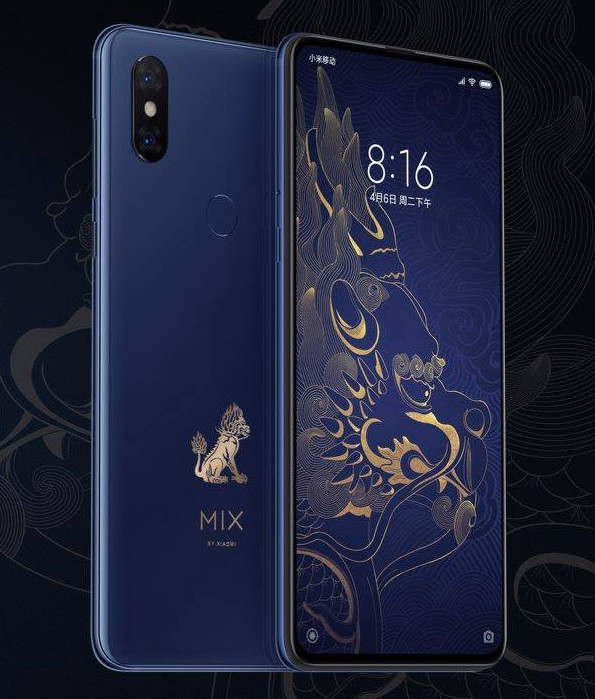 Advertisement - Continue reading below
The Mi Mix 3 is Xiaomi's flagship device for 2018. Sporting an ultimate full-screen AMOLED display of 6.39-inch, the Xiaomi Mi Mix 3 boasts of an unbelievable screen-to-body ratio of 93.4% and a 24MP front-facing camera embedded in a magnetic slider that pops up in a Vivo NEX-esque style when needed for use.
On the inside, the Mi Mix 3 is powered by Qualcomm's Snapdragon 845 SoC and comes with 6GB and 8GB of RAM. The top-tier US$720 Palace Museum Edition, however, comes with 10GB RAM and 256GB of built-in storage.
Interestingly, Xiaomi plans to launch an additional variant of the Mi Mix 3 with support for 5G in 2019. This will make the devices one of the very few upcoming 5G-ready smartphones in 2019.
4. Vivo NEX: Dual Display Edition
This is another edition of Vivo's NEX flagship smartphone. The device comes with stunning 10GB of RAM … but that's not the only crazy (read: highlight) feature of this device, though. The Vivo NEX Dual Display smartphone comes with an in-display fingerprint sensor and two displays: a primary 6.39-inch AMOLED display on the front with FHD+ resolution and a secondary 5.49-inch FHD display.
The Vivo NEX Dual Display Edition runs the Vivo's native FunTouch v4.5 OS based on Google's Android 9 Pie OS. It also comes with three sensors on the rear: a primary 12MP Sony IMX363 lens with f/1.79 aperture, 2MP secondary night vision f/1.8 lens, and a third 3D TOF f/1.3 aperture. The device costs US$ 724 and is available in Star Purple and Ice Blue colour options.
5. OnePlus 6T McLaren Edition
Advertisement - Continue reading below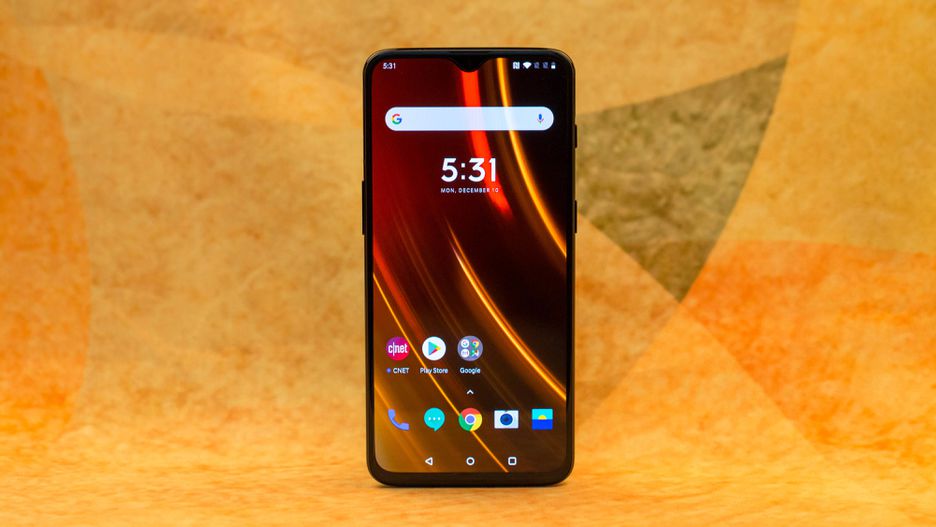 This is a special edition of the OnePlus 6T which was recently unveiled by the Chinese manufacturer as the first 10GB smartphone to launch in India. The OnePlus 6T McLaren Edition comes with 10GB RAM out-of-the-box, 256GB of unexpandable built-in storage and debuts the OEM's new Warp Charge 30 charging technology which OnePlus boasts can supply a day's worth of charge in 20 minutes only.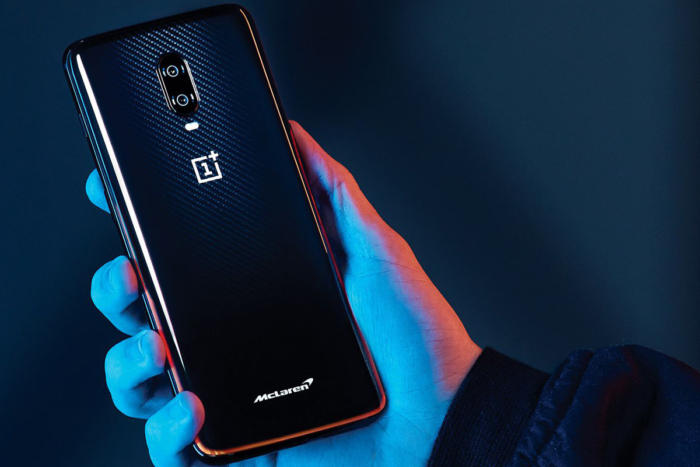 With orange edges and a McLaren logo embedded on the rear, the OnePlus 6T McLaren Edition sells for US$ 699, positioning it as the most expensive smartphone ever from OnePlus.
As at the time of cooking up this article, the above-mentioned devices are the only known smartphones with 10GB of RAM. We'll keep you updated as more 10GB RAM (or more RAM) flagships are launched. But what do you think though? Do you think you need a 10GB RAM phone? Do you expect to see even more RAM capacity (say 12GB or 16GB🤷‍♂️) on smartphones in the future?