5G network is coming in a matter of months and starting from 2019, we should see the successor to the present 4G network being used on many smartphones from different manufacturers.
5G is the fifth generation of network connectivity and while the software part of the technology is already being tested by companies and several network carriers, the hardware aspect is expected to be fully ready to be shipped and used on many smartphones in the first quarter/half of 2019. The upcoming 5G network will however not be restricted to phones only though. The technology will also debut on accessories like AR and VR devices, cars, as well as smart home gadgets and devices.
Advertisement - Continue reading below
Moving on, we know that almost all Android OEMs with working relationships with Qualcomm have a 5G phone in the works. We also know that by the end of 2019, these OEMs will have at least one 5G flagship phone in the market. This was confirmed by Qualcomm's President when CNET quoted him saying:
By the 2019 holidays, every Android company working with Qualcomm on a phone for the US market will launch a flagship that has 5G
However, which of the OEMs already have a 5G phone(s) in the works? Which one of them will be releasing its 5G phone in the first quarter/half of the upcoming years? What features will the phone(s) carry? Find out below.
Upcoming 5G smartphones in 2019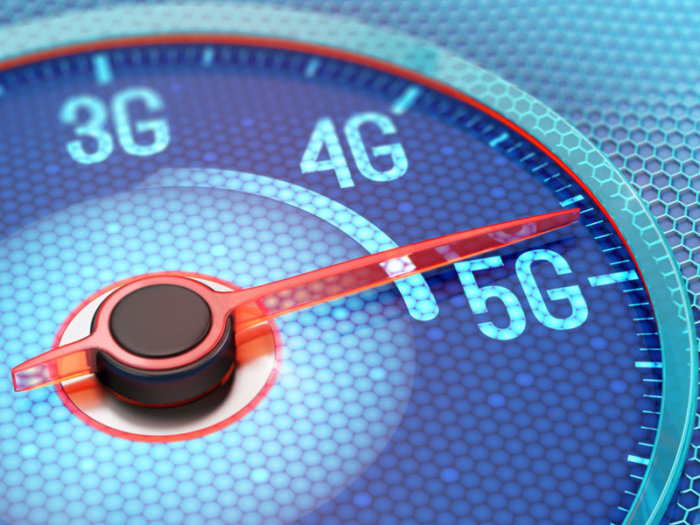 No doubts, the smartphone ecosystem will be filled with 5G smartphones come 2019. And of course, when such a new technology such as the 5G network is mentioned, you'd expect to see big names in the industry rushing to pioneer the technology on their devices. If you assumed so, you'd be correct as top dogs like Samsung, OnePlus, Huawei, Xiaomi, LG etc. have confirmed the imminent launch of 5G phones in the first half of 2019. Listed below are some of the 5G smartphones you should expect to see in 2019.
1. Samsung Galaxy S10
Advertisement - Continue reading below
This device is scheduled for a Q1 2019 release date and going by rumours leaks, and speculations, the device will be the first 5G smartphone from Samsung. The device will be the 10th-anniversary flagship from Samsung's "Galaxy S" series and will succeed the Galaxy S9.
Aside from 5G compatibility, the Samsung Galaxy S10 has been subject of so many interesting rumors. For example, Samsung will reportedly use Ultrasonic in-display fingerprint sensor on the S10. In addition to that, a variant of device will come in a ceramic back covering.
2. OnePlus 7 and OnePlus 7T
OnePlus is another OEM whose executives have shown commitments and made comments that hint an upcoming 5G smartphone. The company's Chief Executive Officer Pete Lau has confirmed that the firm has a 5G phone in the work in conjunction with Qualcomm. And what better time to release such device than in 2019?
There's no exact time frame for the release yet but we expect to see the OnePlus 7 and OnePlus 7T released around the same time the company launches its annual flagships.
3. Xiaomi Mi Mix 3 (5G)
Although the Xiaomi Mi Mix 3 has been officially unveiled as the Chinese company's flagship for 2018, there are plans in place to release a new 5G-ready variant in 2019. This 5G models of the Xiaomi Mi Mix 3 will use Qualcomm's newest Snapdragon 855 CPU and Snapdragon X50 modem with an on-paper maximum download speed of 2Gbps.
4. Huawei 2019 (5G) Phones
Advertisement - Continue reading below
Huawei is another OEM whose senior executive has confirmed plans to release a 5G-ready smartphone to the market in 2019. There is, however, no confirmation on which device it is going to be exactly but Walter Ji, President of Huawei's Western European Consumer Business Group has stated that if the company doesn't launch its first 5G smartphone in the first half of 2019 with the Huawei P30, the network technology will be ready for the Huawei Mate 30 which will be released in the second part of 2019.
5. OPPO 5G Phone
We don't know what Oppo will name or codename its 5G smartphone but we know it has one in the works. Sometimes this year, the Chinese smartphone maker tested a modified unit of its Oppo R15 smartphone with the 5G network – successfully. In addition, the company also demoed the world's first 5G video call. These aren't anything but strong indications that the OEM will be among the first brand to have a 5G-ready smartphone out in 2019.
Other smartphone companies that have, directly and indirectly, hinted at the possibility of launching 5G phones in 2019 include Vivo, Lenovo, Moto, Nokia, HTC, Honor, and LG. On would expect to see Apple on this list but sadly, from all indications, there won't be a 5G iPhone in 2019. This is due to Apple's current scuffle with Qualcomm, the only semiconductor and telecommunications company with a 5G modem ready for 2019 use. This means Apple might have to wait till Intel's 5G modem is commercially available for mobile in 2022, though the company (Intel) plans to launch 5G PCs in 2019.