Nobody enjoys getting cheated out of their hard-earned money. In hard coin, the amount charged for the odd 20 to 25MB daily data recharge is minuscule. Most people don't even bother with coins these days with the way the cost of living has risen.
But when it comes to data, every MB counts.
Advertisement - Continue reading below
Data from airtime magically transforms into a pot of gold. Mobile subscribers will demand for data usage accountability to the last KB. With the times as they are, if you're not on a mobile data diet and don't have to watch how much you spend, good for you.
But if you do, please stop hating on your service provider. The reason your data is going fast is much closer than you think.
Google Play Store
The main offender hands down is the Google Play Store app itself. Designed to automatically update, it should come as no surprise that there is no off-switch to stop these updates which will make a meal out of small data bundles in a space of a few minutes and still not be sated.
Our advice is that next time before you berate your service provider for cheating you, please do this simple trick:
Go to Settings on your Android > In Wireless & Networks look for Usage > Click on Set a data usage limit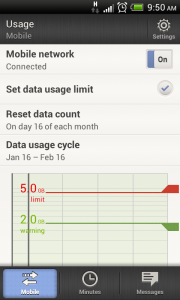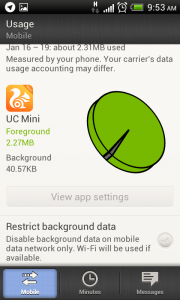 Having done that, scroll down and look for apps that normally use discriminate background data. Click on Restrict Background Data. Doing this will put a stop to Google Play Store and other apps (some of which have no reason tapping your data) automatically updating on limited data.
Repeat the procedure to reverse the function. Please note that some apps won't work with restricted background data so user discretion is advised. Background data will have to be re-enabled for one to access the Play Store.
Advertisement - Continue reading below
Related: 7 Tips to reduce data usage on an Android Smartphone
Automatic app Updates
Still related to the Play Store, downloaded Android apps will automatically update on a data bundle unless tweaked otherwise. On Wi-Fi this is well and good and most users won't give it a second thought.
On limited mobile data, these updates become an issue. Your data will be used up before you are able to read your email and that just sucks. To offset this inconvenience;
Open Google Play Store > Tap on the Menu icon > Scroll down to Settings > Click on Do Not auto-update apps or Auto-update apps over Wi-Fi only.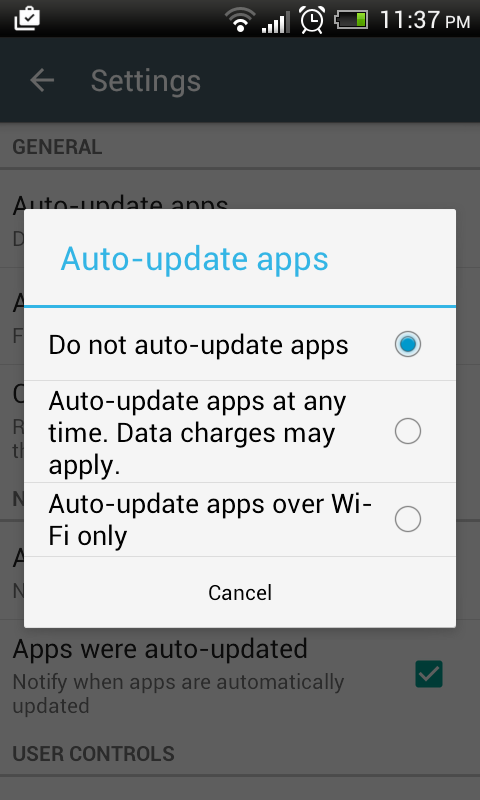 Stock Browser
Every smartphone comes with a default inbuilt web browser. These browsers come in handy lots of times and some are actually very good that downloading a second browser is unnecessary.
The only downside to using the stock browser is that they use a considerable amount of data and tend to be buggy and slow. Call them data hogs if you will.
For those wondering where their data goes, this is as good a place to look as any. If you would want to be frugal with your MBs, it's advisable to download Opera Mini or UC Browser mini that come with data saving technology albeit with limited functionality.
Advertisement - Continue reading below
If you can do without javascript and high resolution images so you can use your data bundle for longer, then go for it.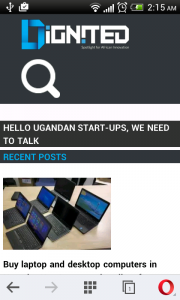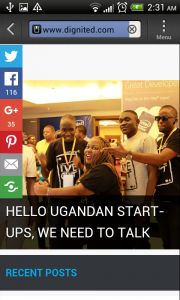 Mobile Data Usage in other apps
A number of apps such as the Facebook app use up a good deal of data to run. Opening Facebook, Twitter, Gmail in Opera Mini will take only a fraction of the data their app counterparts would take.
Naturally the apps provide a more visually appealing experience so this all boils down to a judgement call. As long as you are aware how fast your data is running.
The moral of this article is that telecom companies may not be the main culprits when suddenly you receive a message that you have used 90% of your data after only 5 minutes online. This does not exonerate them nonetheless, but before you post a complaint, better have your facts right so you can have a better case to argue.
Feature image: digitaltrends