Reports coming in indicate that Opera Software, the makers of the Opera browser (Opera, Opera Mobile, OperaMini) has accepted a $1.2 billion takeover by a Chinese consortium led by Golden Brick Silk Road Equity Investment Fund in what Opera says is a strategic move to enter the elusive Chinese market.The fund is controlled by Beijing Kunlun Tech Co., Qihoo 360 and Yonglian Investment
Of the consortium: Beijing Kunlun Tech is an Online Games development and distribution company known for introducing Rovio's Angry Birds to China. The company has a mobile software store and also runs an Internet banking business.
Advertisement - Continue reading below
Qihoo 360 on the other hand is a controversial Internet and mobile security company known for its 360 Safeguard Anti-virus and 360 Secure Browser that some users have claimed is difficult to uninstall and always warns against installing other legitimate browsers which it calls unsafe.
Nothing much is known about Yonglian Investment outside of China.
Despite its 350 million purported user base, Opera Software has long struggled to get a foothold outside of Africa where it calls the shots especially among lower end mobile users.
The Norwegian company trails far behind Google Chrome, Mozilla Firefox, Safari and Internet Explorer in the desktop browser category and performs only slightly better in the Smartphone category. Opera's compression technology in Operamini has seen it carve a cult following in Africa, a region with a costly and sketchy Internet connection.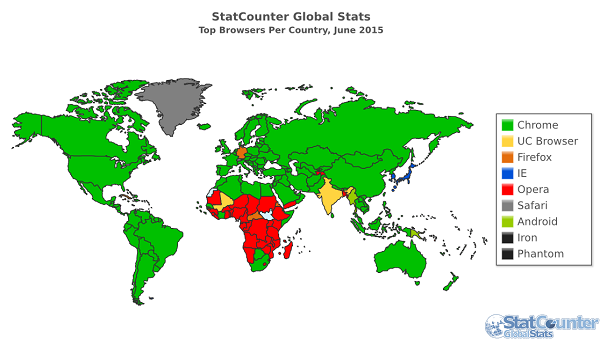 Image: StatCounter
Opera had late last year hinted that it was up for sale after missing revenue projections in the mobile advertising business. We are as yet unsure how the restructuring of the company is going to be and whether Opera will change too much from what loyal fans are used to. Concensus appears to be that Opera Software has ditched its users in favor of new players not yet in their good books and a new market with limitless possibilities. It remains to be seen how Opera will fair in this new market.
Advertisement - Continue reading below