WhatsApp's 'Unsend' feature that has been in development for months now seems to be finally ready for primetime. The feature that officially goes by the title "Delete for Everyone" could potentially allow you to delete those embarassing messages sent to the wrong person beforethey get to read it. This feature will be available to Android, iOS and Windows Phone users.
To use this feature, both you and the recepientneed to be using the latest version of WhatsApp. Also, thos feature will only work on messages sent within the last 7 minutes.  After the 7 minutes, your message to your crush or that naughty text sent to your mum is permanent. This feature works with all types ofmessages including texts, videos, gifs, messages and documents.
Advertisement - Continue reading below
How to use 'Delete for Everyone'
To delete a message, open WhatsApp and go to the chat containing the message you want to delete.
Tap and hold on the message in question. The extended options should show up at the top of your screen. Please note that you can optionally select more than one messages to delete multiple texts at the same time.
Tap and hold the message, then choose Delete from the menu.
Tap 'Delete for everyone' and the message will disappear.
Messages you successfully delete for everyone will now be replaced with 'This message was deleted' in your recipients' chats.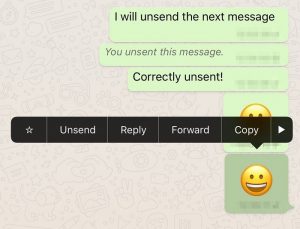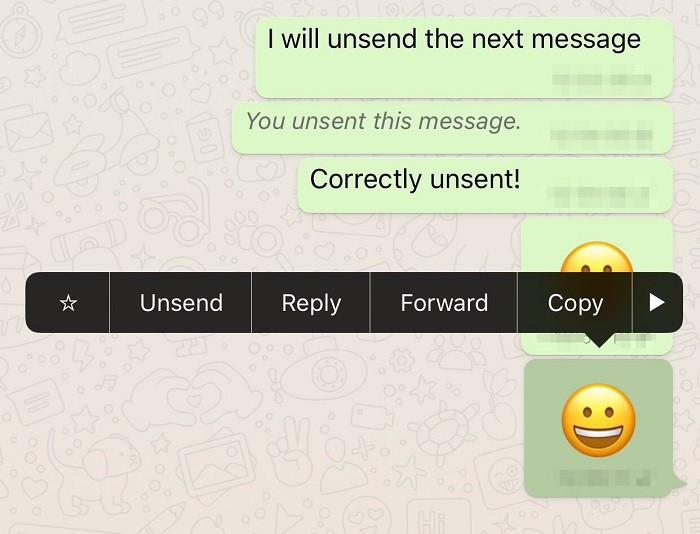 This means if you see 'This message was deleted' in a chat, it means that the sender deleted their message for everyone.
Sources: WABetaInfo, WhatsApp