So you have downloaded a video tutorial online but you quickly discover it won't play with your iPod. It's an .avi while Apple's iPod only accepts .mov or .mp4 files. The best way to solve this problem is by simply downloading a video conversion app that changes a specific media file to a compatible version that your player supports.
Next time you find yourself in this position, here is a list of the Top 7 video conversion software for Windows PC.
Advertisement - Continue reading below
1. Wondershare Video Converter
This video conversion software is by far the best on the market. It has a wide array of preprogrammed conversion choices and format types. It is very fast and easy to use. The output lacks digital artifacts and motion blur hence it produces high quality output.
It also allows download, watch, transfer and edit from nearly any source on the internet; enables burn converted videos to Compact disk in case you need hard copy backup; and you can copy metadata from the internet and copy it in the search bar and it will search for related data.
Follow the link to download. Here
2. Aimersoft Video Converter
This video conversion software enables conversion of data by device type, so you can easily get the best quality possible for your device. It has basic video editing functionality, that is, add effects, subtitles among others.
It has a user friendly interface and therefore making it easy to find tools. Aimersoft enables batch conversion and merging of files. It also has a platform to extract and convert audios too. The user has full control over brightness, contrast and saturation. You can also add watermarks easily. There is minimal loss in picture quality and no loss whatsoever in sound. You can be able to burn videos onto DVD using this software.
Follow the link to download. Here
3. Any Video Converter
This is a video conversion tool that allows conversion of videos from almost any file type. It also supports download of videos from the internet. The user interface is user friendly and extremely easy to use. It offers more versatility and functionality with a wide range of features like batch convert, clip a video into segments, rotate and other effects.
It also supports burning of videos onto DVD
Follow the link to download. Here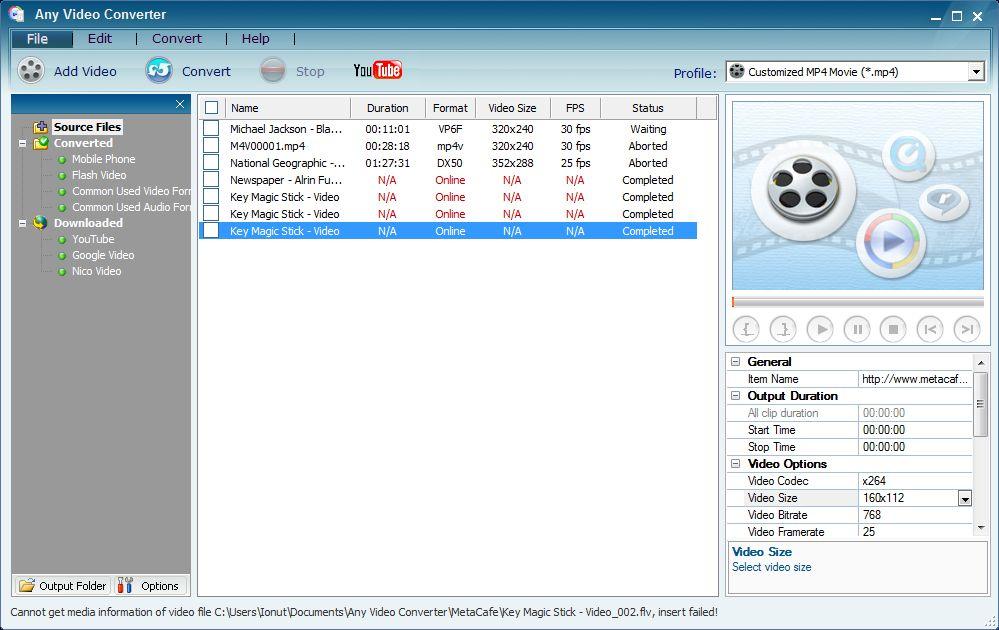 4. Movavi video converter
This software has an easy to use interface that makes navigation and using extremely simple. Looking for speed? Worry not because Movavi Video converter is probably the fastest in conversion of videos. It has preprogrammed and optimization profiles like compression of files and has a good quality output with best size to quality ratio.
It's only limitation is that it doesn't support downloading from the internet and burning of videos to DVD.
Follow the link to download. Here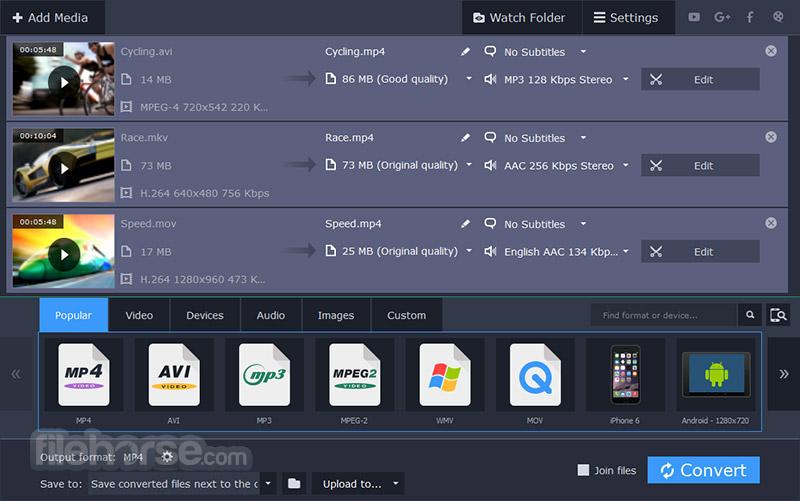 5. Leawo Video Converter
Leawo is the best when just looking for basics like customization tools of trim, crop, adjust among others. It also enables personalize with watermark and subtitle and you have control over brightness, contrast, saturation and volume. It can convert from 2D videos to 3D. The user has control over settings like bit rate, frame rate, aspect ratio among others. Other specialized features like online downloads and burning of videos have to be purchased in separate packages.
Follow the link to download. Leawo Video Converter – All-in-one Video Converter Software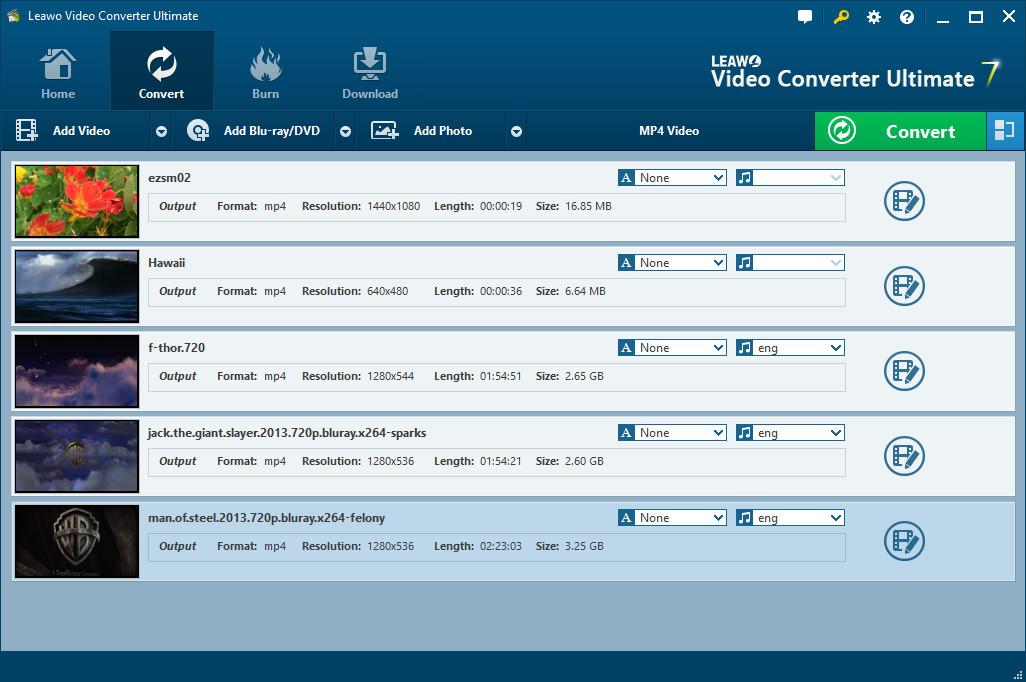 6. Handbrake
This is the best software for beginners. It enables conversion to and from a vast number of formats and can support batch processing. It also supports burning of videos on DVD. It's more like a learning curve and is user friendly.
Download it: HandBrake for Mac – Free download and software reviews – CNET …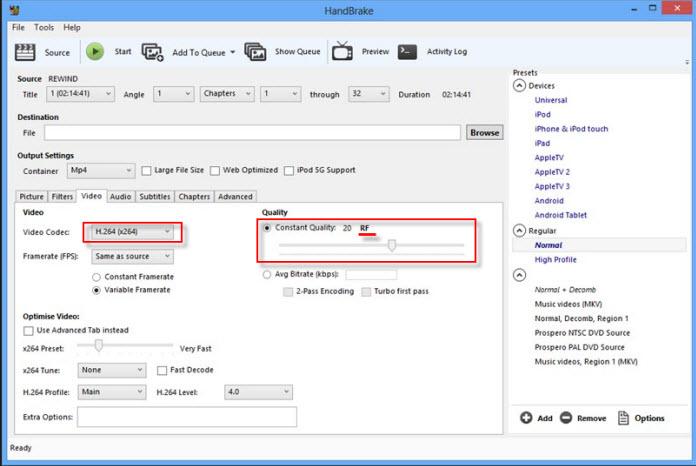 7. Free Video Converter
This software is unique and supports all key formats including HD. It has advanced export presets so that you can choose the quality and format you want. It's also able to merge several files into one, delete any video fragments and split files into parts.
Download it: Free Video Converter: best software for converting video files easy …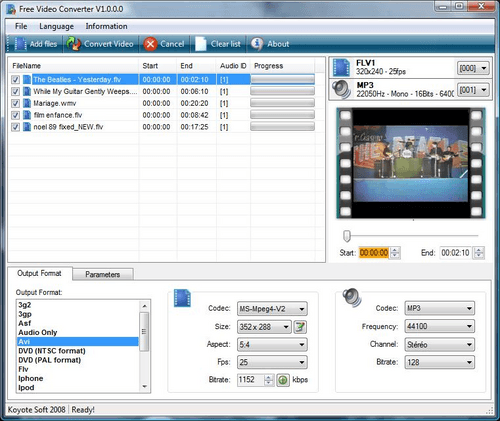 Looking for powerful video converters? Try out the suggestions above.