Although Google has shut down a lot of its product in the past and it will still shut down more products in the future, Google Forms is one which I think would stay forever. Developed and operated by one of the biggest tech company in the world, Google Forms is basically a web-based app generally used to create forms.
Beyond that, it is a powerful yet easy-to-use tool which takes away the complexity and daunting aspect of designing & creating a form, gathering information, organizing data and a whole lot more. The tool is widely used by (small and big) businesses, institutions, organizations, individuals etc. and listed below are some of the (common and) helpful uses of Google Forms.
Advertisement - Continue reading below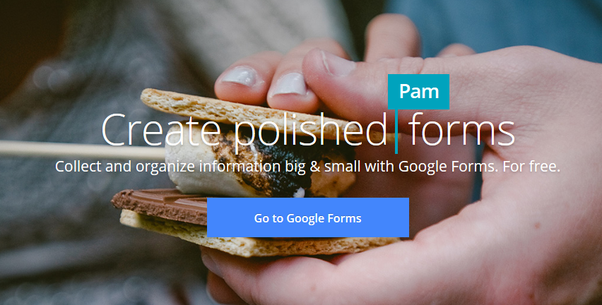 1. Creating Questionniare / Conducting Surveys
Surveys are an important aspect of a couple of things. Do you plan to sell a new product or offer a new service? What better way is there to get the opinions and thoughts of your potential clients than conducting a survey or statistical study? And what better tool can you use to collect such data if not a questionnaire? With Google Forms, you can easily create a questionnaire within minutes and start getting responses immediately.
2. Getting (Customer) Feedbacks
Do you run an online store? Or have a large pool of customers who recently bought an item or service from your business? Using Google Forms, you can get feedbacks from your customers on the quality of your service/product and also, recommendations on how you can get better and things you can improve.
3. Organizing Events
Are you organizing a seminar? Or a workshop? Worried about how to obtain and collate contact information of potential event attendees? With Google Forms, you can create a simple registration form and even prompt registered individuals to share the forms with their friends on social media (or anywhere). In addition, if an event is strictly by invitation, Google Forms is also an interesting medium to get invited guest to RSVP, helping you properly plan your event.
4. Job Application and Recruitment
Is your company/business hiring? Google Forms helps ease up the data collection aspect of the recruitment exercise. You can easily collect data such as age, contact information, personal information, links to resume or portfolio and whatever data you deem fit. And since responses are saved in a spreadsheet, you can easily filter applicants by vtial selection criterias (e.g age, years of experience, location etc.)
5. Certificate Generator
Did you recently hold a seminar? A workshop or training? Did you know that in lieu of wasting resources on printing physical certificates, you can use Google Forms to automatically generate custom certificates for the hundreds or thousands of individuals that attended your events? I'm pretty much sure attendees would prefer an e-certificate in PDF format sent to their emails over physical certificates that could get damaged by water, fire, or get missing.
Using Google Forms to generate certificates is common in educational and professional settings.
Advertisement - Continue reading below
More…
Other helpful uses of Google Forms include:
Creating Quizzes
Generating Permission Slips in Schools
Newsletter Sign-ups
Peer Review/Evaluation
Lab Data Collection
Volunteer Registeration
Inventory Tracking/Management