The Galaxy S10 line of flagship smartphones from Samsung Mobile was released weeks ago and the world can't seem to have enough of it yet. As expected, the flagships overtook the Galaxy S9 line and Galaxy Note 9 as the most expensive Samsung smartphone in the world — thanks to standout features like punch-hole selfie camera cutout within the display, Snapdragon 855 SoC, triple rear camera setup and more.
As you probably know already, Samsung phones, accessories, replacement parts, or anything that carries the Samsung logo do not come cheap. And thanks to a report by GSMArena, we now know how much you'd have to shell out to replace a broken or damaged screen of your Samsung Galaxy S10 smartphone.
Advertisement - Continue reading below
Albeit the Galaxy S10 display is protected out-of-the-box with the sixth version of Corning's Gorilla Glass, life does happen. Even with a tapered glass and extra meticulousness, smartphones' screens do break [when you least expect]. Samsung is yet to release the official repair cost for all countries but for residents of Australia, the official Recommended Retail Pricing (RRP) for the Galaxy S10 screen replacement is AUD $300 (~ USD $213, UGX 789,000, NGN 77,000). By the way, the Galaxy S10 sells for USD $899.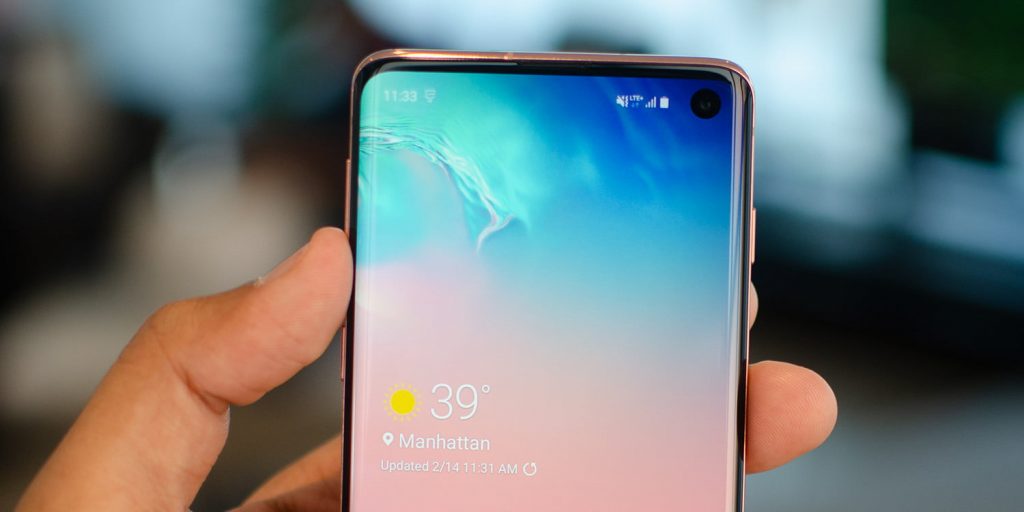 The Samsung Galaxy S10 Plus, on the other cost, has a screen replacement RRP of AUD $320 (~ USD $227, UGX 842,000, NGN 82,000)
Official screen replacement RRP for other regions have not been released at the moment but it is expected to be in the same range as Australia's pricing. Taiwan's screen replacement costs have also been announced, though. It costs TWD 6450 (~ USD $210) to repair a Galaxy S10 display in the region.
As reported, the high cost of screen replacement are attributed to some properties of the Galaxy S10 display: HDR10+, punch-hole cutout, under-display fingerprint etc. Interestingly, the Galaxy S10 screen repair costs are not the most expensive in the world; the iPhone XS Max's screen is — USD $368. The table below compares the prices of Apple's and Samsung's high-end flagships in Taiwanese Dollars and Australian Dollars.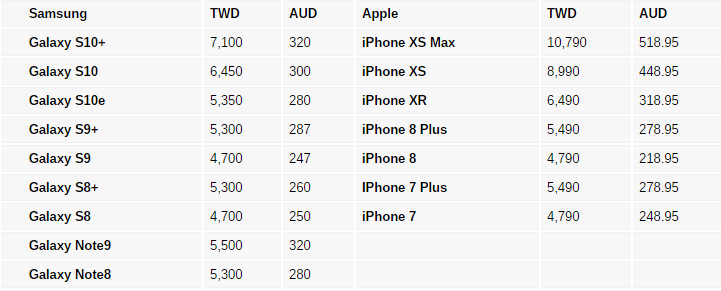 There you have it! The expensive cost of replacing a damaged Galaxy S10 screen. Crazy expensive, yeah? To avoid spending the money you could use to purchase a brand new mid-range smartphone on replacing just a phone's display, you should be extra careful with the way you handle your device. You might want to invest in an external tampered glass protection for your display too.
To check exactly how much a Samsung Galaxy S10 screen replacement costs in your country, visit Samsung's official screen replacement pricing page and select your country from the list of options.
Advertisement - Continue reading below
Alternatively, if you cannot afford the price of replacement, you can check out if there's an Accidental Damage from Handling (ADH) program for your device in your location. The ADH program is a 24-month standard factory warranty service set up by Samsung to allow users replace the screen of selected devices for FREE in their regions.
To check if your Samsung Galaxy S10 is eligible for the ADH FREE screen replacement, visit the Samsung ADH official service page, select your country, and check if your Galaxy S10 is eligible for a free screen replacement/repair in your region.
Conclusively, hold tight to your Galaxy S10 at all times. You don't want that beauty slipping off your hands now that you know how much a screen replacement costs.