It is a good practice to change your password regularly to keep hackers who are constantly scrambling to access your data away. Also, once you have forgotten your email password, you will have to reset it in order to access your account.
You have two options to recover access to Yahoo Mail when you forget your password. One option is to reset your password after you receive an Account Key by text message on your mobile phone. The other option is to reset your password after you receive an Account Key at the secondary email address added to your Yahoo Mail account. Yahoo Mail doesn't send you the lost password; you'll set a new password after you confirm your identity.
Advertisement - Continue reading below
See also: An idiots guide to creating strong passwords.
From a desktop or mobile web browser:
Click Change password.
Enter a new password.
Click Continue.

Reset a forgotten password
Enter one of the account recovery items listed.
Click Continue.
Follow the instructions given in the Sign-in Helper.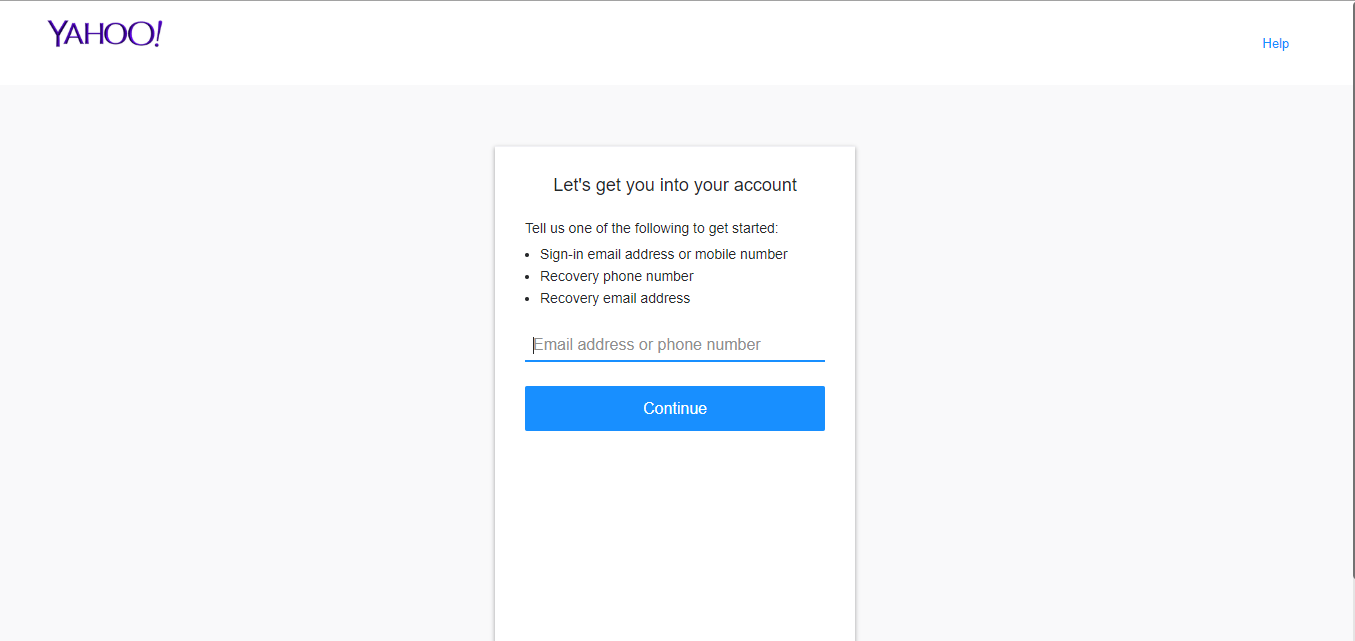 ---
Related Articles:
---
What if you have forgotten your secondary email or lost your phone number
If you don't have access to either a secondary email address or phone number, you won't be able to recover access to your Yahoo Mail account through the automated process.
Your next step is to seek help from Yahoo! Help. Yahoo! support may ask for information to verify your identity, such as contacts in your Yahoo Mail address book.
If you are unable to access your Yahoo Mail account using a mobile phone number, a secondary email address, or by contacting Yahoo help, you may have to abandon your old Yahoo Mail account and start a new email account.