The new Samsung Galaxy Tab S7 line up is called the "productivity partner" for a reason. We think this latest tablet from Samsung is arguably the best Android tablet ever made. Here's why we think so.
1. Wireless Samsung Dex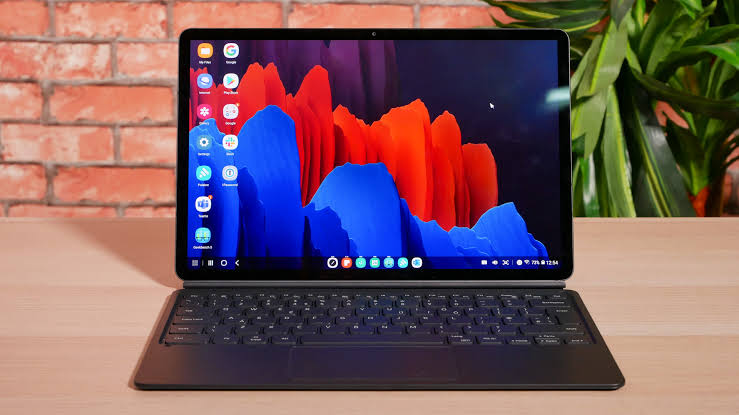 One of the new killer features on the Galaxy Tab S7 is the Wireless Dex. The Dex feature allows users to extend their devices into some sort of desktop-like experience on the tablet, you can connect a keyboard as well as a mouse.
Advertisement - Continue reading below
The wireless Dex, however, allows users to connect to an external monitor (TV), wirelessly. How does it work? Swipe down your tablet menu and access Dex as you would normally do. When you press the Dex icon just one, it will go to your normal Dex mode on your tablet, but you need to press and hold it down for a couple of seconds, you will then see a list of wireless devices you can connect your Tab S7 wireless Dex to.
After connecting, you can use your Tab S7 as a wireless keyboard or keypad.
2. The Screen
The bezel on the Galaxy Tab S7 has shrunk significantly, compared to what we have on its predecessor – Galaxy Tab S6. This one looks more like an all-screen tablet. The bigger version (Tab S7 Plus) boasts a 12.4-inch, 2800 x 1752-pixel Super AMOLED screen with refresh rates of up to 120Hz, and at 500 nits the device gets a really bright screen.
---
Related Article: IPS LCD, OLED, AMOLED, Super AMOLED, TFT: Smartphone display technologies explained
---
3. Highly Responsive S-Pen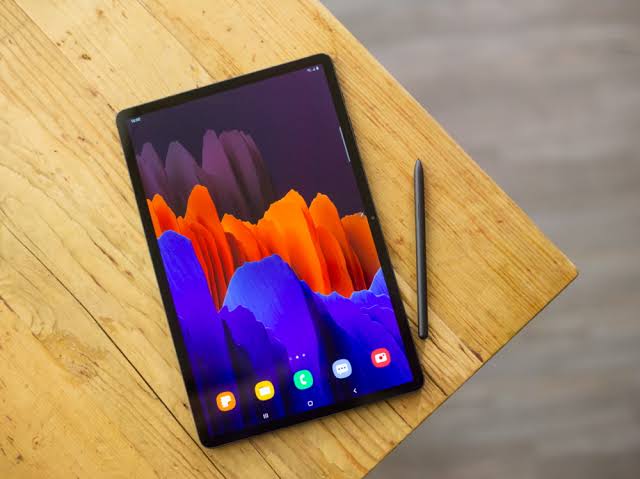 Samsung has improved the stylus technology to an improved latency of 9ms. This puts it on par with the iPad's Pencil. It also features the air command functionalities that let you use the S Pen to draw things like a circle in mid-air, apply other commands such as screenwriting, go back, return, go to recent, etc.
The Air command functionalities will really make the Galaxy Tab S7 a joy to work with.
Advertisement - Continue reading below
4. 5G Mobile Technology
The 5G network technology boasts of a better connection than 4G, and the Samsung Galaxy Tab S7 is the first tablet to support the 5G technology. In additon to improved connectivity, 5G also provides better signal strength and enhanced call quality with less interference.
5. Multitasking/Productivity
Samsung improved the Galaxy Tab S7's keyboard to feature a new set of function keys, a wider trackpad, and multi-finger gestures like pinch to zoom and triple-finger app switching.
There's the Multi-Active Window feature that lets you run different applications in different windows on your screen simultaneously. The good thing about this is, it really does increase your productivity. You can run the YouTube app on one side, Chrome on another, and also bring up your email at the same time.
Also, there's the traditional (but improved) Note Taking feature that lets you take note even when your display is off. With the S Pen, all you need do is, tap and click your screen and you can go straight into writing notes.
Another cool one is the 'Mark up PDF' function. It lets you annotate documents on the go, import PDF documents, write directly on them with your S Pen (diagrams, highlight, strike-through, underline, etc). And when you're done, you can seamlessly save and share.
Should you purchase the Samsung Galaxy Tab S7, these are some of the many features you'd enjoy. Which of these features can't you wait to try out when the device is finally released later this month?