If you have just bought a new iPhone or planning to buy one, Apple will give you up to one year free subscription on Apple TV+ — its new video streaming service. You can also get 6 month free trial on Apple Music. That's sweet, right.
When you're setting up your new iPhone and tap on Apple TV+ App, Tap on any of the shows. You will see a prompt asking you whether or not you want to opt into 1 year free Apple TV+ subscription. Accept and enter your payment details. After the free trial is done, you'll start paying USD 4.99/month.
Advertisement - Continue reading below
Apple TV+ is an ad-free video-on-demand streaming service that Apple launched late last year in November 2019. Apple TV+ is accessible in about 100 countries including some African countries. The service is fully available in Uganda. And for some reason known to Apple alone, the service is NOT available to Kenya and Nigeria residents yet.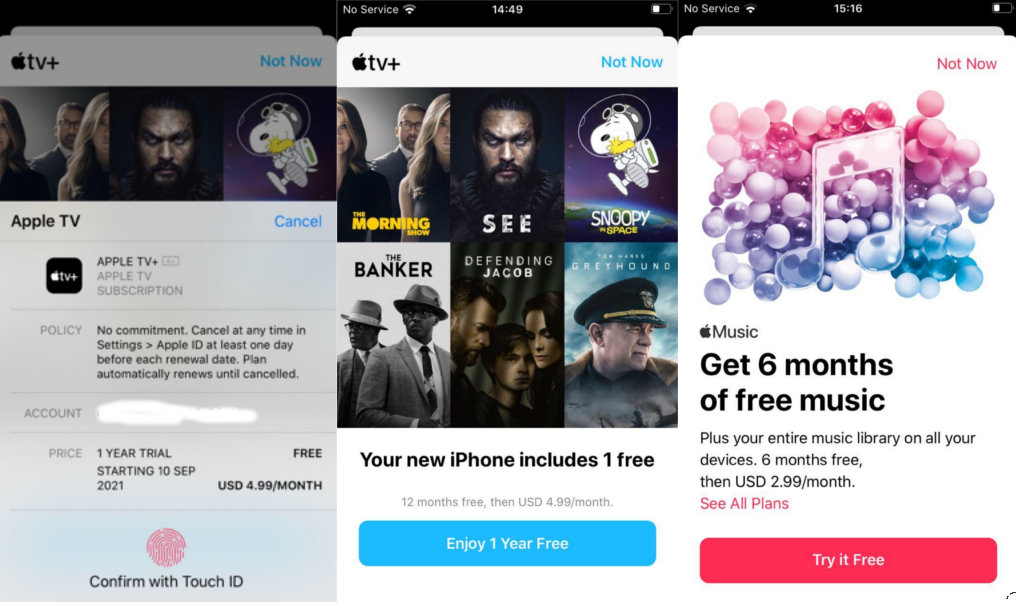 The service can be viewed through Apple's TV app available on both iOS and Android smartphones. Besides being available on your iPhone, it's accessible on a few streaming devices like Roku and Amazon Fire TV devices. It's not on Android TV. On Smart TVs, Apple TV+ is accessible on AirPlay 2-enabled Samsung, LG, and VIZIO smart TVs.
Apple TV+ has a host of great content including Apple TV+ Originals such as  For All Mankind, a documentary on Space; See, a Science fiction; Defending Jacob, a crime drama; Trying, a comedy; Oprah's Book Club by Oprah; The Banker, a drama movie; and a whole lot more.
Along with 1 year free Apple TV+ subscription, you can also get 6 months of free Apple Music subscription. Open the Apple Music app, you'll see a prompt asking you to try it for 6 months free. After your trial is done, you'll pay USD 2.99/month.