We've been stuck at home for the better part of 2020, all thanks to the ongoing global crisis.
With staying in for all those hours, there is only so much you can do that doesn't involve gadgets. I mean, I tried to learn how to whistle, but for the most part, it's been a vicious cycle of work > Netflix > Twitter > Eating > Netflix. You get the idea.
Advertisement - Continue reading below
But even I know all too well how unhealthy this habit is. Google knows too and a few years ago, we saw the tech giant build Digital Wellbeing into Android, a feature that, at least in theory, is supposed to offer you tools to allow you to use your phone less.
---
Related: Guide to using Google's Digital Wellbeing to reduce Smartphone Addiction
---
Some sort of digital detox measure. But many users, yours truly included, don't really care for that feature owing to just how hands-off it is. You need to go out of your way to enable it and set it up in settings. But even then, it is so easy to override.
Then I discovered these Digital Wellbeing 'plugins' from Google Creative Labs. What are these you ask? Well, these are apps that use your device's Digital Wellbeing 'framework' to take a more active role in shaming you out of using your phone or ensuring you don't have to use your phone altogether. Lemme share some of my favorites.
1. PostBox
Those Twitter rabbit holes begin with a notification of a tweet from a person of interest. That steamy chat often starts with a single simple text.
An effective way to curb this habit is to minimize these notifications, and that's exactly what PostBox does.
Advertisement - Continue reading below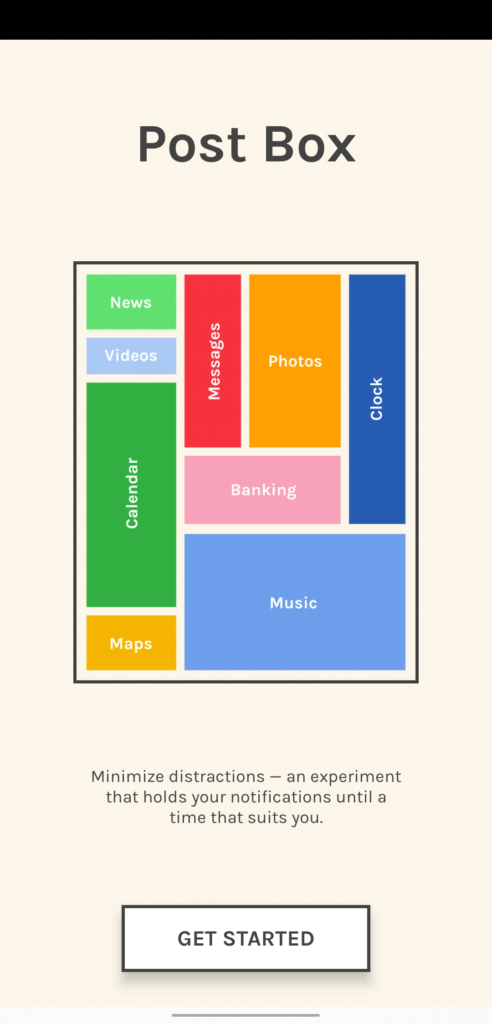 PostBox holds all your notifications and delivers them to you a few times a day. I set mine to deliver all the notifications in bulk 4 times a day.
When enabled, your notification shade remains clean with only one entry from PostBox notifying you of when your next delivery is slated for.
Should you really want to check your notifications at that time, you can simply open the PostBox app and select this option.
---
Also Read: How to get Android 10's New "Focus Mode" Early on supported devices
---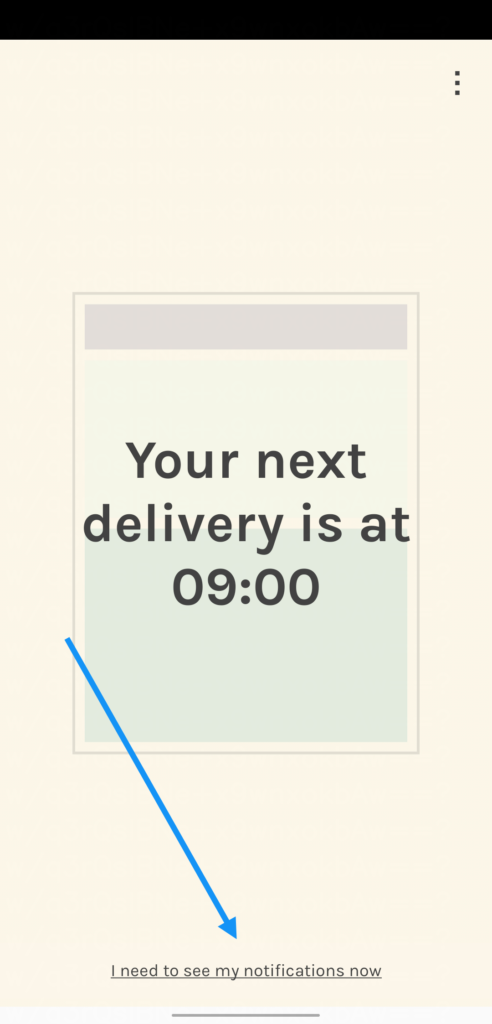 All in all, this has been an invaluable tool at helping me stay off my phone for longer periods of time.
My only gripe with this tool is the fact that it mutes everything including voice calls. It can be annoying for friends and family trying to reach you urgently yet you will only get to know about that after 4 hours.
You can download PostBox on your Android device via the Play Store.
2. Unlock Clock
Unlock Clock is yet another simple tool that makes you wonder why it wasn't developed sooner.
Advertisement - Continue reading below
So, Digital Wellbeing has a section that shows you how many times you have unlocked your phone. Unlock Clock takes that info and puts it in your face…literally.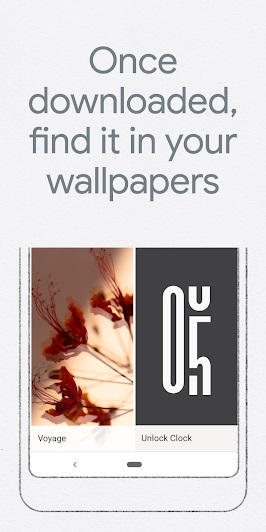 This is a live wallpaper that displays how many times you've unlocked your device in a huge number plastered across your homescreen and lock screen so you know immediately how many times you've reached for your device.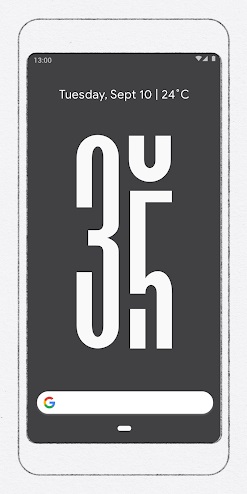 And that's about it. Unlock Clock only shows you how many times you've unlocked your device throughout the day. If you need a little more perspective on this number, this next tool is for you.
You can download Unlock Clock from the Play Store.
3. Screen Stopwatch
This tool works a lot like the Unlock Clock, only that this one now counts your screen-on time. As soon as you unlock your device, this stopwatch starts counting.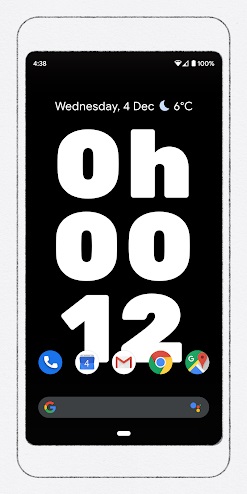 Immediately you lock your device, the clock pauses for as long as you're away from your device. The app continues counting when you unlock your device again.
I found these two tools a little more useful and I got myself an accountability partner who we'd try see who's got the least numbers at the end of the day.
Screen Stopwatch is available for Android devices with Digital Wellbeing via the Google Play Store.
Advertisement - Continue reading below
4. Activity Bubbles
Another live wallpaper that I really enjoyed is Activity Bubbles. This sticks to the theme of the other two on this list and drops a bubble onto your homescreen each time you unlock your device.
The goal here is to have as few bubbles as possible, which was near impossible for me.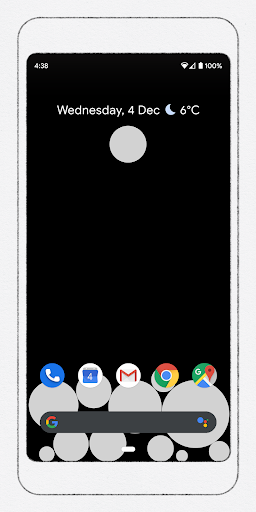 I also noticed that the longer the usage session, the bigger the bubble on your screen will be. Such a subtle but really nice touch. Overall, a great addition to the Digital Wellbeing apps.
You can install Activity Bubbles from the Play Store.
Drive Up Your Focus
These Digital Wellbeing apps are incredibly simple to use. Which, I guess, is the point of the whole thing— keeping you away from your phone so you can enjoy life.
Also, these are, by no means, the only Digital Wellbeing Experiments in the same program. You can check out the official page for the tools. Try them out and find one that works for you.