Working with websites and apps usually require the transfer of data and other information from one platform to another. Usually, these data are transferred manually by copying and pasting. By automating data transfer between platforms, Zapier offers a better alternative to go about this.
Here's an example: say you have a Google Form that you want people to fill with certain details like name and email addresses. Then, you want to send automated emails to respondents to the forms. A manual route would be to copy every email address as it comes in and add to your email list. Then, it triggers the automated email series.
Advertisement - Continue reading below
With Zapier, the above scenario can be automated to save you the stress. By creating a "zap" between Google Form and your email client (MailChimp, Drip, e.t.c), email addresses can be automatically fed into the email platform and it triggers an email series.
In this post, we'll look at the Zapier product and answer most of the questions that you might have about it.
---
READ MORE: Top 9 Apps To Keep You Focused And Productive.
---
What is Zapier
Zapier is a tool that helps people automate their work. From online business owners, to digital marketers, business analysts and so on. If you work with a variety of online software or tools and you have to transfer data or info between these tools, Zapier is definitely a great one to have in your stack.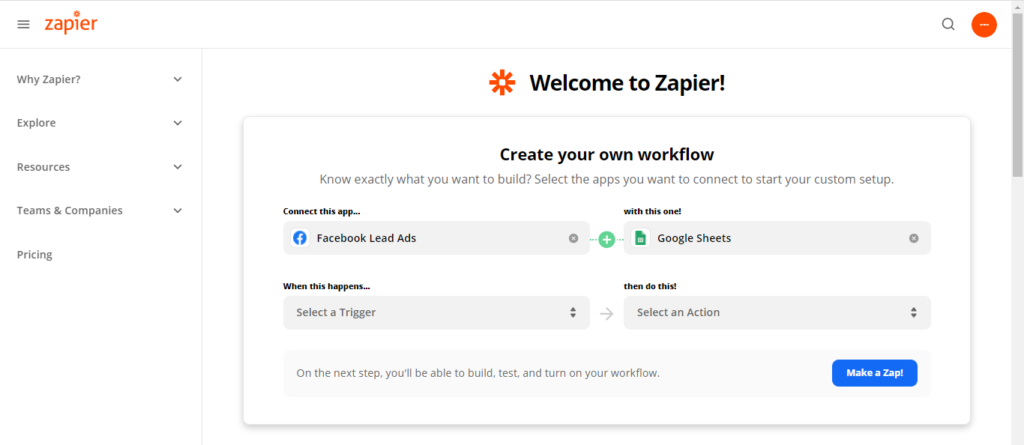 On the platform, you can create "zap" that connects two different tools and passes information through. Think of it as the supreme API for all the tools it supports.
How Much Does Zapier Cost (Pricing)
There's a free plan for Zapier users if you're not doing too many tasks. The free plan allows you to execute 100 tasks/month.
Advertisement - Continue reading below
However, if you intend to do more than that, here's a list of other paid plans and the number of tasks allowed.
Starter plan – $24.99 /month
The starter plan allows you to execute 20 zaps and at least 750 tasks per month. Multi-step zaps are allowed and it gives access to 3 premium apps. The update time here is 15 minutes.
Professional plan – $61.25/month
For the professional plan, it allows unlimited zaps and at least 2000 tasks per month. Update time is 2 minutes.
Team plan – $373.75/month
The team plan also allows unlimited zaps and at least 50,000 tasks per month. It takes an update time of 1 minute. It also allows users to invite team members to a shared workspace.
Company plan – $748.75/month
Here's the highest plan that allows unlimited zaps. It takes a 1-minute update time, have advanced admin permissions, and help with customer data retention.
Do You Need to Know How to Code?
The whole point of Zapier is making it easier to transfer data and information across platforms. Plus, you don't need to know how to code to do this.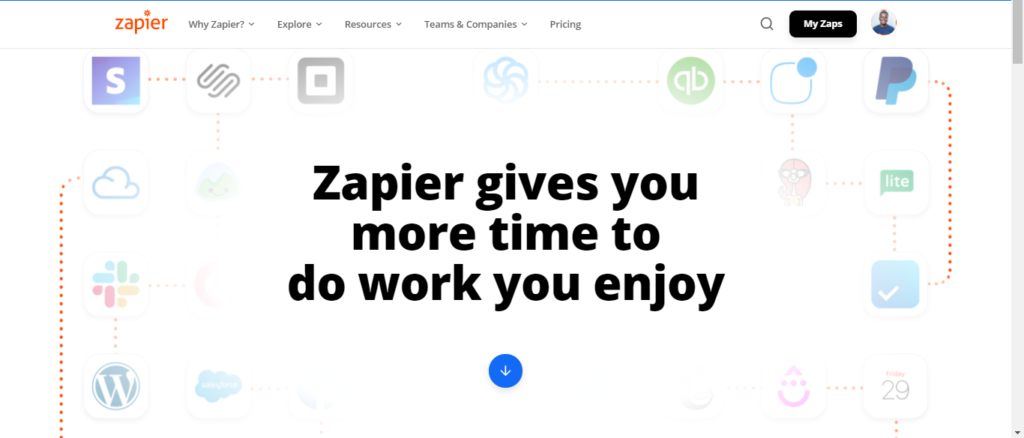 The Zapier dashboard is simple and can be used by a non-technical person.
Supported Platforms and Apps
Currently, Zapier supports over 2000+ apps. Here's a list of some of the most popular ones:
Advertisement - Continue reading below
Google Sheets
Slack
Gmail
Google Calendar
Trello
Twitter
Facebook Lead Ads
Google Drive
ActiveCampaign
Typeform
MailChimp
Explore this page to see all the apps that the platform currently supports.
Are There Alternatives to Zapier?
There are a couple of alternatives to Zapier and they are listed below:
Do you use Zapier or have you used it before? Please let us know what your experience is like in the comments section. If you have more questions about the product, also let us know.