The Amazon Fire TV Stick (3rd Gen) is the successor to the Fire TV Stick (2nd Gen). Not to be confused with the Fire TV Stick Lite, The Fire TV Stick boasts Dolby Atmos Audio to the Lite's Dolby Audio, and also power and volume controls which are conspicously missing in the Lite.
The Fire TV Stick runs Fire OS 7 (Android 9) and arguably one of the cheapest streamers supporting voice search. Here's our honest review after a month of usage.
Advertisement - Continue reading below
Design and Build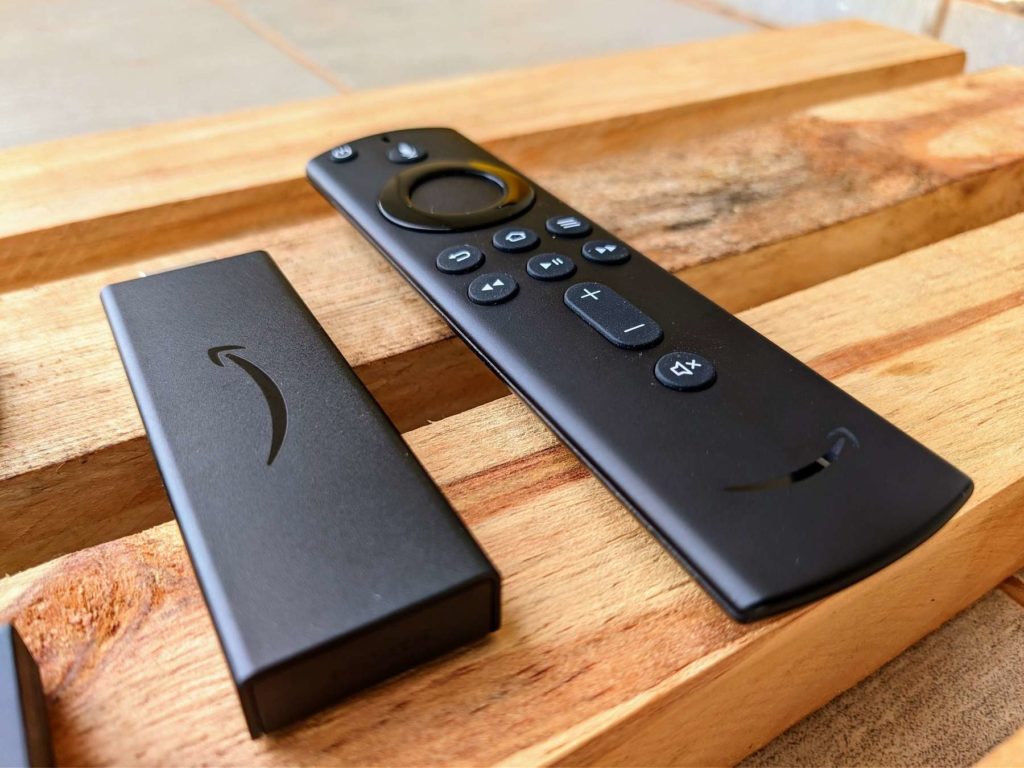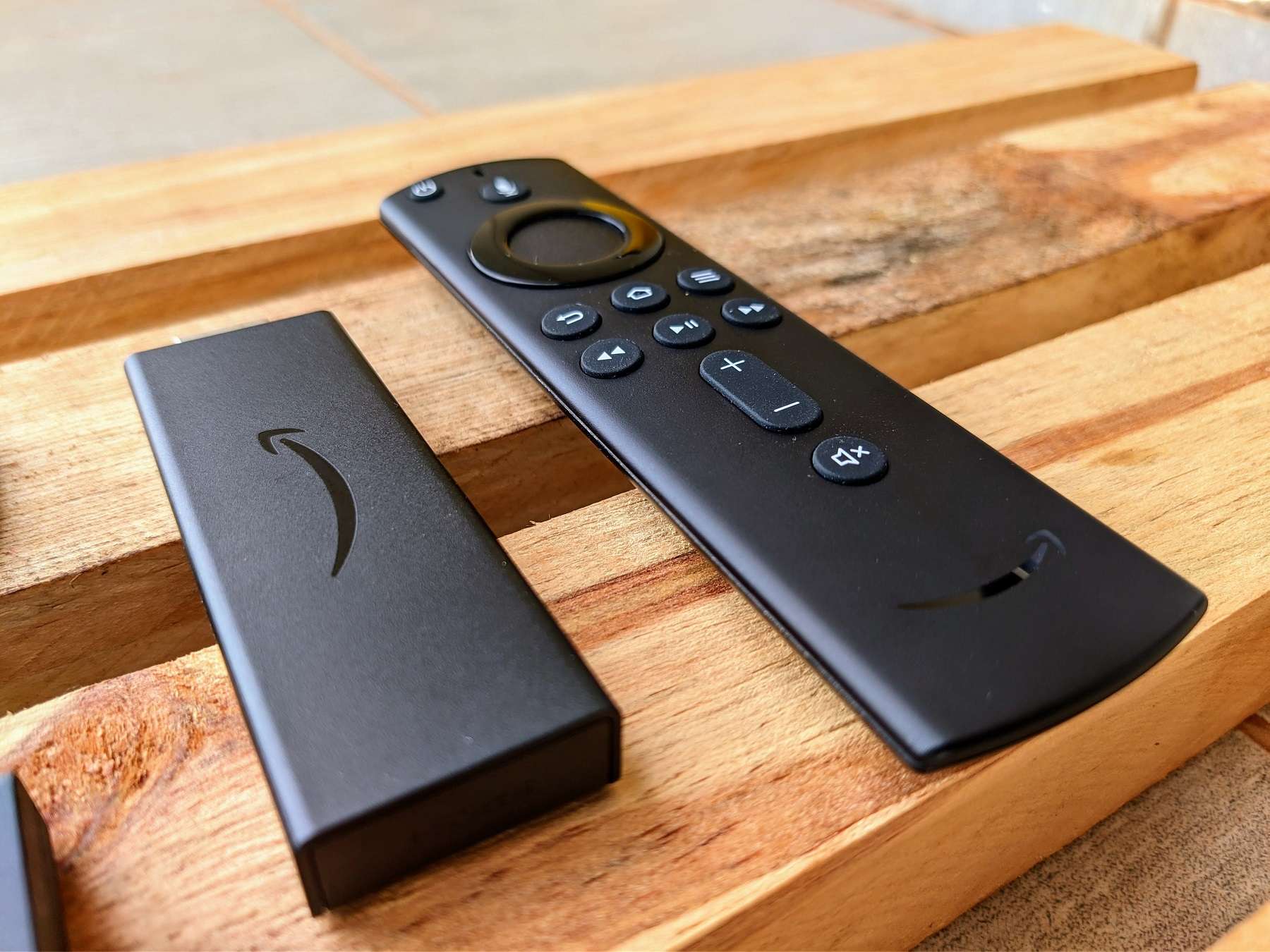 The Fire TV Stick's design ethos has largely remained unchanged ever since the Fire TV Stick 1st Gen came out in 2014. It's essentially a chunky flash drive lookalike with an Amazon logo that has replaced the Type-A plug with HDMI 2.0. Due to the dongle's size (86 x 30 x 13mm) and the tight arrangement of HDMI ports in most TVs, Amazon throws in an HDMI extender to circumvent that challenge.
Also in the box expect to find a power adapter, a Micro USB cable to plug into the TV or the mains, the Alexa voice remote (with complimentary Amazon Basics AAA batteries) and that's about it.
As with the Fire Stick, Amazon has not drastically deviated from its initial design. Newer iterations have added Alexa here, volume controls there, and the mute button as an after thought. The 3rd Gen Alexa remote sports a gentle curve on the back to nestle in the palm of your hand and rubber buttons which give it a premium feel.
Performance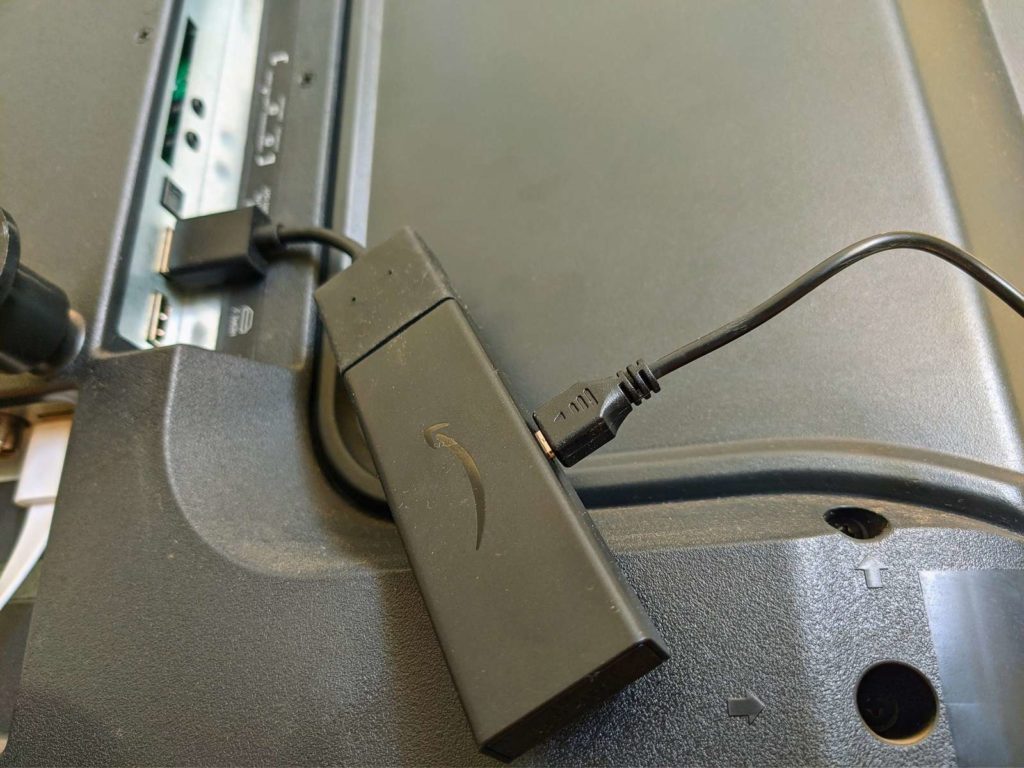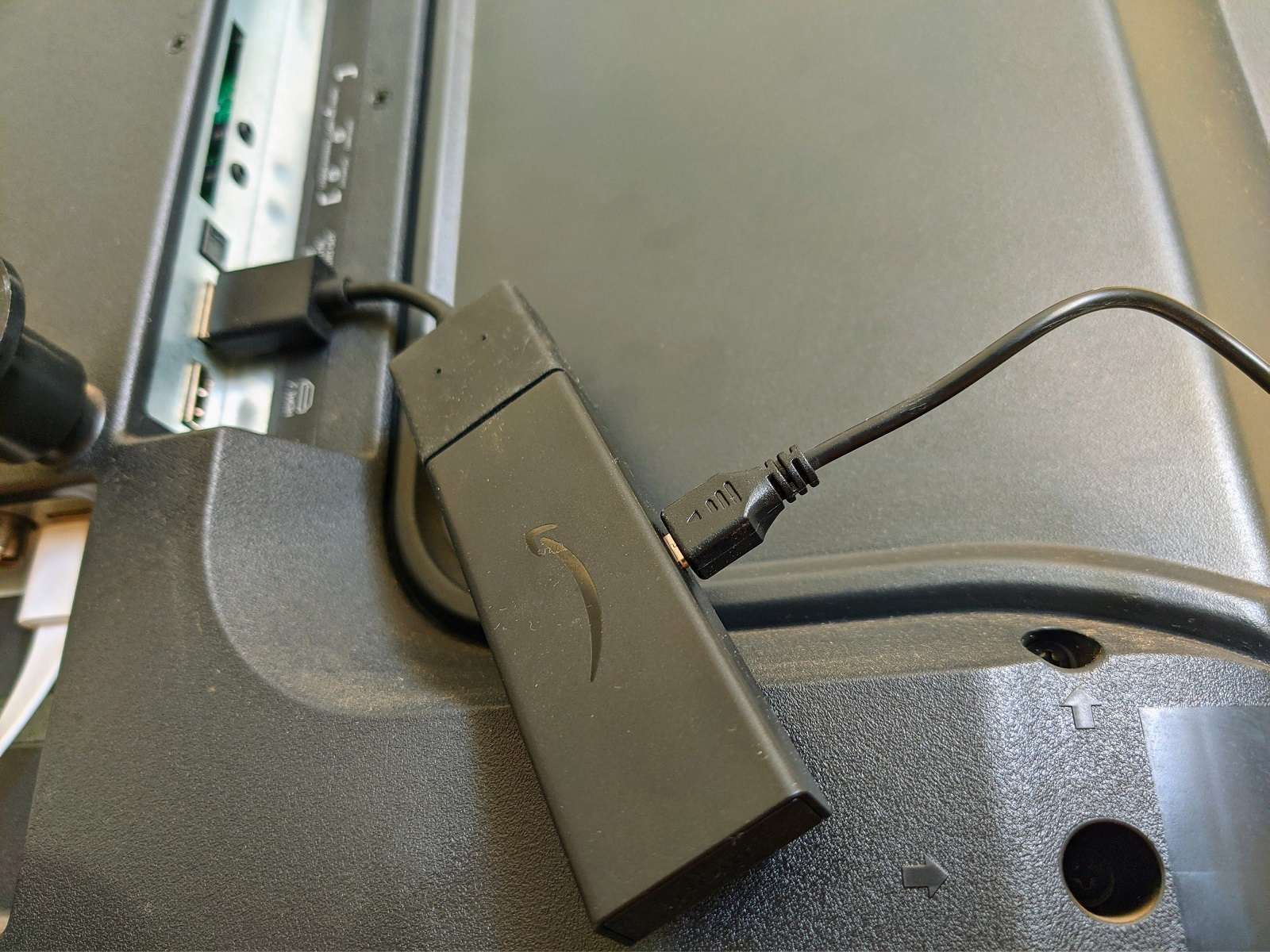 Whatever issues you might have with the Fire TV stick's appearance, once you plug it in at the back of your TV, it's out of sight, out of mind. From this point onwards, it's the brains and not the looks that attract your average user.
On paper, the Fire TV stick packs some quiet ammo. It sports a MediaTek MT8695D 1.7 GHz quad-core processor, and IMG GE8300 GPU and 1GB DDR4 RAM. Other specs include 1080p at 60fps with HDR/HDR+10/HLG compatibility. and Dolby Atmos sound available on select Prime Video, Netflix, and Disney+ titles and compatible hardware. Connectivity is via Bluetooth 5.0 and, 2.4 GHz and 5.0 GHz dual band WiFi 802.11 a/b/g/n/ac reception for a quality connection.
Despite its underwhelming 1GB RAM, the Fire TV Stick boots up in 35.83 seconds as per our test. This is faster than even the Chromecast with Google TV despite having more RAM. The secret is that DDR4 RAM is roughly 3X faster than the DDR3 RAM the Chromecast uses.
Advertisement - Continue reading below
Given that the dongle's main purpose is to browse and stream content, it's got more than enough firepower to ensure a smooth experience. You will notice that other than navigaton, it takes a second or two between fiddling with your remote and seeing any action on the Fire TV Stick. It's not really a deal breaker for me, because the price more than makes up for it.
Interface & Content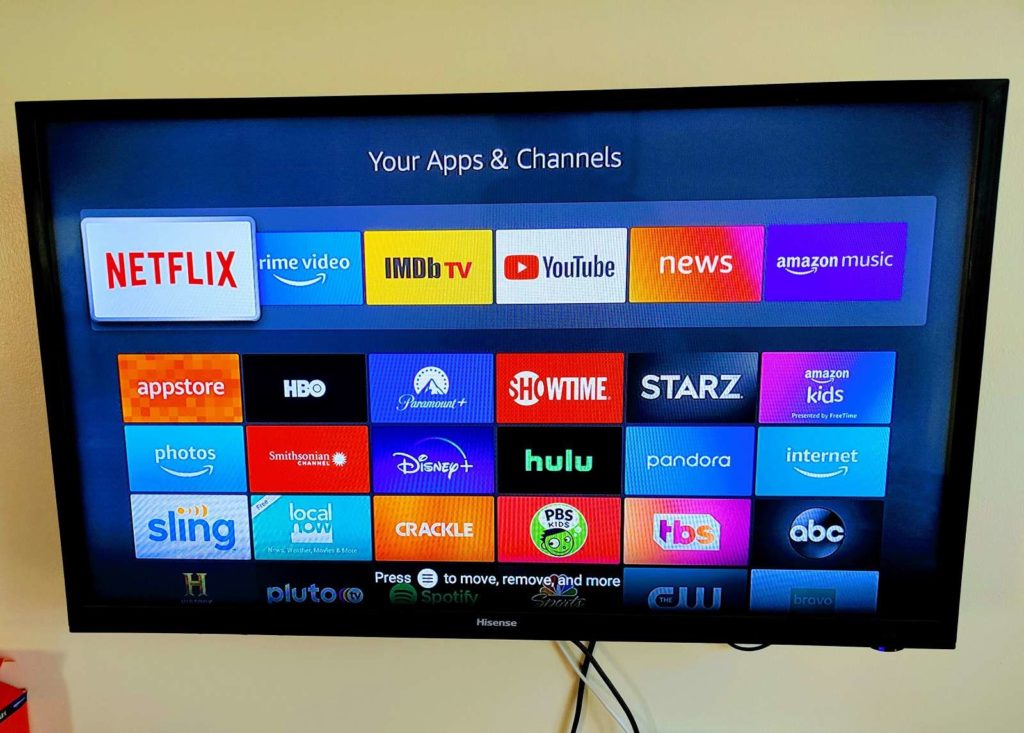 Amazon takes product placement to a whole new level with the Fire TV Stick. It makes one wonder whether this isn't the actual business strategy and the dongle just a way to entice you to the service. Welcome to Hotel California.
As I am not in the US, my Fire TV Sticks looks a tad different from the motherland. All I get is Home, Find, and Live along with smaller tiles to popular subscriptions. The Fire TV Stick supports most major streaming apps you can think of.
There's a number of categories in the Home tile i.e Next Up For You, Sponsored, Recently Used Apps, Sponsored: Prime Video Cinema, Sponsored Popular Movies, Rent of Buy- Movies We Think You'll Like, Rent- New Release Movies, Kids and Family Movies, $9.99 or Less Movie Deals, et cetera.The list goes on and on. The entertainment curation on the Fire TV stick obliterates other streaming services in favor of Amazon's own.
If all that is a little bit too overwhelming, a better place to go is the Find tab. Here you can search for a particular movie, peruse through your library or under Free labels (Free with Ads on IMDb). Further curation is under Movies, TV Shows, Kids and Family, Sports, Action Movies and Horror Movies among others. The Fire TV Stick attempts to curate content from other subscriptions (e.g. Netflix, HBO Max, e.t.c) which is a nice touch.
For a more traditional setup, Live TV does the trick. I liked the fact that I could watch Live TV with minimal hustle. It gives Fire TV Stick a freshness to it, in the face of all the canned content which I have to dish out for myself.
---
Related: Chromecast with Google TV vs Fire TV Stick (3rd Gen)
---
Alexa Voice Remote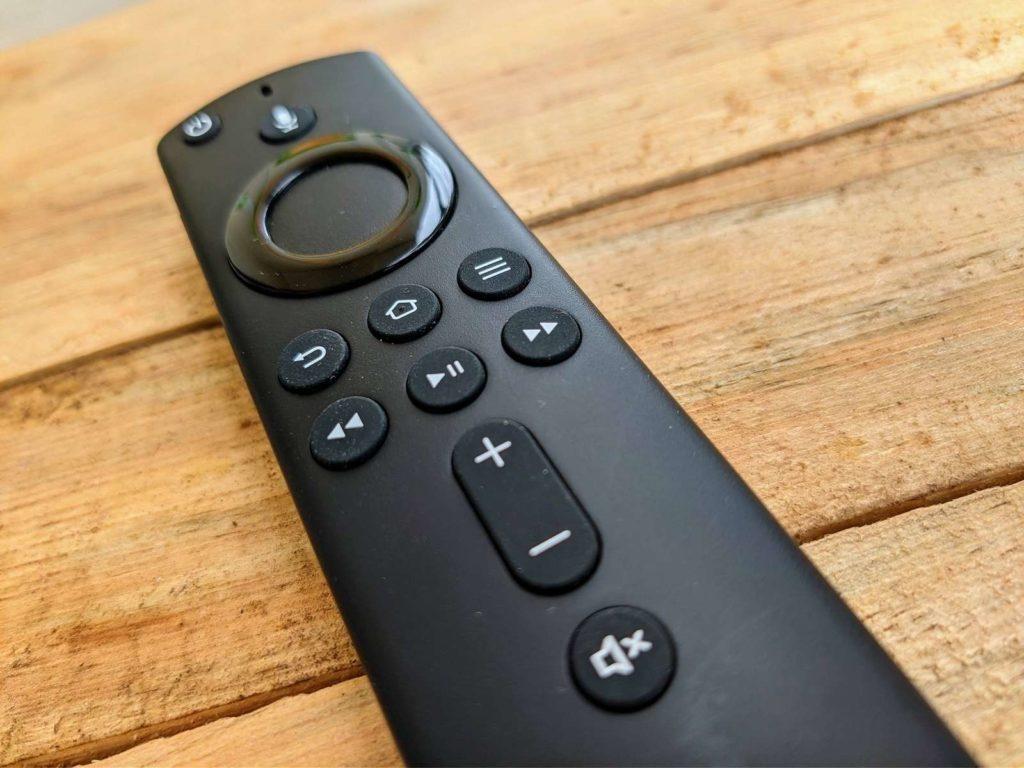 Kudos to Amazon for developing a voice assistant every inch as capable as Google Assistant. Alexa can give you the 411 on content spanning your subscriptions without having to manually do it yourself. You can check weather, search for movies and TV shows, by title or by actor. With Alexa, you can also control Amazon's smart home devices like the Echo. To speak, press and hold down the Alexa button. Once you let go, the genie does your bidding.
Advertisement - Continue reading below
Other than the Alexa button, the other buttons I use the most comprise the power button, Home button, volume buttons, and especially the D-pad. The rest are simply bells and whistles.
Casting
Casting is dependent on apps that support the Fire TV Stick's brand of casting. After installing apps like Spotify, Netflix and YouTube and VLC on your Fire TV Stick, you should be able to cast to them.
I also usually mirror my Android and Windows PC screen to the streaming stick using Miracast. Unfortunately, that didn't seem to work with my Fire TV stick. Well, wireless display also didn't work for the Chromecast with Google TV, although it does with the Mi Box and the Roku Stick.
What I didn't like
Something else I didn't appreciate was way Amazon lathers its promotion and Ads on too thick. We know that we are in Amazon's turf but it doesn't mean relegating my other subscriptions to substitute players. I had to jump hurdles to watch my TV shows. Once I skip the promoted content, I have to skip the Intro and then skip the Recap before I can continue my viewing. It got more galling the more I had to do it. I come from Netflix and its binge-watch mode is a gem.
This last one is quite petty, but nevertheless hear me out. I found the screen saver refresh time to be so short. A wallpaper was changing every minute or so. I found myself distracted from my work every time by the shifting scenery, until I fiddled with the settings to slow it down.
Price and where to buy
The Amazon Fire TV Stick (3rd Gen) retails for $39.99 on Amazon, Best Buy. If you live in Uganda, then you can also find the Lite version — that is — Fire TV Stick Lite (3rd Gen) for Ugx 220,000 from Odukar store.