Oraimo has amassed quite a few power banks for a brand that is fairly new in the accessory scene. That being said, the Oraimo Pilot OPB-P206DN is the latest in the category and it packs a 20000mAh capacity. The power bank is available as an online-only exclusive deal but you can get it from second sellers but this is mostly at a higher price. Oraimo, which is a subsidiary of Transsion Holdings same as iTel, Tecno, and Infinix is doing well as it recently celebrated its 100 million global sales landmark.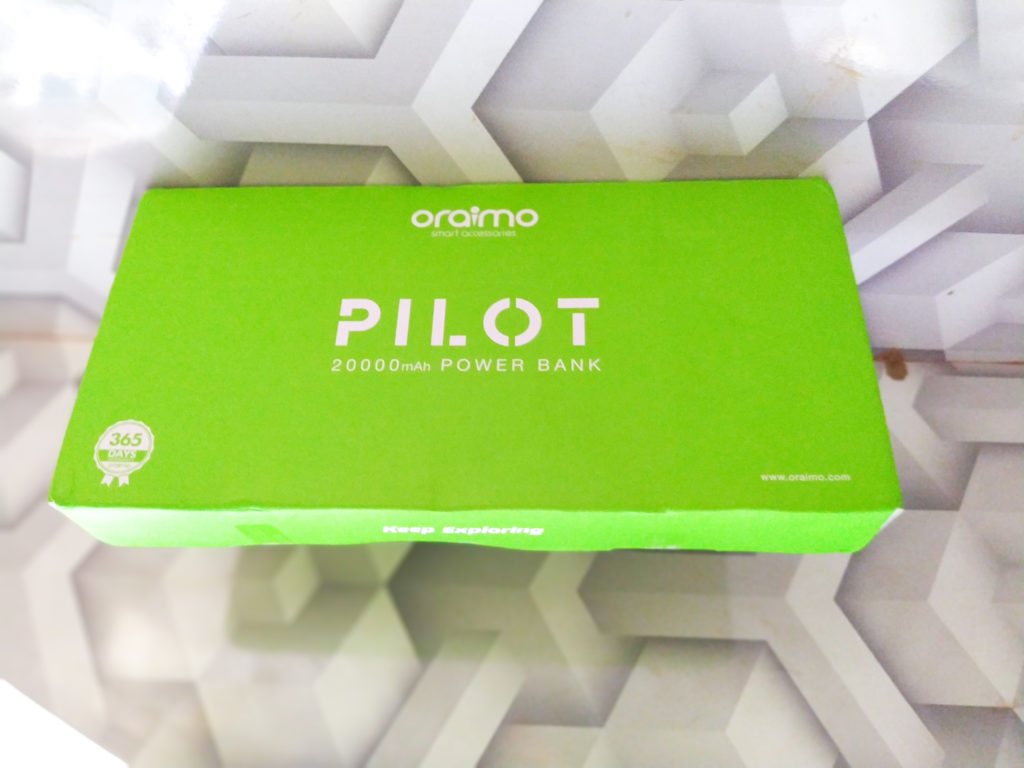 I own an Oraimo Compact power bank with 10000mAh and I think the Oraimo Pilot weighs more than twice the weight. The power bank has a solid build with a grey coloured front with nice diagonal striations while the rest of the body is black.
Advertisement - Continue reading below
SEE: A Review Of the Oraimo Freepods 2 Earbuds (2Baba Version)
Pros
Design is not boring
Dual input (USB-C & MicroUSB) and output ports ( 2 x USB-A)
Compact build
Cons
Does not support fast charging
USB-C does not have PD (Power Delivery) standard
Digital LED indicator is absent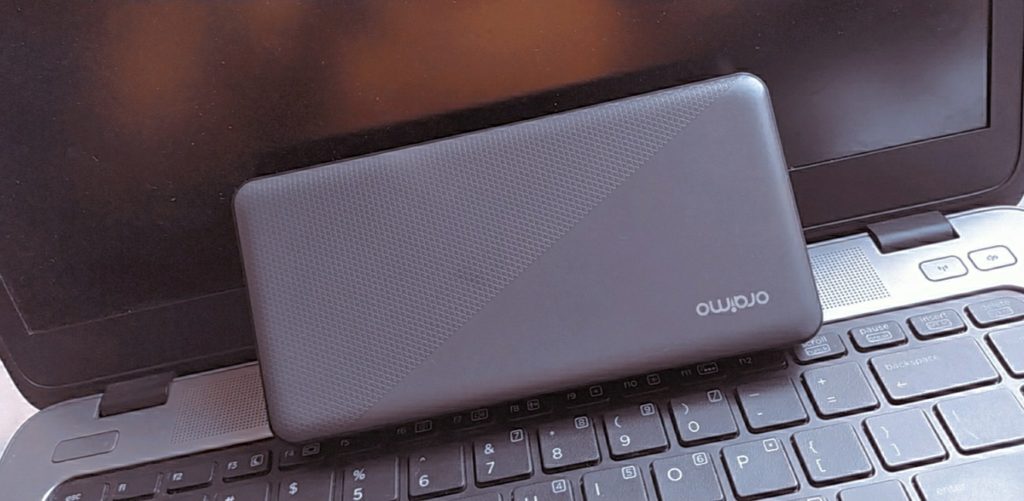 Oraimo Pilot 20000mAh Power Bank Features
Capacity: 20000mAh (74Wh)
Output 1 & 2 (USB): DC 5.0V 2.1A Max
Input 1 (Micro USB): DC 5.0V 2A
Input 2 (Type-C): DC 5.0V 2A
Dimension: 157 x 78.5 x 22mm
Battery Cell Type: Lithium battery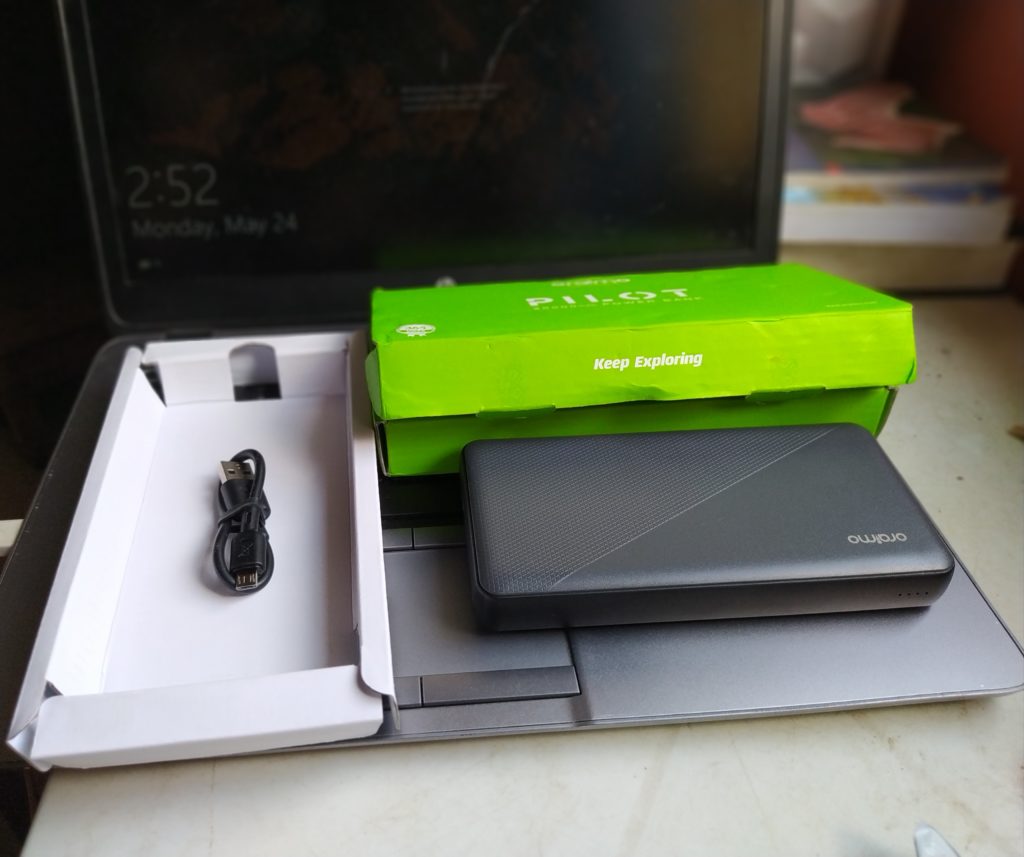 Read More: Oraimo Accessories that you can buy in Nigeria and their Price
As advertised, the Oraimo Pilot is a 5V / 2.1A fast charging power bank but to be completely honest that is a normal charging standard rather than a fast charging one. For clarification, max power output is voltage multiplied by amperage which in this case gives you have a max output of 10.5W. In the case of fast charging, you would be expecting nothing less than 3A from a power bank.
In that regard, the Oraimo Pilot 20000mAh power bank does not support fast charge. However, at a price of approximately $18 with that much power capacity this is quite a good deal. It seems this is a marketing strategy as my Oraimo Compact 10000mAh Power Bank is said to be a fast charging power bank according to Oraimo but it is just the same as the Oraimo Pilot. Also, the addition of a USB-C input to the MicroUSB port is nice, although, it is capped at 5V / 2A which means it will take time to charge a power bank of this magnitude full.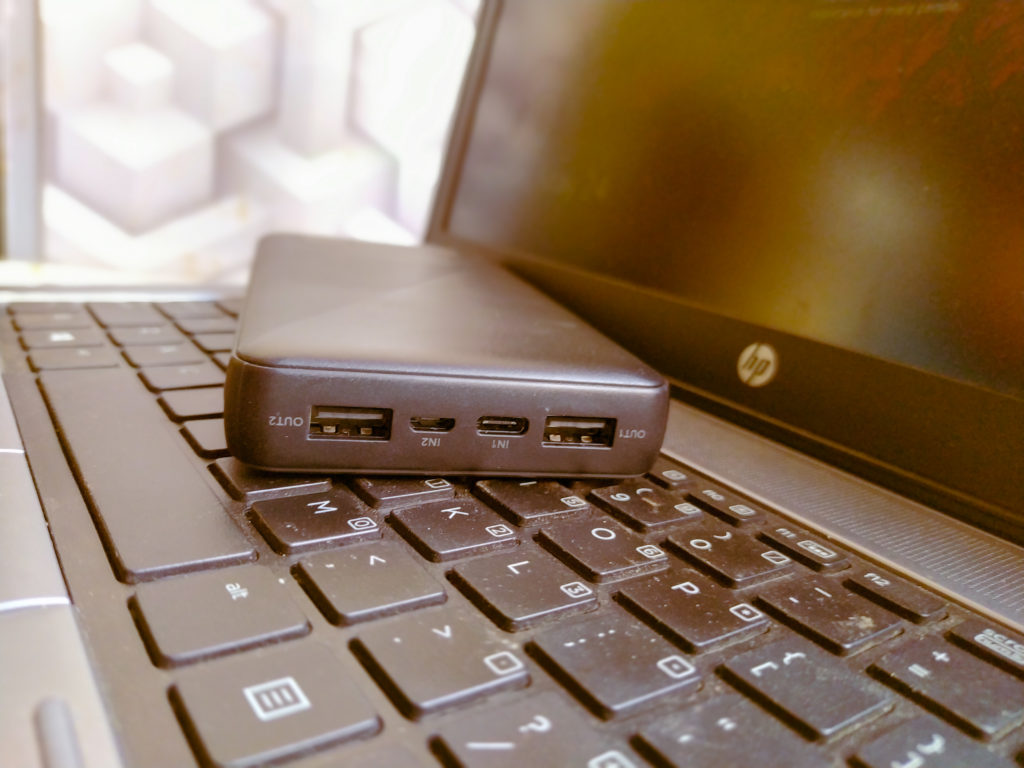 In addition, the USB-C is ordinary and not USB-C PD which means you can only use the port to charge the power bank but not to charge other devices. At the end of the day, considering the price it is still a solid deal if you're looking for a power bank with huge capacity on a budget.
Also read: Xiaomi Redmi 20,000mah 18w Powerbank Review: A Powerhouse on the Go
Advertisement - Continue reading below
There is no digital battery indicator but you have 4 led light on the side that shows battery capacity and it blinks when charging. As stated earlier, this doesn't really let you know the specifics of how much battery you have. Nonetheless, it makes up for this with the ergonomic design.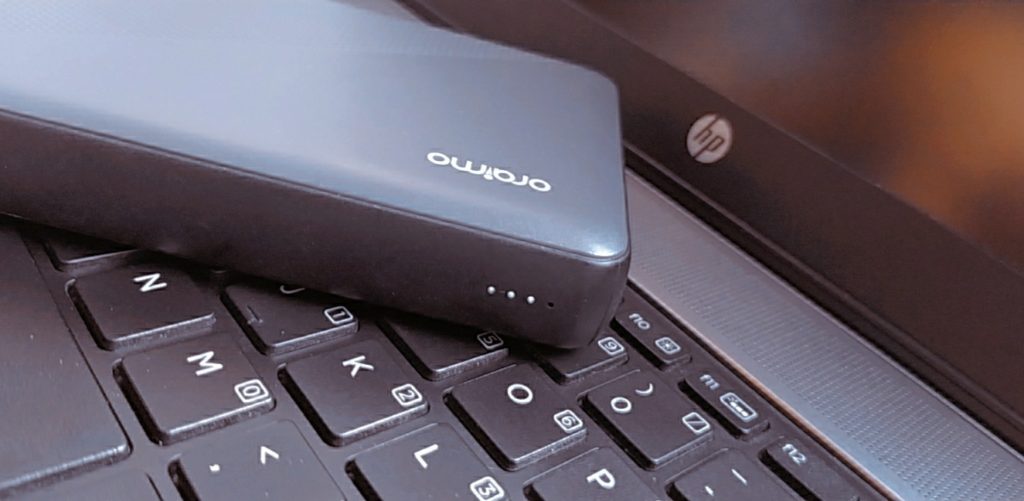 Price and Availability
The Oraimo Pilot 20000mAh power bank is available on an online exclusive basis and you can cop one on Oraimo's online store, Jumia, Konga and other partnered online stores. The slated price is 8, 500 Naira and might or might not attract a delivery fee depending on the store and location.