Itel is a reliable mobile phone brand that has provided budget-friendly mobile communications technology to everyone. However, the brand has now dabbled in the laptop business with the announcement of its first laptop – the Itel Able 1 laptop.
This laptop device was introduced at the online launch of the Itel P37 mobile smartphone.
Advertisement - Continue reading below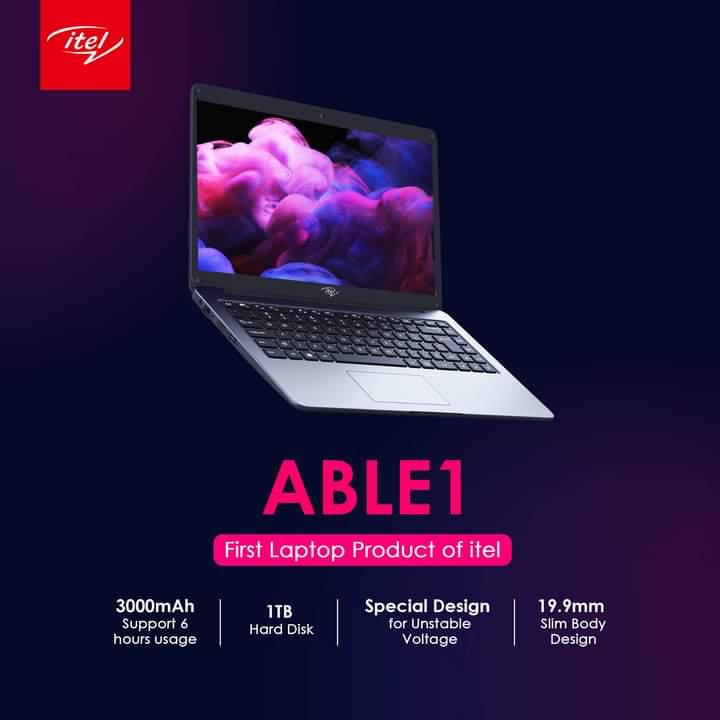 ---
READ MORE: How to Find Out Your Laptop Specifications
---
Itel Able 1 Laptop Key Specs
Display: 14 inches HD (1366×768)
Design: 19.9mm slim body design 
Operating system: Windows 10 Home
Processors: Intel® Celeron ™  N3450 (Quad core, 1.1-2.2 GHz)
Battery: 7.40 3000mAh (22.2wh), 6 hours usage
Adapter: Automatic voltage Adjustment between 100-240v AC 50/60Hz, 40 watts (19v/2.1A) with special design for unstable voltage.
Memory: LPDDR4 4GB
Storage: eMMC 32G, Hard disc 1TB (5400rpm)
Ports: 2. USB 3.0 ports, 1 HDMI, phone jack, RJ45 Ethernet port, MicroSD card reader (TF card)
Colors: – Not specified
Cam/mic: – Not specified 
Bluetooth: support BT 4.2
WiFi : 2.4 G, 802.11 a/b/g/h
Keyboard: Br 88keys inside KB 
Trackpad : 5 point trackpad with 2 buttons
Price: Estimated to cost between $300 – $360
Itel Able 1 Specifications
Design and Display
The 14 inches HD (1366*768) laptop which comes with a 19.9mm slim body design, supports Bluetooth 4.2, and comes with two USB 3.0 ports. The keyboard encompasses a 5 point trackpad with two integrated buttons. The webcam and colors of the device haven't been specified yet.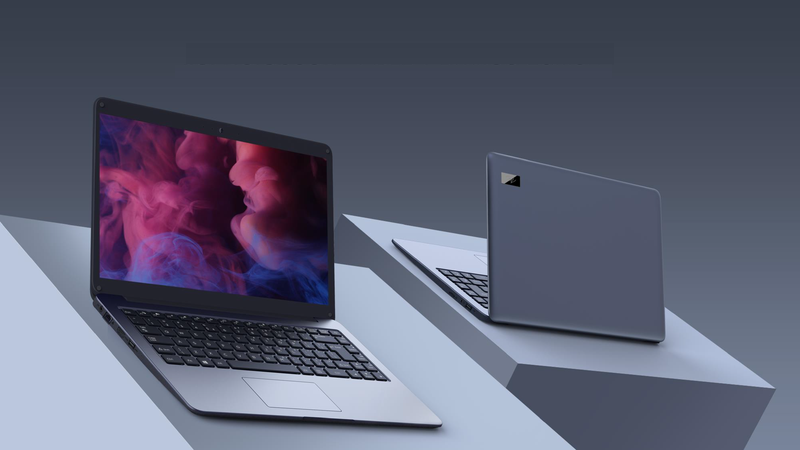 RAM and Storage
This device comes with a 4GB LPDDR, 32G eMMC, and 1 Terabyte (5400rpm) hard disc. This is enough space to store your numerous files, documents, videos, and photos and just decent memory to run your apps. Though, CPU-heavy apps or software might not fair greatly on the Able 1 laptop.
When you compare this to other mid-range laptops in the market, we'd say it's fair.
Itel Able 1 Laptop Battery
The Itel Able 1 laptop comes with a 3000 milliamp battery and a high power performance efficiency which gives you a guaranteed endurance time usage of a minimum of six hours. It is specially designed for automatic voltage adjustments, between 100 – 240 volts, and to avoid unstable voltage.
Again, for other laptops within this range, the Able 1 battery looks pretty decent and definitely for heavy laptop users.
Advertisement - Continue reading below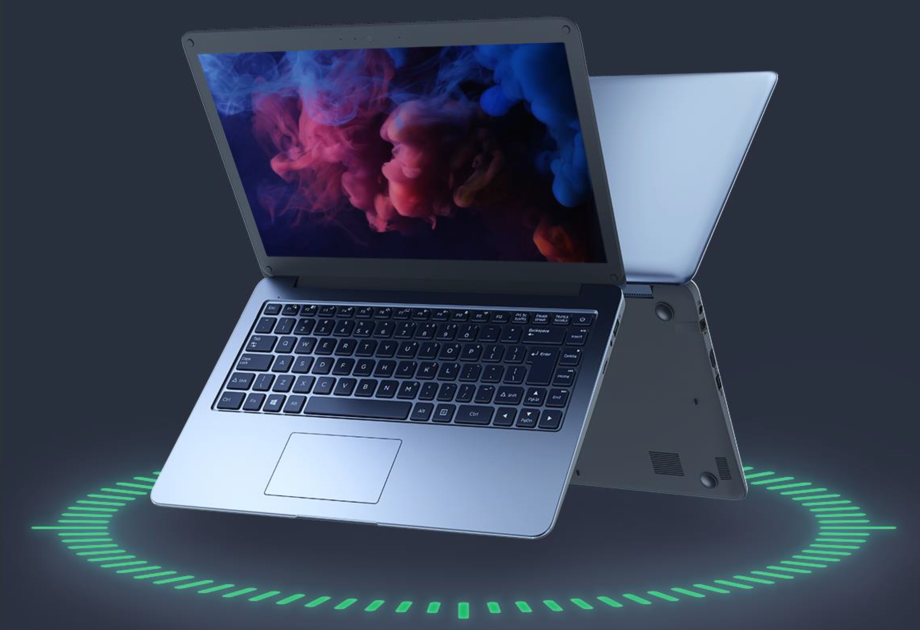 Price
The price is set to range between $300 – $360. This is around N120,000 – N144,000 Nigerian Naira. It can be purchased via Itel official website – https://www.itel-mobile.com – and electronic stores as it is set to come into the Nigerian market in July 2021
While the Itel Able 1 laptop was created for the new generation, it is designed to be the best for work and study. Let us know in the comments section if this looks like a great deal for you.