We have been using the good-old match sticks to light just about anything at home — from candles to the gas cooker to burning paper. Match sticks are cheap and ubiquitous, but they run out quickly, get wet and are potentially not very safe. This led me into a hunt for a more modern, convenient alternative — an electric rechargeable Arc Lighter.
The Vehhe electric rechargeable Arc lighter turned out to be a great option. This lighter measures 10.04 x 0.59 x 0.59 inches and weighs only 70g. It's really lightweight, comes in black, blue, gold, red and silver colors. I bought it from amazon for $10 mostly to light our LPG gas cooker and occasionally candles when there's a power outage.
Advertisement - Continue reading below
The Vehhe Arc lighter follows are very simple design. On one end is an ignition burner which creates the arc or spark that lights up your gas stove, candle or paper. It's held by a flexible metallic neck which connects to a handle.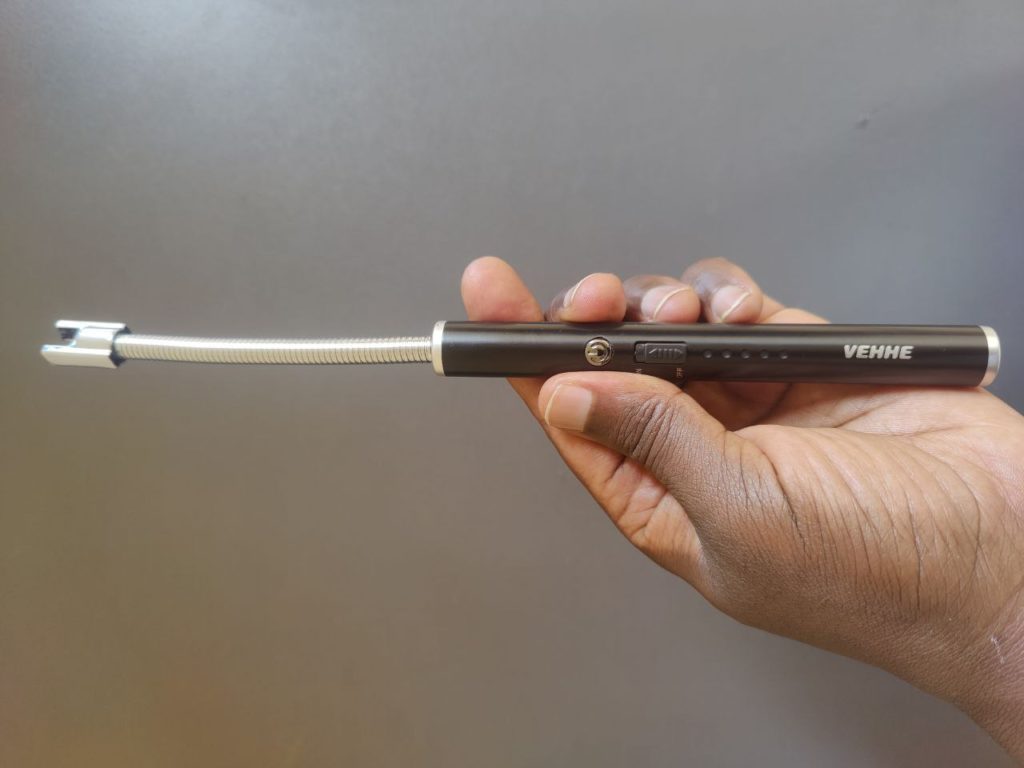 The handle has an ignition button for when you need to create the spark, a safety on/off lock so that you don't accidentally ignite the lighter and indicator lights which shows the battery status. On the very end is a Micro USB port for charging the lighter. It comes with its own Micro USB to standard USB-A cable for charging.
Vehhe Specifications
– Rechargeable battery: 170mAh, 0.63Wh, 3.7V
– Charging time: 1-2 hours
– Material: Zinc alloy and ABS
– Working temperature: -10 to 40 degrees Celcius
– Size: 11.5 x 1.2 x 1.2 inches
– Applications: candle, gas stoves, fireworks, camping, hiking
– In the box: Lighter, Micro USB Cable.
So how does it work? The lighter creates an electric arc by generating high voltage between two endpoints during ignition. You'll hear a "zee zee" sound when press the ignition button which is perfectly normal. The lighter is powered by rechargeable Lithium Ion batteries charged via USB just like your phone. You'll typically get about 100 ignitions on a single charge according to Vehhe. The lighter will automatically power off after 7 seconds for safety reasons and to preserve battery.
Here's our video review;
This Vehhe Arc lighter currently goes for $10 on amazon. There's a newer high-capacity version which costs $20 if you like. We shall continue using this lighter and update this post with whatever new thing we have learnt.
Advertisement - Continue reading below