Apple first released the iPad in the year 2010. They are now on the 9th generation. Apple announced the release of the iPad 9 during a virtual event on 14th September 2021. If you're thinking of upgrading from the iPad 8, then this iPad 9 vs 8 post is the one to read.
In this post, we highlight the major differences that stood out between the iPad 9 and iPad 8. These differences are probably what will help you decide if an upgrade to the new iPad is worth it or not. Read through and decide for yourself.
Advertisement - Continue reading below
READ MORE: iPad 9: Faster Performance, Improved Camera, Price.
iPad 9 vs 8 Major Differences
iPad 9 vs 8 Display
Unlike the iPad 8, Apple has introduced a new feature to the iPad 9 device. This is the True Tone technology. This feature helps to adjust the device's display to the color temperature of a room. Hence, you should be expecting a much better display experience with this new iPad than you've had with previous versions.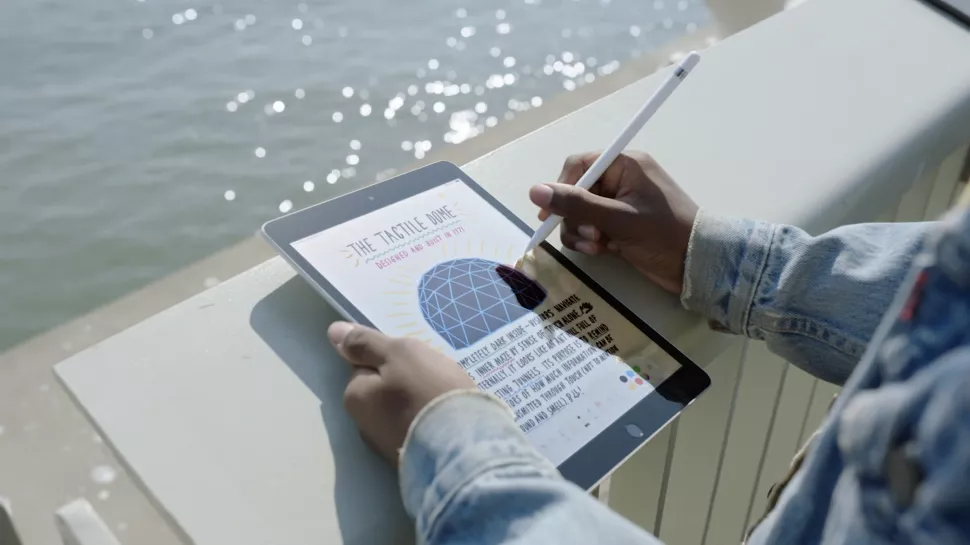 Performance
Every year, there's bound to be an upgrade in the chipset that powers Apple devices. So you should expect a slightly (or sometimes, a lot better) performance from a new Apple device than the previous ones. The iPad is not left out of this arrangement.
While the iPad 9 comes with the A13 Bionic chipset, the A12 Bionic was what powered the iPad 8. With this, the iPad 9 comes with a 20% faster performance with the CPU, GPU, and Neural Engine. So, compared to the iPad 8, you'd definitely prefer playing games and multitasking easily on the iPad 9.
Also, the iPad 9 will come with the iPadOS 15 operating system.
iPad 9 vs 8 Camera
The iPad 8 came with an 8 MP camera on its rear. This has now been upgraded to a 12 MP ultra-wide camera. A couple more features were added to the iPad 9 camera. Some of these include the center stage – which aligns users properly during a video call – and an upgraded image signal processor that improves the quality of photos taken with the iPad.
Advertisement - Continue reading below
iPad 9 vs 8 Summary of Differences
| | iPad 9 | iPad 8 |
| --- | --- | --- |
| True Tone Display Technology? | Yes | No |
| Chipset | A13 Bionic | A12 Bionic |
| OS | iPadOS 15 | iPadOS 14 |
| Rear camera | 12 MP | 8 MP |
| Center stage feature? | Yes | No |
Those are the major differences between the iPad 9 and iPad 8. Tell us in the comments section if these are enough to make you upgrade from the previous version to this new iPad.