The global pandemic has sent a lot of people working from home attending meetings on Zoom or Google Meet. But built-in Webcams that come with laptops haven't really delivered. On my Asus Vivobook, the images are mostly grainy and suffer terribly in low light. But smartphone cameras have come of age and you can now swap your laptop webcam with the full power of your glorious smartphone camera with the right app.
The Camo app available as Free and Paid version is an excellent choice that I have tested on Windows 10 Asus Vivobook laptop along with my Oneplus 9 Android phone. It worked beautifully without noticeable bugs. The camo app turns your smartphone camera into a secondary video source for just about any Video chat software on your laptop.
Advertisement - Continue reading below
To get started, you must download the Camo app for your Android or iPhone and then Camo software on your Windows PC or Macbook. Then connect your phone to your laptop using USB cable. USB debugging must be enabled on your Android phone. From my Oneplus this can be enabled by going to Settings > About phone and then tapping "Build number" 7 times which activates developer mode. To activate USB debugging, you go to Settings > System > Developer options > USB debugging. That's it.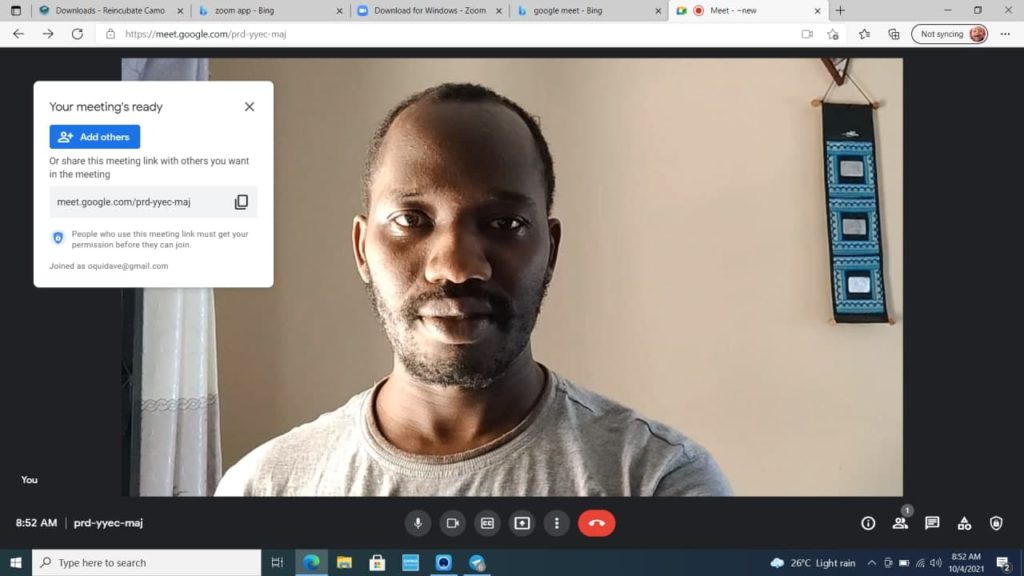 When you start Zoom or Google Meet, the Video feed will default to your laptop webcam. You can change this to your smartphone camera by selecting Reincubate Camo in the camera input options usually found in the settings. For Google Meet for instance, this can be done by going to Settings > Video > Camera and select Reincubate Camo in the dropdown. On Zoom, select the Video/camera icon and select Reincubate Camo from the dropdown.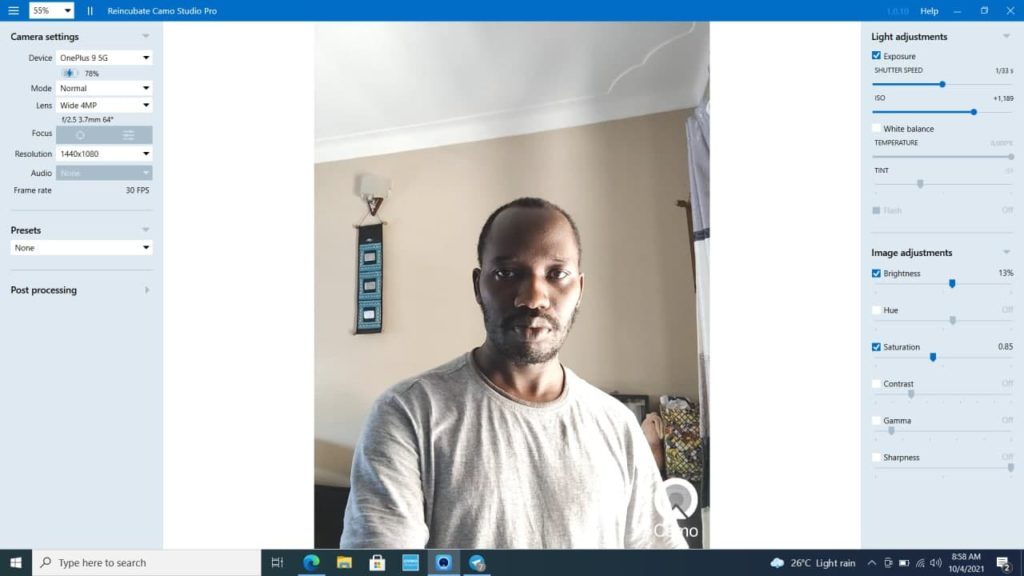 The Camo desktop software is used to make some tweaks to your webcam video. You can for instance Switch between the rear and selfie camera of your phone. You can adjust the focus, choose the video resolution, select audio. Also you get to set some Video presets or filters for your video. You get to adjust the light, brightness, Hue, Saturation Contrast and so forth. Some of these features are only available in the Pro or paid version of the App though.
Download the Camo app for yourself free here.