If you own a camera you obviously need some sort of storage to save your photos or videos. To most buyers, when it comes to choosing camera storage, you can't go wrong with "more is better". Or is it? The CompactFlash Association (CFA) made available a new type of storage card with promises to change the game: the CFexpress.
Most of the latest mirrorless cameras have support for the CFexpress format which is usually backward compatible with SD cards. This ranges from the entry-level Nikon Z6ii to the top of the range Sony A1. This begs the question, what are CFexpress cards? And do you really need one for your camera?
Advertisement - Continue reading below
---
Also Read: Understanding SD Card Speed Classes, Sizes, and Capacities
---
Why Do We Need The CFexpress Card?
CFexpress is best described as a relatively new family of advanced storage cards. At the moment, CFexpress cards are of three types: Type A, Type B, and Type C. These can be easily distinguished from one another as they are physically different. The need for CFexpress cards came from the need for faster storage in cameras that can shoot video in 8K as well as shoot in other data-heavy RAW files.
These demands necessitate a camera that can handle enormous quantities of data very fast and consequently storage with fast write speeds. CFexpress cards are based on the PCIe 3.0 architecture, the same standard that is used by super fast PC SSDs.

As earlier highlighted, CFexpress cards are of 3 types i.e A, B & C. However, at the moment you can only purchase types A&B. Let's have an in-depth look at what distinguishes one type of CFexpress card from another. Basically, each card type has a specific number of PCIe pipelines built in. And, of course, the more the pipelines the faster the card.
---
Also Read: What's new with the SD Express 8.0 Spec?
---
Type A CFexpress Card
Remember how we said CFexpress cards are different physically, these are the smallest of the lot. They are also the slowest with a single PCIe pipeline. That is if you consider 1GB/s peak write speeds to be slow. Size-wise they are 20mm x 28mm x 2.8mm, this is the same size as an SD card but slightly thicker. At the moment, Sony is the sole manufacturer that makes cameras that use type A CFexpress cards.
Advertisement - Continue reading below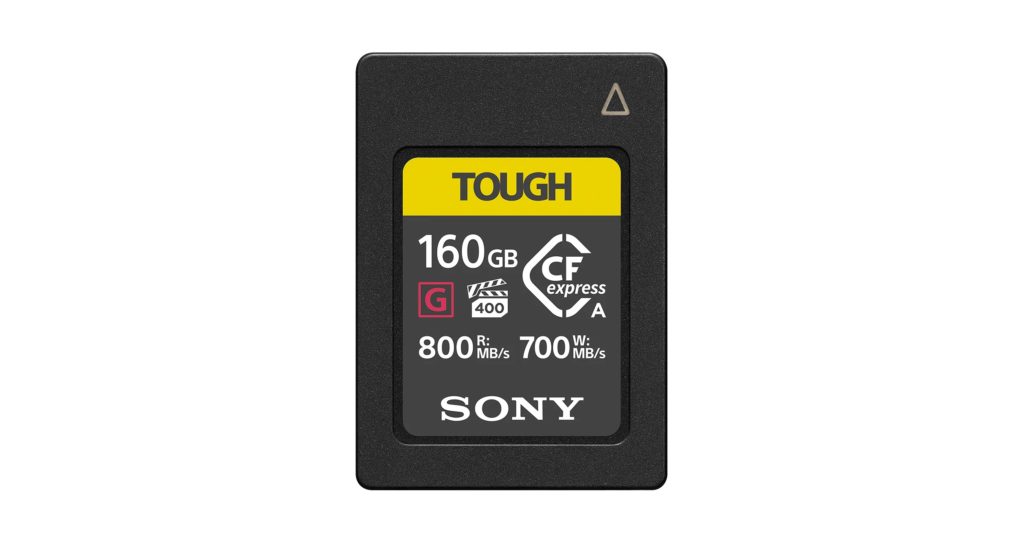 ---
Also Read: SD Card standards explained: SD, SDHC, SDXC and SDUC
---
Should you be in the market for a Type A CFexpress Card, below are some of our recommendations on Amazon.
Type B CFexpress Cards
Type B cards have two PCIe pipelines which bump up the peak speeds to 2GB/s. Physically, these are identical to XQD cards which have made them quite popular. Type Bs are 38.5mm x 29.8mm x 3.8mm meaning they are slightly larger than SD cards. Compatibility for type B cards can be achieved from XQD slots via a basic firmware update.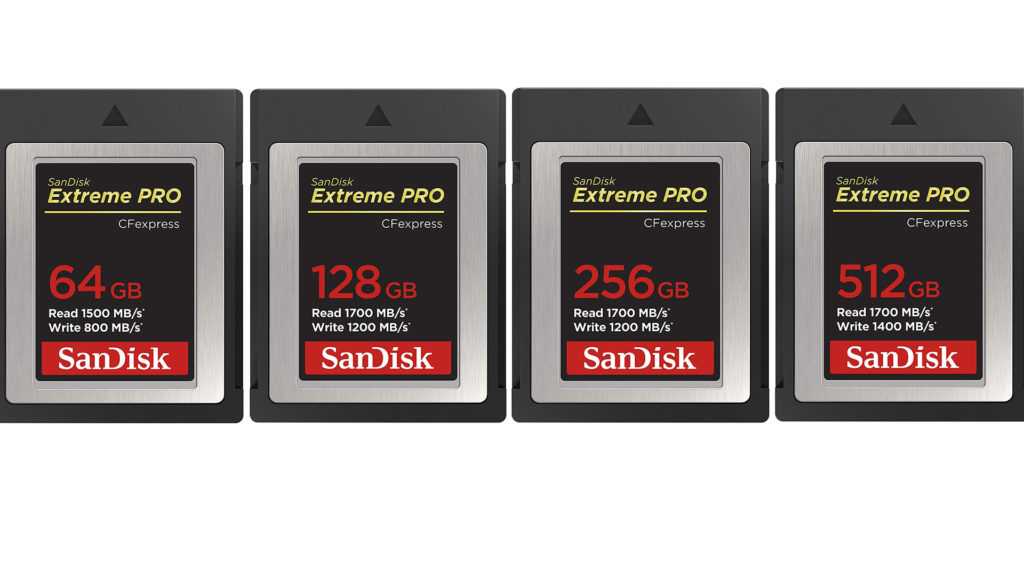 ---
Also Read: The New PCI Express 6.0 Standard Explained
---
Again, should you need a Type B CFexpress card, below are some recommendations on Amazon.
Type C CFexpress Cards
As you would expect, these are the largest CF express cards. They are 54mm x 74mm x 4.8mm in size which is identical to CompactFlash card size. Speed-wise they double type B at 4 GB/s with 4 PCIe pipelines. At the moment, there are no consumer cameras with support for these cards. As a result of their larger size, type Cs are likely to be a preserve of huge cinema cameras that could utilize the high speeds.
---
Also Read: 1TB SD cards are here (and why you might need one)
---
Of course, reading these cards is not as straight-forward as it probably is with SD Cards or USB drives. As such, there are adapters to help you in this regard. Below are some of the best we found.
Advertisement - Continue reading below
Did we miss anything? Do you have recommendations for better CFexpress cards? We'd love to hear from you so drop us a comment below.