Today, we will enlighten you about the different SD card standards that exist in the market. The Secure Digital (SD) card was first launched back in 1999. At the moment, SD cards come in various form factors, capacity types, speed classes, bus interfaces, etc. Let's break down and explain each of these classifications.
1. Form Factor
After the first SD card was introduced in 1999, the smaller version miniSD card came out in 2003. Two years later in 2005, an even smaller microSD card was released. Nowadays, miniSD cards are rare because most devices use either standard size SD cards or microSD cards.
Advertisement - Continue reading below
---
Also Read: MicroSD Express standard brings SSD-like speeds and bigger storage to MicroSD cards
---
2. Capacity Type
All form factors of micro SD Cards come in a variety of capacity types. The first capacity type is the Secure Digital(micro SD) which supports cards of up to 2 GB in capacity. Next comes the Secure Digital High Capacity (SDHC) type for cards supporting over 2 GB and up to 32 GB of storage. After that, we have the Secure Digital Extended Capacity (SDXC) cards which offer storage capacity between 32 GB and 2 TB..
In June 2018, the SD card association announced a fourth capacity type called Secure Digital Ultra Capacity (SDUC). This new SD card standard supports cards from as low as 2 TB all the way up to 128 TB. 128 TB is a mind-blowing quantity of storage in something the size of a fingernail.
| | | |
| --- | --- | --- |
| Standard | Description | Max. storage |
| SD | Secure Digital  | 2GB |
| SDHC | Secure Digital High Capacity  | 32GB |
| SDXC | Secure Digital eXtended Capacity | 2TB |
| SDUC | Secure Digital Ultra Capacity (SDUC) | 128TB |
SD card capacity standards
---
Also Read: Understanding SD Card Speed Classes, Sizes, and Capacities
---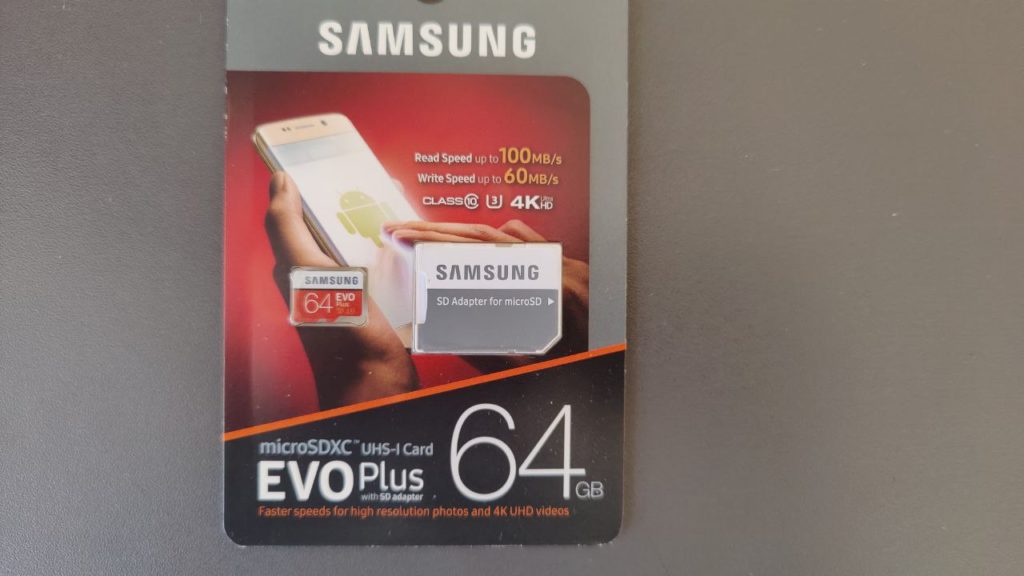 3. Speed Classes
(a) Write Speed Class
Most SD cards are labeled with up to three different types of speed classes which indicate the minimum sequential write speed that a card is capable of. The initial SD card speed classes were class 2, class 4, class 6, and class 10, with the number appearing in the letter C. These classes indicate minimum write speeds of 2 MB/s, 4 MB/s, 6 MB/s, and 10 MB/s respectively.
Next to be introduced was the Ultra High Speed (UHS) class. This classification indicates if a card can sustain sequential write speeds of either 10 MB/s or 30 MB/s. The labeling is done by placing number 1 or 3 inside the letter U.
Advertisement - Continue reading below
(b) Video Speed Class
Of late, SD cards are also getting labeled with video speed classes. The video speed class of a card can be identified by the numbers 6, 10, 30, 60, or 90 appearing after a letter V. These video speed classes indicate minimum sustained write speeds of 6 MB/s, 10 MB/s, 30 MB/s, 60 MB/s, and 90 MB/s respectively.
---
Also Read: 1TB SD cards are here (and why you might need one)
---
4. Application Class
It's also worth noting that some SD cards are labeled with an application performance class. The application class can be either class 1 which is denoted as A1 or class 2 which is denoted as A2. Here, the minimum sustained write speed is 10 MB/s which is similar to a class 10, U1, or V10 card.
Additionally, A1 and A2 cards are also certified for the minimum number of Input-Output operations Per Second (IOPS). High IOPS values are important where an SD card is used in a computer to run an operating system or to store applications. This is a practice that is becoming increasingly common.
---
Also Read: How to properly format your micro SD card
---
5. Bus Interfaces
SD cards also come with several different bus interface standards. Bus interface standards relate to the speed that electronics use to transfer data. These are interface hardware specifications, which are quite distinct from the SD card speed class. At least in theory, right now, there are four different SD card bus interface standards.
The bus interface standards are High-Speed, UHS-I, UHS-II, and UHS-III. These offer potential maximum data transfer speeds of up to 25 MB/s, 104 MB/s, 312 MB/s, and 624 MB/s respectively. Normally, all you see indicated on a card is a single Roman numeral. Most modern SD cards are labeled with I or II to indicate they possess either a UHS-I or UHS-II bus interface.
It is important to note that UHS here stands for Ultra-High-Speed, which is just an SD card's bus interface specification that is entirely distinct from its UHS speed class. SD cards with either a High-Speed or UHS-I bus interface communicate data over 1 row of contact pins.
Advertisement - Continue reading below
To achieve higher data transfer speeds, UHS-II and UHS-III cards require a second row of connectors. This means that it's very easy to distinguish cards with a slower bus interface from those with a faster one by just by turning them over. Today, if an SD card has two rows of pins, that means it has a UHS-II bus interface.
That is because the faster UHS-III standard which uses the same dual-pin layout is exceedingly rare to find. UHS-III is also very unlikely to go mainstream because in June 2018, a new standard was added to SD card standards called SD Express.
---
Also Read: These are the biggest Micro Sd Memory Cards right now
---
6. SD Express
This too has two rows of contact pins with the upper one maintaining a UHS-I bus interface for backward compatibility. The lower row of pins offer a PCIe Gen 3 bus interface with NVMe protocols.
The latter promises maximum data transfer speeds of 985 MB/s. The SD express standard can be used in the place of regular SSDs. This comes with potentially major implications for the size and design of many different categories of computers and IoT devices.
At the moment, most single-board computers have their operating system stored on an SD card, this may become increasingly common in the future.
That's about it regarding SD card standards, let know via the comments section about anything you would want clarified on this topic as well as your thoughts.
---
Also Read: eMMC or UFS: Understanding new generation of mobile phone storage
Advertisement - Continue reading below
---