In 2021, Apple built on their new Apple Silicon chip to produce the M1 Pro and M1 Max which were a lot faster and more effective than the M1. M1 was a chip specifically designed for Mac and came with incredible performance and battery life. Now, this has gone even further to introduce Apple's newest chip – the M1 Ultra.
According to Apple, they have outpaced the industry growth every quarter since they started shipping M1-based Macs.
Advertisement - Continue reading below
In this post, I'll take you through all the specifications and what you need to know about the M1 Ultra. Read through.
---
READ MORE: M1 Pro and M1 Max: Meet MacBook's Most Powerful Chips
---
M1 Ultra: What's New?
Performance, Battery Power, & Speed
Apple calls this chip a "monster", that brings breathtaking levels of performance to the computer. For the previous 3 chips, Apple has extended the chip architecture to deliver better performance, maintain power efficiency, and scale the unified memory architecture.
M1 Ultra has 114 billion transistors which is 7 times more than M1. And it's the most ever in a personal computer chip. The memory bandwidth of the M1 Ultra is increased to a massive 800GB/s. For context, this is more than 10 times the latest PC desktop chip.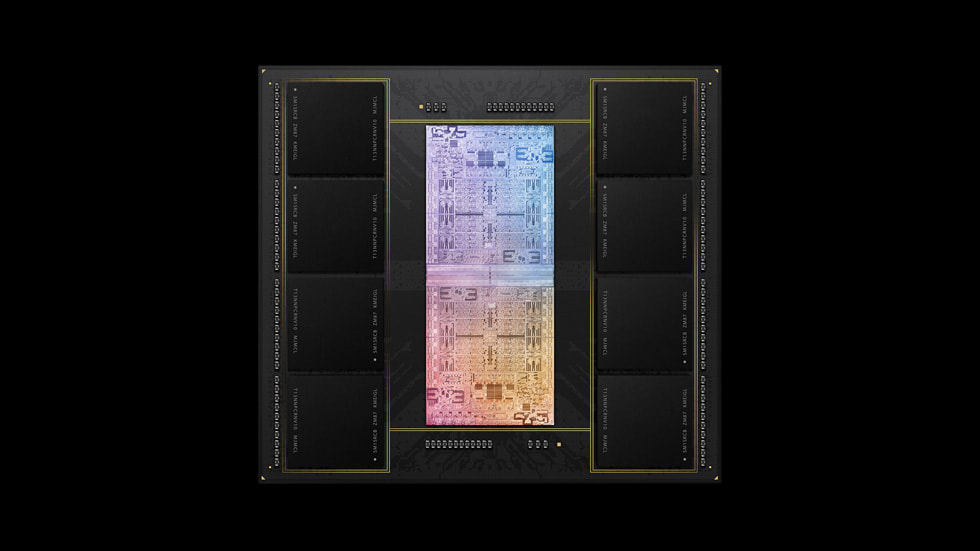 Apple doubled the memory channel of the M1 Ultra. Hence, it now supports up to 128GB of unified memory. It has a massive 20-core CPU – this includes 16 high-performance cores and 4 high-efficiency cores. This helps users crush CPU-intensive tasks easily.
To handle the graphics needs, there's a 64-core GPU. To put this in perspective, the GPU performance of the M1 Ultra is nearly 8 times faster than the M1 and 4 times than the M1 Pro. Beast, isn't it? It has twice the capabilities of the Media Engine in M1 Max to breeze through ProRes video encode and decode.
Advertisement - Continue reading below
---
READ MORE: M1 vs M1 Pro vs M1 Max: Comparing MacBook Chips
---
To accelerate machine learning tasks, there are 32 neural engine cores powering the M1 Ultra. These can run up to 22 trillion operations per second.
An important part of desktops' performance is the power it uses while performing. The M1 Ultra uses 90% higher performance in the same power envelope when it's compared with the fastest PC desktop chip available. It can also deliver the chip's peak performance while using 100W less power. Even for GPU, it can deliver similar performance with one of the most popular GPUs while using 1/3 of the power.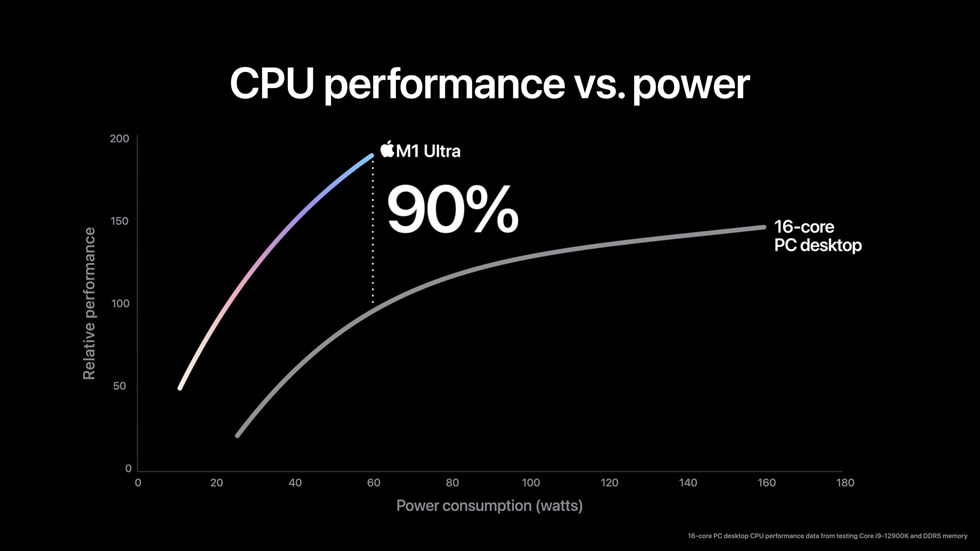 Verdict?
While we'll wait to take the M1 Ultra for a test run before making an actual verdict, these specs are mindblowing. And with previous experience with the M1 chip, this is going to be great.
Let us know what your experience has been with any of the Apple Silicon chips in the comments section.