Modern computers are fairly capable and as such, are able to meet most normal tasks that you throw at it with little to no fuss. As such, the normal person couldn't care less about what is going on under the hood of their computers, but these are important metrics to know.
Sometimes, you need to push your computer to the limits with a specialized application that has high system requirements and you need to know if your system meets these thresholds, or you just need to know how your computer compares to current iterations. Whatever the reason, there are a few ways you can check out your computer specs should you be running Linux.
Advertisement - Continue reading below
In this post, we shall be talking you through how to do this on Pop_OS! but the basic concept should be similar across a wide range of Linux distros.
Neofetch
The command line is a powerful tool and one of the simplest and in my opinion, more elegant implementations of an app that shows you as many details about your system is Neofetch.
To get started, simply install the tool on your Linux system by opening the terminal and typing in:
sudo apt install neofetch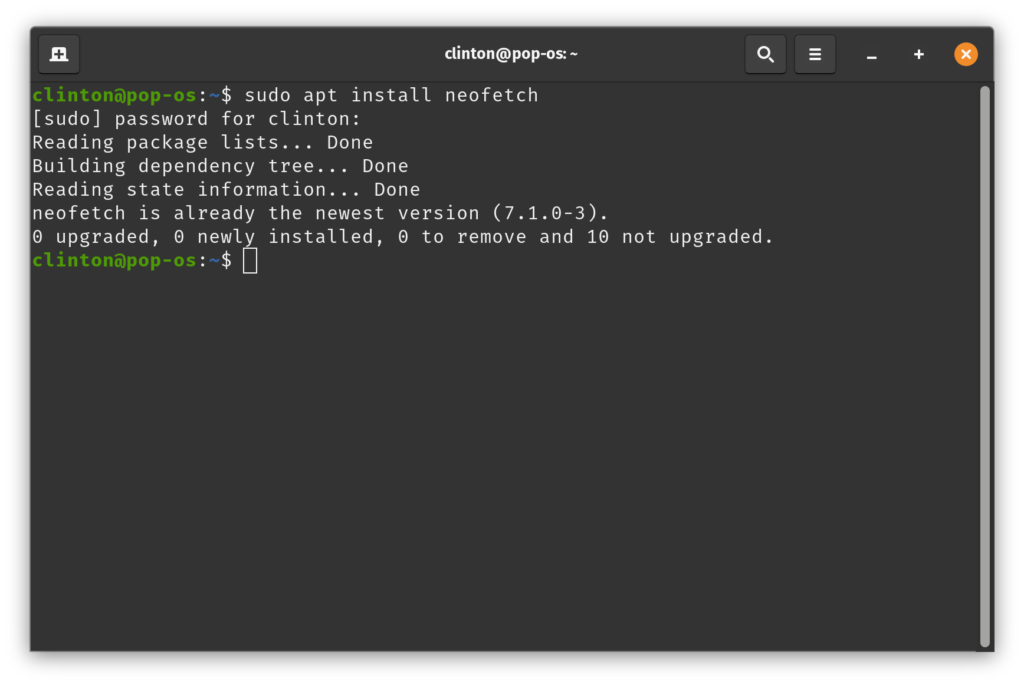 You will need to authenticate with your password and this should install Neofetch on your computer. Now, simply run the tool by typing in neofetch in the terminal and this should pull up all your key system details.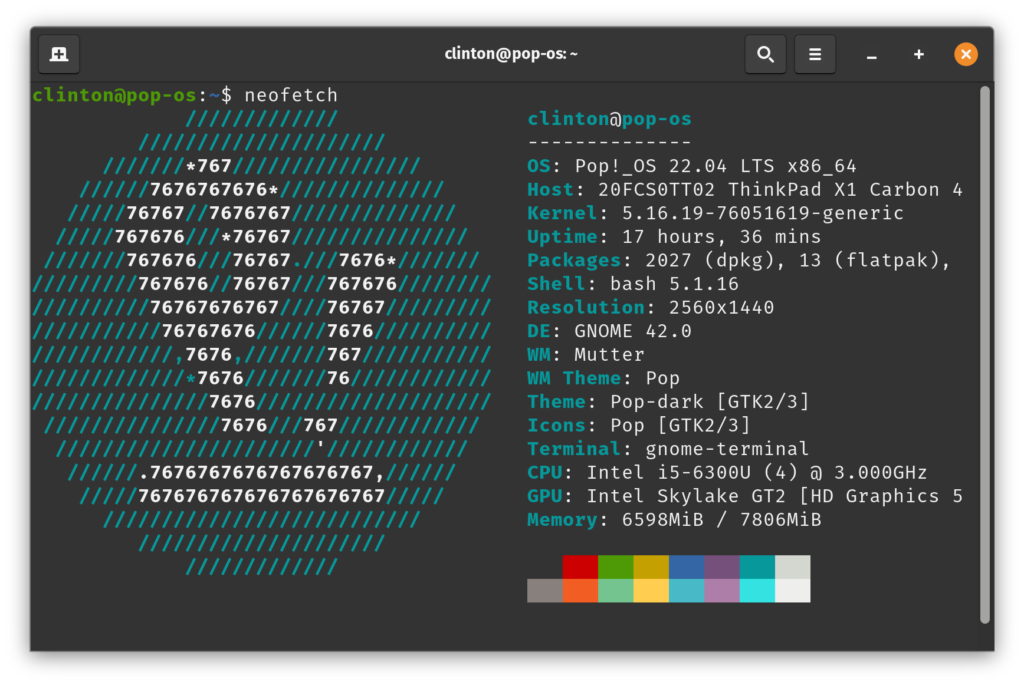 ---
Read More:
Advertisement - Continue reading below
---
About this PC
The next method is actually baked right into most operating systems. You can go to Settings and select the About page. This should pull up the details of your operating system along with the specifications for your computer.
On Pop OS and Ubuntu along with its derivatives, simply open the Settings app and select the About option on the bottom left corner of the page.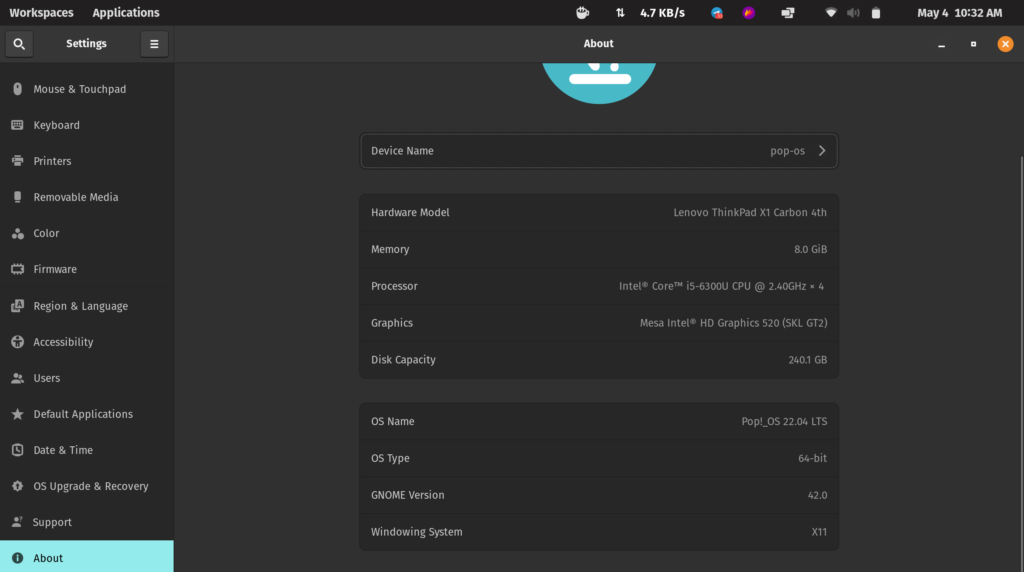 This will pull up your OS version along with details about your hardware including your OEM, the device model number, available RAM, CPU, GPU, available storage, and so on. This is important info for many purposes so keep this in mind.