The iPhone 14 is officially here! Apple has confirmed that they won't be including physical SIM trays with their newest phones in the US. Instead, customers will have to use new eSIM technology with the iPhone 14 supporting two eSIMs simultaneously. Apple has supported eSIMs on iPhones since the iPhone XS, XS Max, and XR models. On the iPhone 13 line, Apple even allowed multiple eSIMs to be enabled at once.
eSIMs are the next evolution in cellular technology, and many carriers already use them. They allow you to activate a cellular plan from your carrier without using a physical SIM card. The eSIM has been around for a while, but manufacturers have recently started using it in their phones. The first phone with an eSIM was the Google Pixel 2, launched in 2017.
Advertisement - Continue reading below
eSIMs have some advantages over physical SIM cards:
They don't take up space inside your device as traditional SIM cards do
eSIMs don't require an adapter card like some other types of SIM cards do
They don't need any manual installation or configuration like some other types of SIM cards do.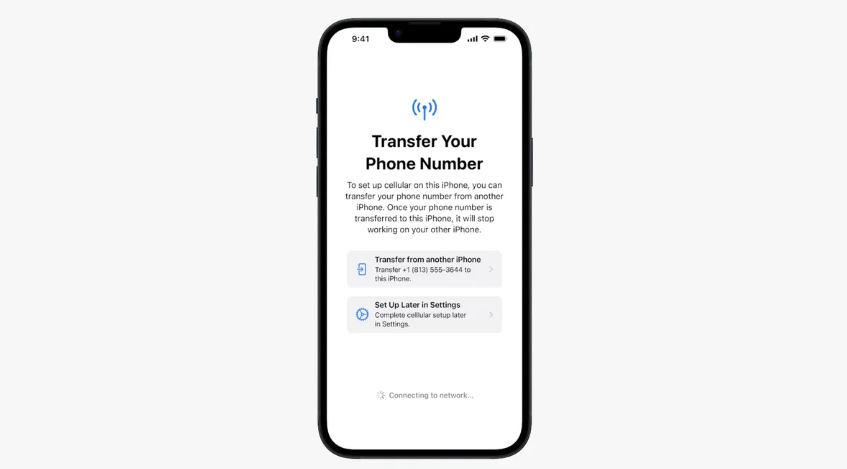 ---
Related articles:
---
The iPhone 14 models can hold between six to eight eSIMs, depending on the model, but only two can be active simultaneously. The challenge is that not all international carriers have adopted this technology; it may explain why activation has been limited to US customers.
Apple launched the iPhone 14, along with the Apple Watch Series 8, Apple Watch Ultra, Apple Watch SE, and AirPods Pro 2nd generation, at the "Far Out" event on Wednesday, September 7, 2022. All these devices will be available for preorder by September 16. The event also introduced Crash Detection, the Always On display, and Dynamic Island to iOS 16.
With major smartphone manufacturers like Apple fully adopting eSIMs, mobile carriers will likely rise to this new challenge and meet the demand for eSIMs in smart devices in the times to come. What do you think of this move? Are you excited about owning a phone with no sim card slot? Let me know in the comments section.
Feature Photo by Allison Johnson
Advertisement - Continue reading below