VLC, or VideoLAN Client, is a free, open-source media player that can play a wide variety of audio and video formats. VLC Media Player can be used to cut or trim videos, allowing you to cut a video by removing unwanted sections. I personally use this tool to create 30-second clips to share on my WhatsApp from lengthy and heavy videos.
Here's a step-by-step guide on how to get started with cutting or trimming videos with VLC. You just need VLC installed on your machine and this method works regardless of the machine. It applies to both Macs and Windows.
Advertisement - Continue reading below
---
Related: Top 5 Video Editing Apps for Android Smartphones and Tablets
---
Start the App: Open the video you want to cut with VLC Media Player.
Find Advanced Controls: Advanced Controls can be accessed by selecting "View" from the menu. The "Record" button, among other controls, will be displayed by this. The Record button is the red one.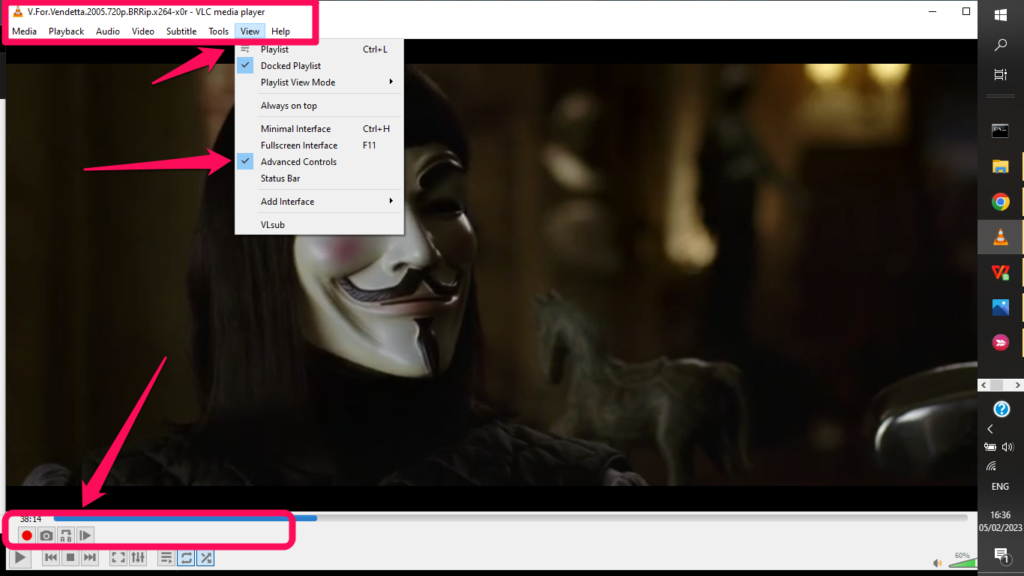 Choose a Start Point: Keep playing the video until you get to the point where you want to cut or trim. To begin recording, select the "Record" button option as highlighted. If the video is paused, start playing it. after hitting the Record button.
Set the Finish Line: You can keep playing the video until you get to the point where you want to stop cutting. To stop recording, click the "Record" button once more.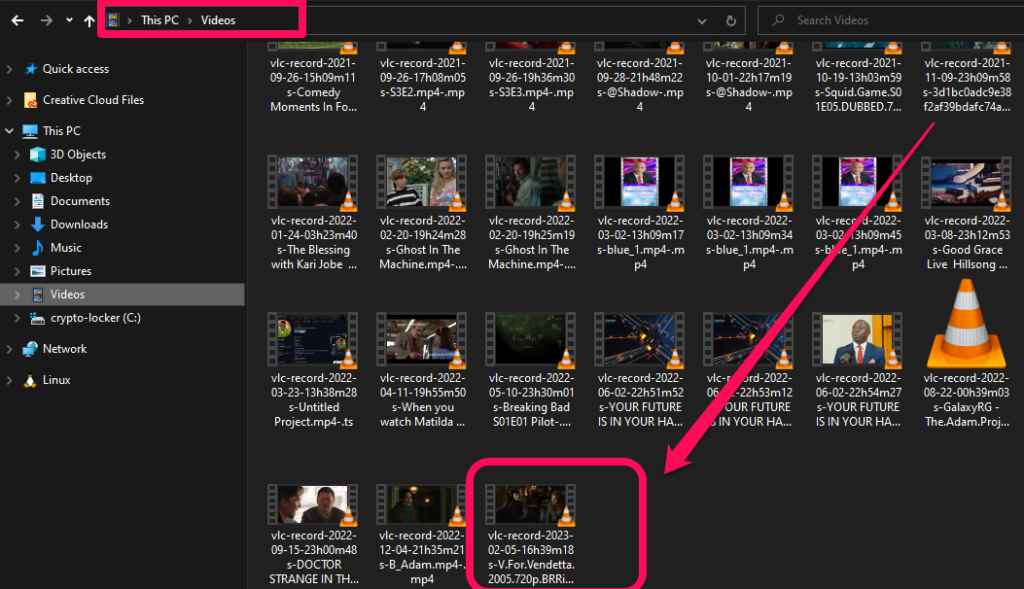 File Saving: The cut video will now be automatically saved as a brand-new file in the Videos directory. Now you can play or edit the cut video however you like.
That's it: If you want manual timings; select Ctrl + R (Windows) or Command + R (Macs). This will open up a dialog box that you can use to manually set the above points (timings).
---
Read More: Top 5 VLC Media Player Alternatives
---
There are several reasons why someone might want to trim a video:
Getting Rid of Unwanted Content: You can make a video shorter and more focused by trimming out any unwanted content, like advertisements, the introduction, or the credits.
Using Social Media to Share: Social media platforms like Instagram and TikTok frequently impose time constraints on video content, necessitating users to trim longer videos in order to meet these requirements.
Enhancing the Quality of Video: By removing any parts that are uninteresting, irrelevant, or distracting, trimming a video can also help improve its overall quality, making it more engaging and enjoyable to watch.
Making Collections: You can make compilations of your favorite moments by trimming videos, whether it's a montage of your favorite memories or a highlight reel of your favorite sports team.
Reduce Storage Needs: Because it reduces the size of the video file, trimming it can also help you save space on your device by making it easier to store and share.
Conclusion
A portion of a video can be cut using the method above; however, VLC does not offer advanced editing features like adding transitions, music, or effects. You may need to use separate video editing software for more advanced editing.
VLC Media Player is an excellent choice for basic video trimming tasks due to its straightforward and simple video-cutting process. Do let us know what you think of this extremely easy way of creating small clips out of lengthy videos in the comment section below.
Advertisement - Continue reading below