I love using VLC as my primary media player. That's because it's packed with a lot of features that other media players don't have. VLC media player essentially plays media stored on the hard drive of your computer. But you can also stream and play media from a Personal Media Server located on the same network as VLC.
I use Plex Media Server(PMS) to organize my personal media which I tend to stream over the local network to my Smart TV, Smartphone, and computer. This typically involves installing the Plex App on these respective devices. However, I have been having issues with the Plex App on my Mac. So instead, I decided to use my old-time favorite – VLC.
Advertisement - Continue reading below
Understanding DLNA and UPnP
To use VLC with Plex, you need to enable DLNA (Digital Living Network Alliance) on your Plex Server. DLNA is a protocol that allows devices such as TVs, gaming consoles, and media players to share media over a network. DLNA works along with another standard called UPnP or Universal Plug and Play. UPnP is a set of protocols used for device discovery, communication, and control. UPnP allows devices to automatically discover and connect to each other, without the need for manual configuration.
In short, DLNA is focused on media sharing, while UPnP is focused on device discovery and communication.
Related posts:
On the Plex Media Server, you'll enable DLNA, but on VLC, you'll need to access the Plex server media through UPnP.
Setting Up VLC to Work with Plex
So let's start by turning on DLNA on the Plex Server. It used to be enabled by default, but that was no longer the case the last time I checked.
Related post: Plex Media Server: Your Ultimate Guide to organizing and watching your personal Media
Advertisement - Continue reading below
Assuming you have already set up the Plex Server, access the admin interface from your web browser and click on Settings. Then on the left-side panel, click on DLNA and check the box that says "Enable the DLNA server". You might need to restart your Plex Server after this.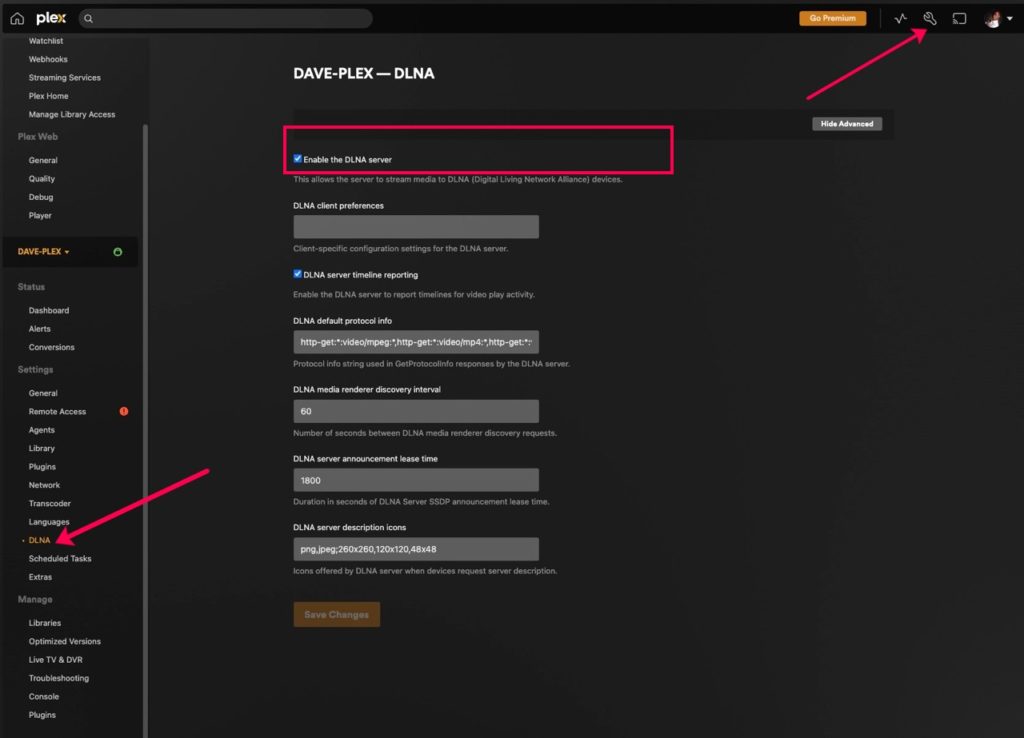 Alright, with DLNA enabled on your Plex server, now the VLC media player should be able to detect it.
Go to View > Playlist [CTRL + L].
On the VLC left-side panel, click on Universal Plug'n'Play(UPnP) under Local Network. If the computer your VLC is running on is on the same network as your Plex server, then you should see your Plex Server appear on the content panel as you can see mine shows "Plex Media Server: DAVE-PLEX".
Click on your Plex Server. It should show your media categories under Movies, Music, TV Shows. Keep clicking on categories and it will keep collapsing the tabs until you can view your desired artist or Movie.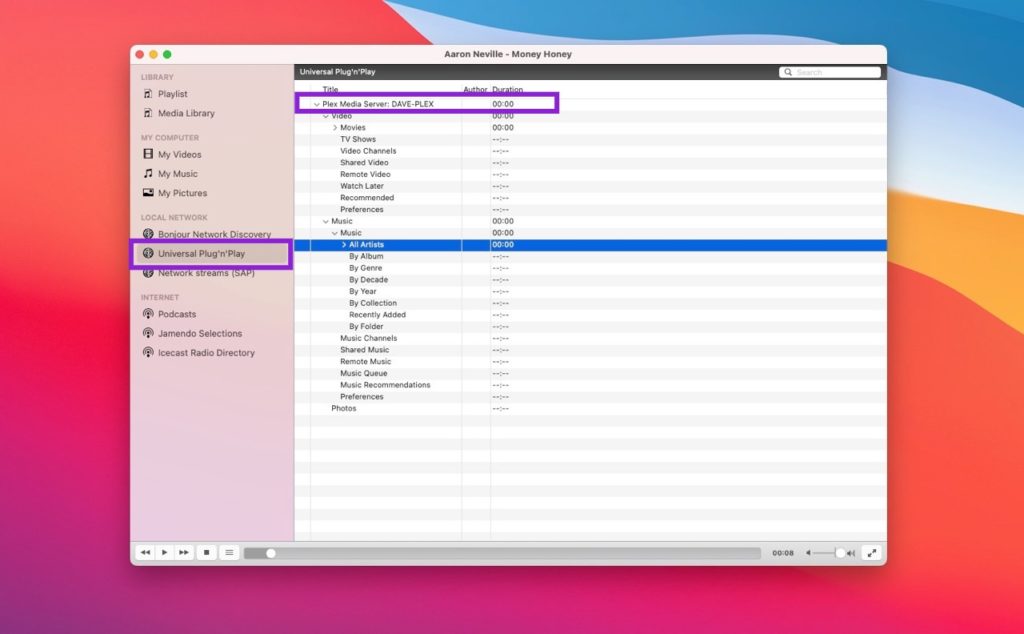 Now that you have configured VLC to work with Plex, you can enjoy your media library with VLC's advanced features.