On 18th July 2023, the highly anticipated online launch event of "Buy Me Juice" took place, marking a significant milestone in the creative industry. Buy Me Juice is a trailblazing platform designed to empower artists, musicians, and creators, redefining the way they connect with their fans and monetize their talent.
Just like the popular platform Patreon, the primary goal of Buy Me Juice is to revolutionize fan engagement and income generation for artists. The platform has been meticulously crafted to provide seamless tools and unparalleled opportunities for artists to thrive in their artistic endeavors.
Advertisement - Continue reading below
What is Buy Me Juice
Buy Me Juice is a platform that provides a way for content creators, artists, musicians, writers, and other creative individuals to earn income directly from their fans and supporters in Uganda. Once you create an account, users of the platform can copy a personalized payment link and share it with their fans or online making it easy for the fans to tip or make payments for their services.
All the fans have to do is put the amount they are paying and their mobile money number to tip their favorite artist.
How does It work
Artists, musicians, and creators are encouraged to join the platform and be among the first to explore the platform's revolutionary capabilities.
To join Buy Me Juice, you need to create an account online at https://buymejuice.co/ and verify your phone number.
Complete the onboarding questions about your profession and access the dashboard.
Copy your customized payment link to share with your fans.
Choose to withdraw your earnings to your mobile money account, with money delivered within 2 hours.
---
READ ALSO: 9 Platforms to Get Quick Collateral Free Loans in Uganda
---
Buy Me Juice Features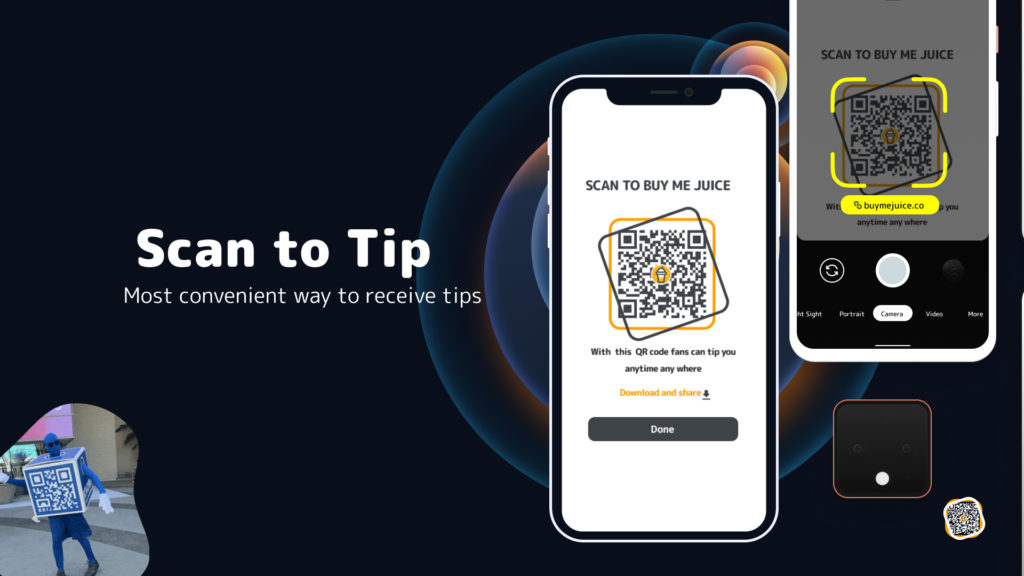 One of the platform's cutting-edge features is the use of QR codes, making it effortless for fans to connect with their favorite artists. Additionally, the platform incorporates payment links for streamlined transactions, ensuring a smooth and efficient payment process. Artists will also benefit from real-time tip tracking, allowing them to gauge their success and receive valuable insights.
Solomon Kitumba, the Team Lead for Buy Me Juice, stated,
Advertisement - Continue reading below
"We believe that every artist deserves a platform that empowers their journey and rewards their talent. Buy Me Juice is our answer to this need." The online launch event will serve as the gateway to a new era of creativity, enabling artists to connect, inspire, and monetize their craft like never before.
The platform has already captured significant attention from the creative community, with early adopters praising its user-friendly interface and powerful features. The platform's mission to foster creative brilliance and provide a sustainable income stream resonates with artists worldwide.
Don't miss out on Buy Me Juice, the platform that empowers artists and transforms the way they engage with their fans, and monetizes their talent. Check it out and let us know in the comment section your experience using it.