If you own a Xiaomi Mi Box S, you might have noticed a new update notification on your device. The Xiaomi Mi Box S is finally rolling out the long-awaited Android TV 12, having skipped a few generations from Android TV 9. Android TV 12 is the latest version of Google's operating system for smart TVs and streaming devices. It introduces a new user interface, improved performance, and enhanced privacy features. At least on paper.
The Mi Box S 4K's new update does not bring any major changes to the device even though it is 838MB in size. Labeled as update-oneday_s_4467-user, the update process should take about five minutes to install after downloading. You will need a stable internet connection and some patience to complete the process. Once the update is done, you will see the new home screen that looks similar to Google TV, but with some differences.
Advertisement - Continue reading below
We believe that depending on your region, the Android TV interface which now resembles Google TV will be missing some tabs on the home screen. Some users have the Discover tab, and content previews, while others don't. Some users still have the old Android TV 9 user interfaces besides.
What's new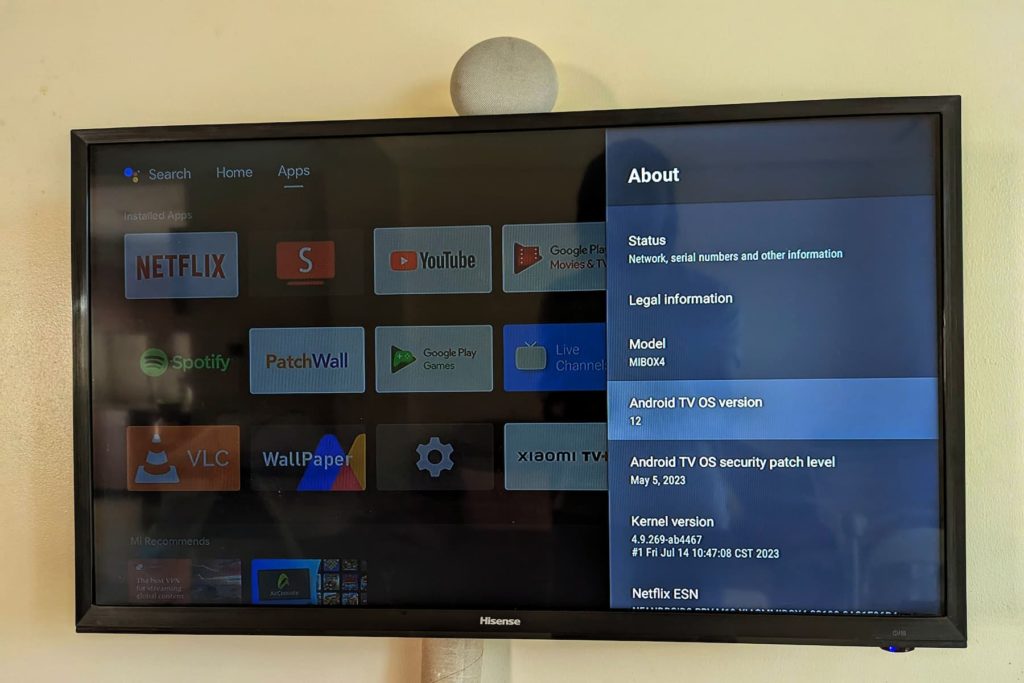 The home screen now has a dedicated Apps tab, where you can easily access, uninstall, or modify your apps. You can also clear cache, disable, or force stop apps from the app info menu. This is a convenient feature that saves you from going to the settings menu every time you want to manage your apps. We also noticed that in the WiFi settings, you can connect a device via a QR code.
Another change that comes with the update is the addition of three new apps: Xiaomi TV+, Settings icons in apps, and Wallpaper. Xiaomi TV+ is a streaming service that offers live TV channels and on-demand content. However, it is only available in India and some other regions, so you might need a VPN to access it.
Wallpaper is an app that lets you change the background image of your home screen. The Settings icon in apps simply takes you to the settings panel. This addition is rather confusing, because there already is a settings gear icon prominently displayed on the top right on the home screen.
Apart from these changes, there is not much else to report about the Android TV 12 update for the Mi Box S. The settings menu looks the same as before, and there are no new features or enhancements to speak of.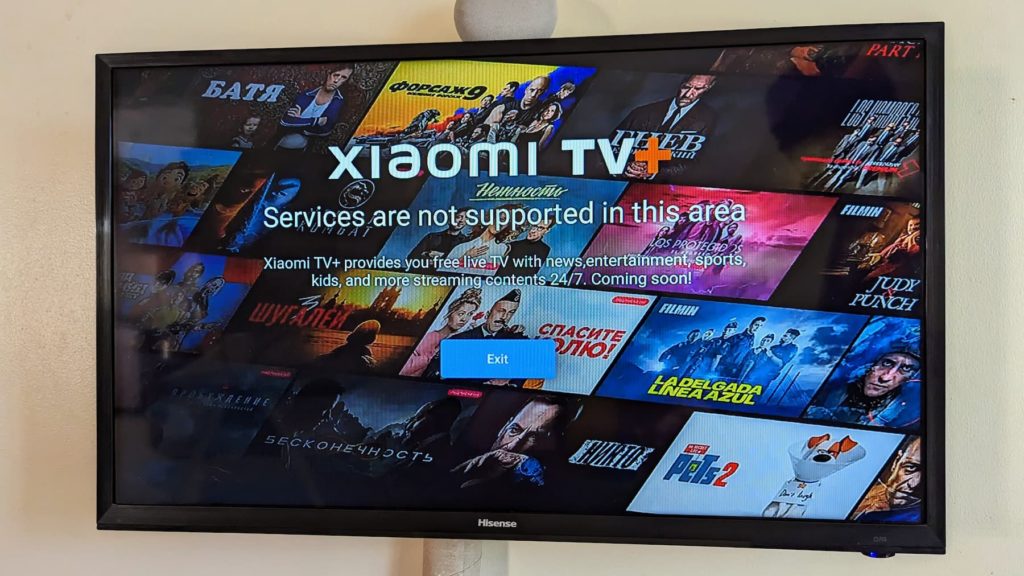 Beware of bugs
The update has caused some problems for the users, some of which are mentioned below;
Advertisement - Continue reading below
Slow Bluetooth remote connectivity
Non-functional Android TV remote with a blank interface
No screenshot option when long pressing the power button
Missing S/PDIF optical option
Automatic Android TV restarts
The video and app icons are not scaling to fit.
I also experience a sound issue that requires me to restart my Mi Box several before I can hear anything. Whenever I boot up my Mi Box S, the sound just doesn't work on any app for some reason. Overall, the Android TV 12 update seems to be a mixed bag, with some users experiencing significant bugs and others not having any major issues.
---
Read more:
---
Conclusion
The Xiaomi Mi Box S is a streaming device that can play 4K content and supports Google Assistant and Chromecast. This popular streaming device was launched in 2018 with Android TV 8.1 and last received a major update to Android TV 9 in 2020. The device's interface has looked rather dated, ever since the launch of Chromecast with Google TV. For this reason, this revamp of the user interface is a welcome change.
However, the Android TV 12 update for the Xiaomi Mi Box S is a disappointing one that does not bring any significant improvements or benefits to the device. Apart from the user interface, it seems that Xiaomi only updated the operating system version number from 9 to 12 without any substantial changes to speak of. Some users might even prefer to stick with the previous Android TV 9 version, which had a more familiar and stable user interface.