In my line of work, I find myself with a bunch of wearables at my disposal from fitness trackers to smartwatches and a few in between but over the past couple of weeks, my go-to has been the Xiaomi Smart Band 8.
It's been two months since I got my hands on the Xiaomi Smart Band 8, the latest iteration of the popular fitness tracker series. In this blog post, I want to share my experience with this device and why I think it's the best one yet.
Advertisement - Continue reading below
---
Related:
---
The Xiaomi Smart Band 8 was unveiled in China back in April but it was not until September when the global version was released. I wasn't patient in the months between so I got the Chinese model. Luckily, through tinkering and hours of crossed fingers, I was able to convert my Chinese version to the Global firmware.
Not just a fitness tracker for your wrist
First of all, I appreciate the new modes that the Mi Band 8 supports, or Running modes as they call it. There are three of them: Necklace mode, Pebble mode, and wristband mode. Necklace mode allows you to wear the device as a pendant, which is great for when you don't want to have something on your wrist.
Wristband mode is the standard way of wearing it, and Pebble Mode allows you to mount the tracker to your shoe. Of course, these need additional equipment to mount properly.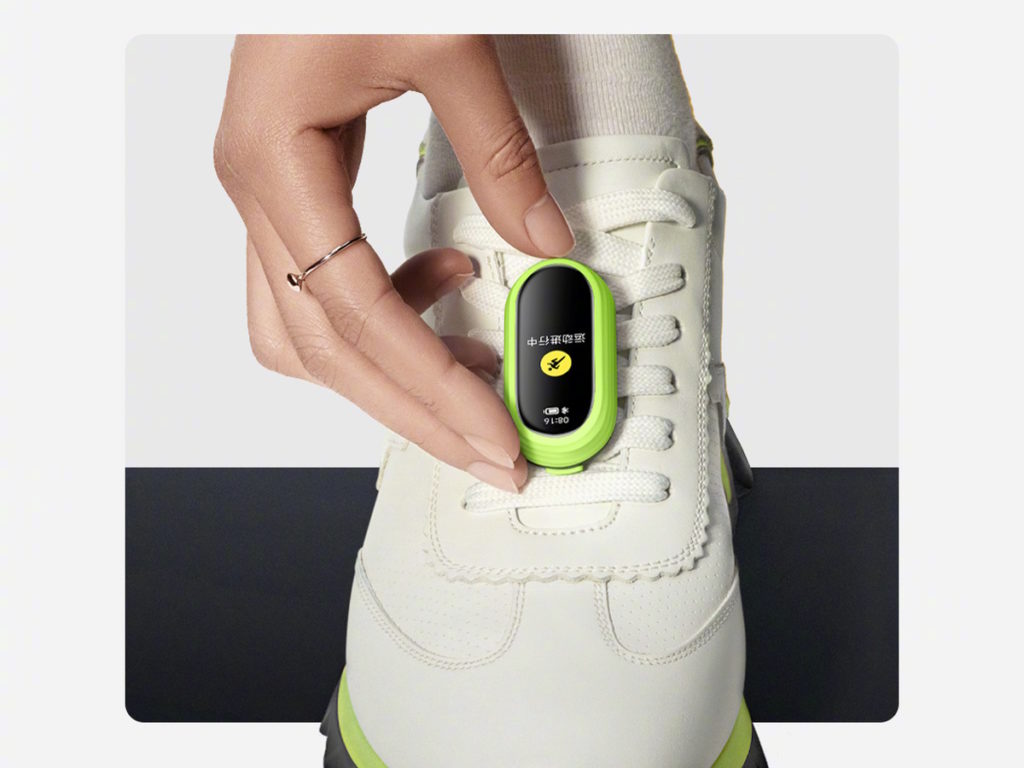 60Hz Makes for a Smooth Experience
The Mi Band 8 also has a 60Hz AMOLED screen, which makes the interface very smooth and responsive. This should be standard in fitness trackers and watches as it makes usage a whole lot smoother.
The colors are vibrant and the brightness is auto-adjustable with the help of a built-in ambient light sensor. This is such a useful addition as it eliminates the need to squint in bright light, trying to bump up the brightness from the dimmest setting you had it on the previous night so you don't singe your eyeballs.
Advertisement - Continue reading below
However, the screen size is still quite small as has been the case with all Mi Bands in the past, which limits the amount of information you can see. Sometimes I wish it was bigger, especially when I'm using the music control or the weather app. But I guess that's why the Xiaomi Smart Band 8 Pro exists, right?
Always-on Display for the Win
See, I skipped the Xiaomi Smart Band 7 because I did get the Mi Band 6 and the upgrade wasn't justifiable. The Band 7 did support AoD but it is the first time I am owning a Mi Band with AoD feature and I love it.
Always-on display (AoD) supported on this one means that the screen never turns off completely, but shows a minimal clock face that tells you the time and date. This is perfect for me, because I hate having to raise my wrist or tap the screen to see the time as that doesn't always work. A watch should always tell me the time, not just when I ask it to. The AoD also doesn't drain the battery too much, which brings me to another point.
Battery Life
The battery life of the Mi Band 8 is stellar. It can last up to 14 days on a single charge, depending on your usage and settings. I usually charge it once every 10 days or so, which is very convenient. The charging process is also easy and fast, thanks to fast charging via the magnetic charger that snaps onto the back of the device.
You can use the charging cable from older Mi Band models, those should work fine. My happy coincidence is when I found out that the Oraimo Watch 3 Pro charging cable also works with the Smart Band 8, with an even stronger and reassuring magnetic snap that just makes my day. So yeah!. One less cable to carry around.
Same Familiar Small Footprint
The overall footprint of the Mi Band 8 on my wrist is minimal enough. It's not too bulky or heavy, and it doesn't get in the way of my daily activities. The strap is comfortable and adjustable, but I think I need some aftermarket straps to spice up the look. The original strap is a bit plain and boring for my taste.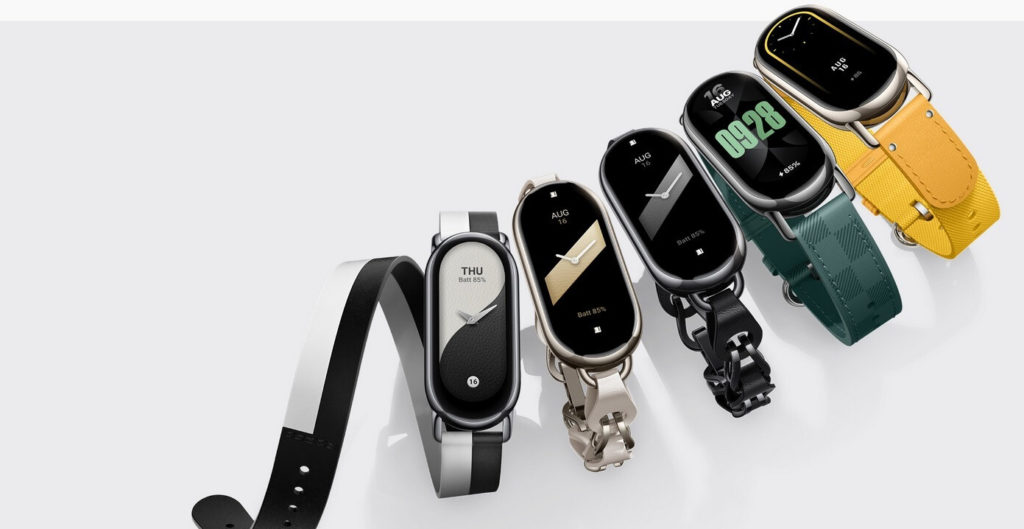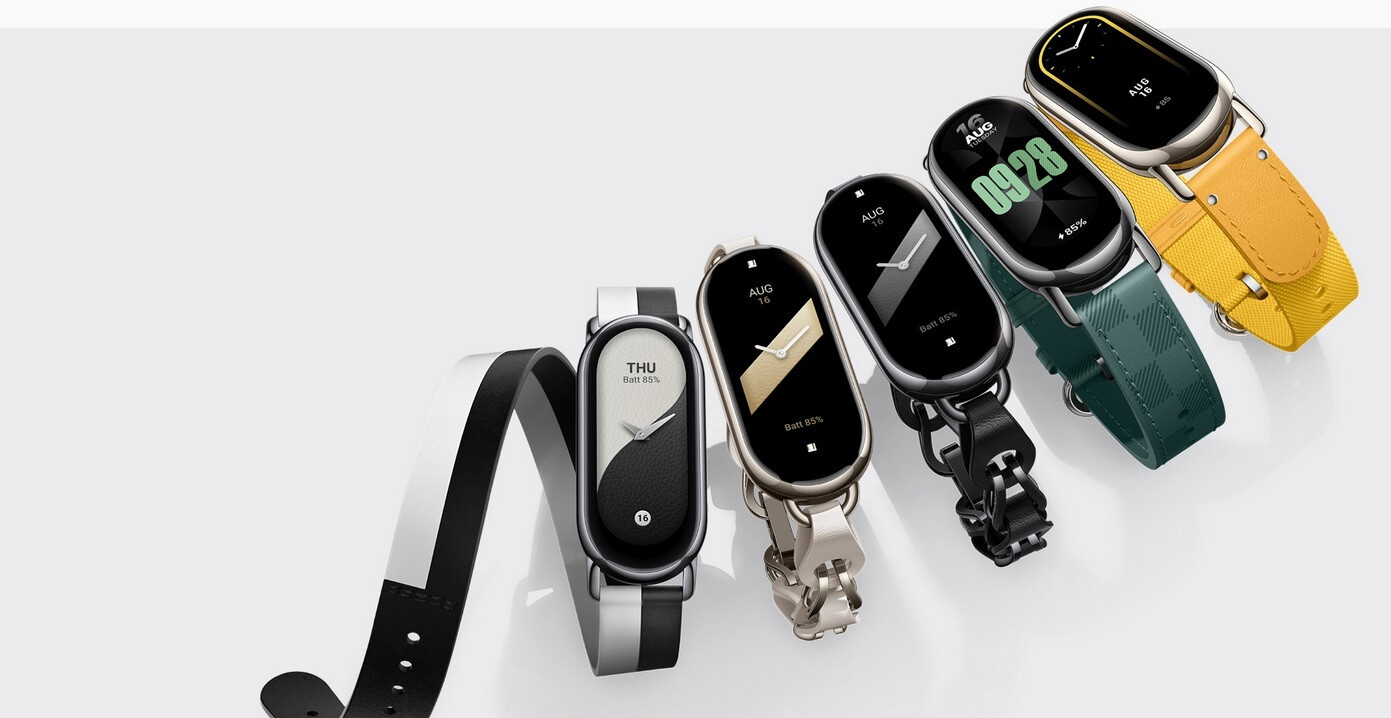 Sync DND
Here's one that Apple fanboys are going to scoff at. See, the computer on your wrist should be an extension of the computer in your pocket. You should be able to glance at the notifications on your wrist to decide whether you need to reach for your phone from your pocket, The basic premise of the wearable, is we all get it.
Advertisement - Continue reading below
But then you should also be able to perform simple tasks on your wrist that allow you to not have to reach for your phone. Quick replies are a key part of the experience. We know that. On Band 8, you can switch your band to Do-not-Disturb and that puts your phone in DnD as well. You can also toggle the ringer on your phone from the fitness tracker.
From a fitness tracker that costs less than $50!! One that will last you a whole week, and then some on a single charge!! Not a smartwatch that will run you $300!! Needless to say, I love this feature.
Vibration Feels Cheap and Rattly
The only thing that I don't like about the Mi Band 8 is the vibration motor. It feels cheap and rowdy, and even in the softest setting, it still rattles and sounds like it's not properly installed inside its casing.
This is so bad I had to turn off the vibration for the most part and only have it on when I am going to be outdoors. I wish it was stronger but more satisfying.
Conclusion
Overall, I think the Xiaomi Smart Band 8 is a great fitness tracker that offers a lot of features and functionality for a reasonable price. It's not perfect, but it's close enough for me. Of all the wearables at my disposal, the little Xiaomi is my favorite.
I will also be diving into what I like about the Huawei Band 8 so stay tuned for that because it too packs quite the featureset.
If you're looking for a reliable and versatile device that can help you monitor your health and fitness, I highly recommend the Xiaomi Smart Band 8.
Advertisement - Continue reading below