Owned, hosted and produced by the Consumer Technology Association (CTA), the Consumer Electronics Show (CES) is the biggest tech event in the world which hundreds of thousands of tech consumers and enthusiasts all around the world look forward to. The 2019 edition of the event is just around the corner and this article aims to provide a sneak peek of what to expect at the showcase; when the event will take place; the kind of tech, gadgets, and electronics to anticipate; as well as any other detail there is to know about the event.
CES 2019: When (and what) is this event?
Simply put, CES (established in 1967) is a tech event where the biggest (and small) tech companies in the world (except Apple) reveal the next generation of products it has lined up for release later in the year. CES events usually take place in the first month of every year at Las Vegas. This year's edition will likewise be held in Las Vegas at 11 venues between January 8 and January 11, 2019. The event will see Las Vegas host more than 180,000 tech lovers, over 6,500 media personnel, and about 5,000 companies showcasing next-gen products and technologies to the world.
Advertisement - Continue reading below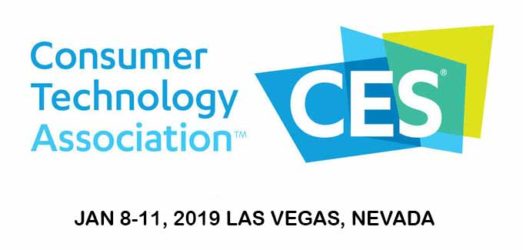 Before the show floors officially open on the 8th of January though, there will be a 2-day pre-event media conference scheduled for Sunday, January 6 and Monday, January 7, 2019. The two-day pre-CES conference is exclusively opened for registered media personnel to give product news forehand before the event officially commences.
What to expect?
Just like previous editions of the event, expect to see new products and tech as well as improvements upon the old ones ranging from smartphones, laptops, AR, VR, drones, wearables, cars, smart home and assistants, TVs, network technology etc. Summarily, with a total of 24 product categories, expect everything!
We'd, however, highlight some of the major categories at the event and give a peek of what to expect to see from certain manufacturers and companies.
Starting with…
Smartphones
If you are expectant of any major flagship smartphone launch from any of the top OEMs, you might be disappointed. This is because many of these manufacturers prefer to individually host the launch event for their flagships. However, expect to see major companies give details about what their next flagship smartphone may look like.
Advertisement - Continue reading below
That said, some OEMs will unveil their next piece of tech at the event. Royole Corporation, for example, will showcase the Royole FlexPai (the world's first foldable smartphone) at the CES 2019. We also have reasons to believe that LG plans to unveil its foldable smartphone concept at the CES 2019.
 

I can't speak for Samsung…

…but I do know that LG plans to unveil a foldable phone at its 2019 CES keynote.

— Evan Blass (@evleaks) October 31, 2018

In addition, with so many buzz surrounding the 5G network technology as well as its readiness and availability, we expect to see a couple of OEMs showcase some 5G-ready smartphones… or at least showcase prototypes and give more concrete details about their availability.
Smart Home Gadgets and Virtual Assistant
AS you know, Google (with Google Assistant) and Amazon (with Alexa) are two leading names in the smart virtual assistant industry. Also, it is no news that both companies are actively battling to be the operating system of the average tech user's home and as such, you should expect to see a slew of gadgets powered by both assistants from both companies and their partners.
TVs and Monitors
TVs are some of the best techs to look at for at CES events and this year's edition will be no different. The highlight of TVs to be showcased at the CES 2019 is expected to revolve around 8K. 8K Smart TVs made their debut at last year's CES event after which a few manufacturers like Samsung, LG and Sony have subsequently produced 8K TVs. We expect manufacturers to unveil more powerful (and hopefully less-expensive) 8K TVs with more refined AI integration.
Advertisement - Continue reading below
Samsung is expected to unveil its newly announced "Space Monitor" (see embedded video below) alongside two curved display, one of which is specially built for gaming. LG is also believed to have two OLED TVs which will use its new advanced processors, machine learning, as well as Google Assistant and Alexa (combined) to provide a whole redefined user experience on its TVs.
Rumour also has it that Samsung TVs that would be showcased will have both Google Assistant and the company's native Bixby Assistant incorporated into them, allowing users pick which virtual assistant they'd love to power their smart TVs.
In other news, Hisense will reportedly demonstrate why Laser TV technology trumps OLED and is the future of TV viewing as it unveils a 100-inch Dual Colour Laser TV at the CES 2019 event.
Laptops
Laptops and laptop components are things to look out for at the event as there are exciting pre-CES news about laptop products. Intel could showcase a prototype of its foldable dual-screen Copper Habor laptop with an OLED display.  The Intel Copper Habor will reportedly be able to be used as a full touchscreen monitor and fold into a book-like notebook with the bottom-half portion of the display forming the keyboard and touchpad.
Renowned semiconductor company, AMD is also prepared to unveil its 3rd-generation Ryzen processors at the CES 2019. The company will reportedly showcase three entry-level Ryzen 3 (3300, 3300X, and 3300G), three mid-range Ryzen 5 (36000, 3600X, and 3600G) processors, and two Ryzen 7 (3700 and 3700X) processors.
Back to Intel, the company will be looking to win over its rival, AMD, as reports have it that Intel may showcase the Comet Lake, a 10-core 20-thread CPU that's been in the works for a while.
Smart Accessories
From Qualcomm, in conjunction with its partner brands, users should expect to see Alexa-powered headphones. Perhaps smart headphones and headsets are about to be the new rave.
We could, therefore, see the 'smart' (ie. voice-controlled) focus switch from wireless speakers to headphones.

Advertisement - Continue reading below
To add, smart earbuds with improved real-time person-to-person translation could also be a thing. We will, however, have to wait to see which brand showcases this at the event.
The CES 2019 is a BIG event, and as such, there will be a deluge of products, innovations and new technologies in their thousands that it could be easy to miss out on a good number of them. Stay glued to Dignited though — we'd keep you updated on the best ground-breaking announcements and products as they are unveiled.