It's only January 25th, yet the smartphone world is bursting with innovations most of us didn't see coming. I'm wondering what will happen when 2019 is finally in full swing. Not so long ago did we digest the fact that Meizu Zero holds the position as the world's first holeless smartphone. Now, another holeless smartphone is before us in the name of Vivo Apex 2019.
Vivo Apex 2019 could have been announced as the world's first smartphone without USB ports, SIM slot, speaker cut-out, and volume buttons but Meizu Zero was published hours earlier. Before Meizu Zero's announcement, Vivo had set a date for its Apex concept in a promo.
Advertisement - Continue reading below
First and second positions asides, Vivo Apex 2019 is the stuff of legends. It goes beyond just the lack of holes and buttons and extends to the availability of an all-screen fingerprint sensor, 5G, MagPort and body sound casting technology.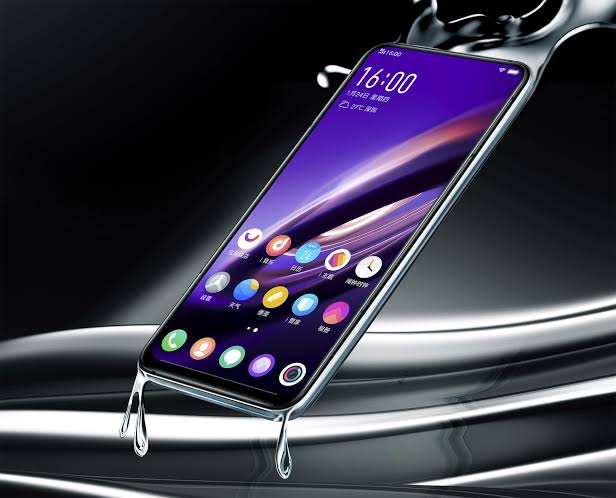 First off, the Apex is adorned in a seamless Super Unibody design, a design that employs curved glass and AMOLED panel of 6.39 inches. Under the bezel-less screen, the piezoelectric transducer allows the screen to vibrate in a speaker-like movement; hence, the term body sound casting. This was done since the speaker grille is absent from the device.
Still, on Apex's screen, Vivo boasts of a Full-Display fingerprint scanning. In simpler terms, it entails the smartphone can be unlocked once any part of the screen is touched. That's similar to what Samsung aims to do with the forthcoming Samsung Galaxy S10 next month.
There's no room for USB-C port on the smartphone. The logical solution is to implement wireless charging, but that's not what Vivo's presenting. Instead, a rear-mounted magnetic connector known as "MagPort" is where data transfers, as well as charging, can be done on the phone.
Fun Fact: No Vivo smartphone supports wireless charging technology.
As a substitute for buttons [volume rocker and power button], touch and pressure sensitive panels are present on the sides of the smartphone. Replacing the SIM card slot is the eSIM. Find out more about the eSIM here.
Advertisement - Continue reading below
Qualcomm Snapdragon 855, the freshest kid off the block, is described as what powers the Apex phone. As a result of this chip's X50 modem, 5G technology is supported by the smartphone.
Moving on, 12GB RAM is the memory compartment that tags with the flagship SoC. Its ROM counterpart is either 256GB or 512GB. Extensively, there's no memory card slot on the device.
SEE MORE: These Smartphones sport 10GB of RAM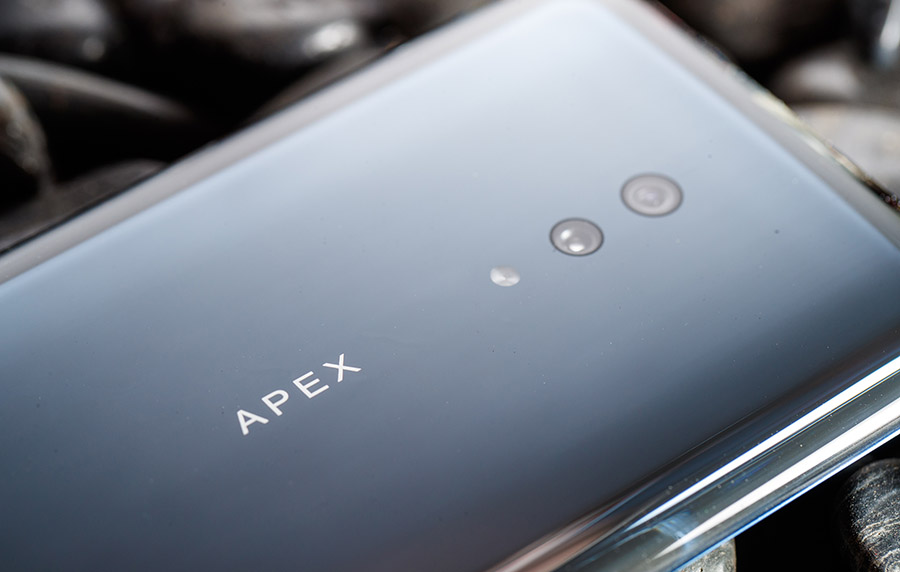 Around the back, dual cameras of 12MP and 13MP are featured together with a LED flash. Unfortunately, there's no mention of selfie camera, whether mechanical pop-up or not.
The phone is expected to be on display at the Mobile World Congress in Barcelona next month. Sadly, since it's a concept phone, there's high chance it might not ship out with the same name. A similar incident happened last year when the MWC-unveiled Apex was released later as Vivo NEX . All the same, as more details reach our desk, we'll let you know.