As one of the biggest telecommunication company in Africa, MTN is taking up a role in the social media stage with its instant messaging app – Ayoba. The new app offers a handful of features besides just messaging which makes it quite useful. You might have heard of 'Ayoba' before in relation to MTN and that is because it was formerly used in one of their media campaigns.
Like WhatsApp, you register with your number when you download the app and then you input a code that will be sent to that number for verification. Also, you get to choose the language you want from English, Pidgin (Cameroon), Francais, Cote d'Ivoire Jula, Xhosa to Zulu. Considering the app is for people in Africa only, the selection of languages available makes a lot of sense but you can still expect more later on. The interface is quite simple but it still carries a shade of yellow which is inspired by MTN's brand color, although, you can still use your own wallpaper from your phone.
Advertisement - Continue reading below
Read More: Samsung Galaxy Note 10 & Note 10+ launched with improved S-Pen
Furthermore, the app is only available for Android users but MTN says a version for iOS and other platforms is coming soon. For starters, you can send messages to contacts that are not on WhatsApp for free but the person will be seeing it as what you have below. However, MTN users can reply to the message for free without incurring any charges or even downloading the app.
There is a feature called channels on the app which is like a feed where you can get cooking tips, sport news and more depending on the channel of choice. In addition, MTN also promises end-to-end encryption to keep your data safe and ensure privacy.
Furthermore, MTN will be adding it Mobile Money service to the app and you will be able to send and receive money directly from the app in the future. All other things like sending images, documents, audio, emoji and group chat are available in the Ayoba app. However, you should be aware that you will be charged for voice calls from your airtime at your normal standard rate.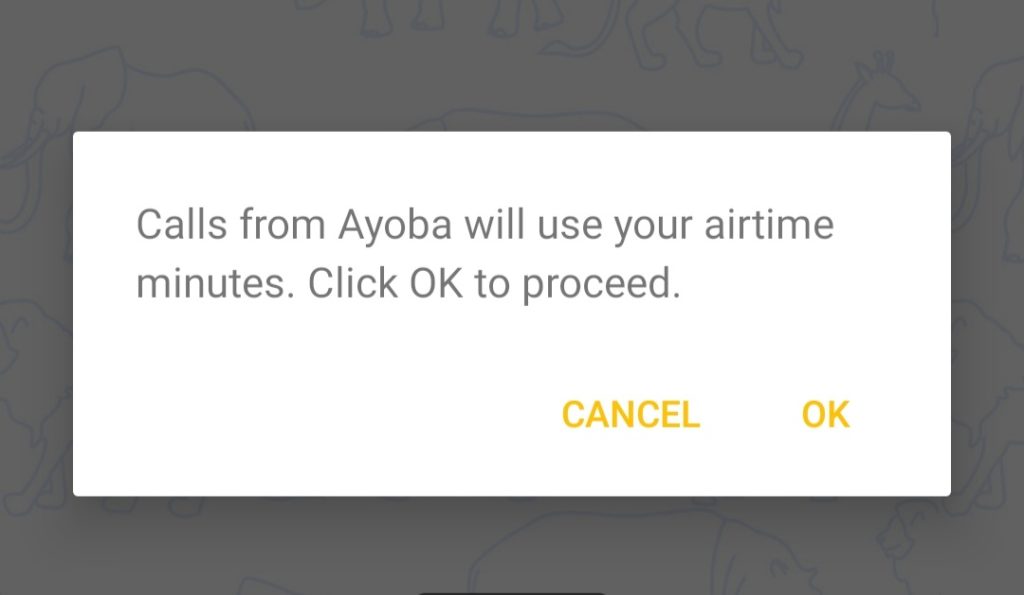 You can download the app from the Google Play Store or from Ayoba's official website.
Advertisement - Continue reading below