When the Samsung Galaxy Fold was revealed at Mobile World Congress early this year, it drew a lot of attention across the board. The Galaxy Fold is arguably the best example of why foldable is the future of smartphones. Its 7.3-inch screen is built for productivity.
Galaxy Fold has not exactly been without its fair share of drama. Despite being first released at MWC 2019, it was made available several months later, in September. This is due to defects in the initial design that had to be reworked before the final launch.
Advertisement - Continue reading below
Retailing at Ksh230,000 ($2,300), the Samsung Galaxy Fold is — at the moment– the most expensive device on their portfolio. Samsung Electronics unveiled the device for the first time in the Kenyan market on Thursday.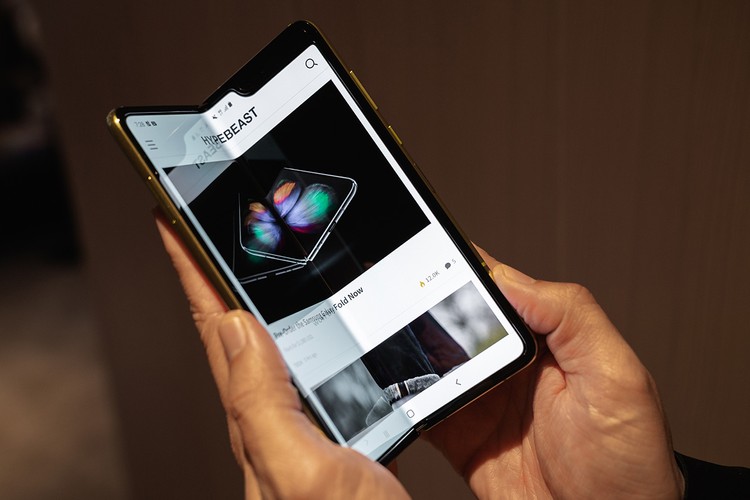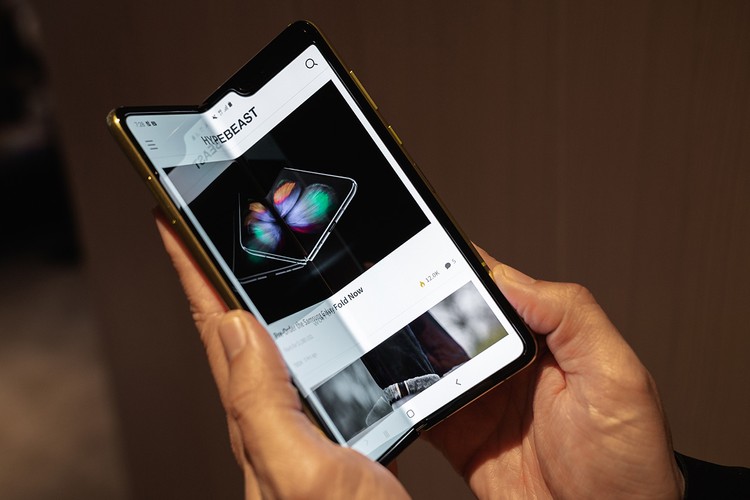 Launched in Nairobi
Speaking at the launch event in Nairobi, Charles Kimari who heads the Mobile Division and Samsung Electronics East Africa had the following to say;
"I am quite excited today because we have been able to deliver one of the most premium devices in our market and the critical part that we are looking at now is actually fulfilling the premium level of consumer,"

Charles Kimari.
"Samsung is writing the next chapter in mobile innovation history by changing what's possible in a smartphone. Galaxy Fold introduces a completely new category that unlocks new capabilities never seen before with our Infinity Flex Display." said Kimari.

Charles Kimari, Samsung Electronic East Africa, Head of Mobile Division
Read More: Samsung Galaxy Fold: The Good, The Bad, and The Ugly
The Fold is by far the most refined folding smartphone implementation we have seen yet. When folded, the Galaxy Fold more or less takes up the same length as the Galaxy S10 Plus. The thickness, however, is what's noticeable, as it's the equivalent of two phones stacked on top of each other.
Advertisement - Continue reading below
As mentioned, the Fold sports a 7.3-inch Infinity Flex Display and the 4.6-inch Super-AMOLED panel that is meant for use when the device is closed. Galaxy Fold is powered by a Qualcomm's Snapdragon 855 SoC paired with 12GB of RAM and 512GB of internal storage. Clearly, a beastly device.
Pricing and Availability
Samsung is targeting Kenya's premium market with the Fold and as a result, it won't be available in all retail stores; only a few recommended stores will have it in stock.
With the initial batch of 24 units sold out, a new batch is expected to be made available as soon as tomorrow. This is to cater for those who make their orders starting today.
The starting price is an eye-watering Ksh 230,000. Clearly not a phone for the masses.