As we grow older, there were major brands in every sphere of life we grew up relating to. It could be Peugeot that was common in the Kenyan Roads in the 1990s that fell off and was replaced by Toyota. The same happens in the tech industry and in this post, we highlight some mobile phone brands that fell off their dominant position.
1. Siemens Mobile
This German company first came into the mobile phone market in 1985 with the launch of Siemens Mobiltelefon C1. Siemens mobile was a subsidiary of Siemens AG which it sold in 2005 to BenQ, a Taiwan based company.
Advertisement - Continue reading below
Siemens's market share had fallen from 8.6% in 2000 to 5.6% in 2005, they were making losses and sales were plummeting.
2. Sagem Wireless
Based in Paris, France, Sagem produced various phone models between 1995 and 2000 that were known to be pocket-friendly. In 2009 they brought to the market the very popular Porsche design devices. Sagem was renamed to MobiWire in 2011 and became bankrupt shortly after.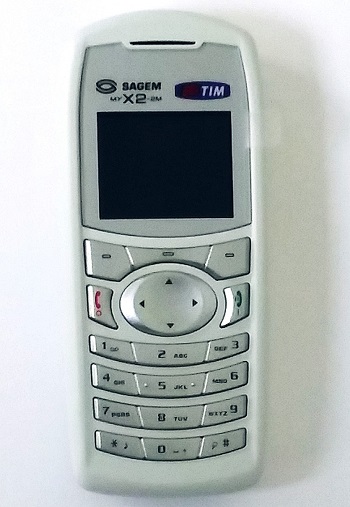 Sagem no longer produces Sagem-branded devices but now operates as an Original Design Manufacturer (ODM) — a company that manufactures & designs products that is rebranded and sold by another firm. You can learn more about how ODMs operate and how they are different from OEM in this explainer here.
3. Ericsson
In 1997 Ericsson had a huge share of the world's mobile market at approximately 40%. At this time the company was at the top with Motorola and Nokia in the production of mobile phones.
Ericsson's sales to operators halved in 2002 after a profit warning they had issued in 2001. A fire in their New Mexico Factory worsened the situation. Despite the setbacks, this Swedish giant remains afloat to date but their mobile division is defunct.
4. BlackBerry
In the early 2010s, Blackberry was synonymous with productivity and mobile security. Also, very popular for their full QWERTY keyboards, Blackberry was at its peak in 2013 with 85 Million subscribers.
Advertisement - Continue reading below
As a result of the growth of iOS and Android, BlackBerry fell off its top position. Partly as a result of this competition, BlackBerry subscribers had plummeted to 23 Million in 2016. While you might still find some BlackBerry phones in circulation, they aren't produced by BlackBerry. TCL Communications makes them.
5. Motorola
Motorola was founded in 1928 as a joint venture between 2 brothers in Illinois, USA. The company grew over the decades to sell 130 Million units of the Motorola RAZR line by 2005. As a result, this success saw Motorola rise to the second position.
The coming few years saw stiff competition from Apple's iPhone, LG, and Samsung. Motorola's market share dipped from 23% in 2006 to a mere 6% in 2009 which caused huge losses.
Motorola was sold to Nokia Siemens Networks in 2011 before Google acquired it a year later. This acquisition didn't last as Google went on to sell Motorola to Lenovo in 2014.
The business place can be very ruthless if one is not tough enough for the competition and the changing technological advancements. A brand can be one wrong decision away from oblivion. Important to note that some of these fallen giants are fighting to stay afloat.