Do you want to extend your smartphone screen to a desktop screen and use peripheral devices like Keyboard? Samsung has made this possible through the Samsung DeX feature which also lets you use a monitor, keyboard, and mouse without necessarily having a PC connected. So, what is Samsung DeX and what does it do?
In this article, we shall explore what Samsung DeX is in detail, what devices support it, what it does, and how it works. Without further ado, let's get into it.
Advertisement - Continue reading below
What is Samsung DeX?
DeX stands for 'Desktop eXperience' and that's exactly what this feature does. Samsung DeX is a feature included on some high-end Samsung handheld devices that can enable you to extend your Samsung smartphone into a desktop-like experience by connecting a keyboard, mouse, and monitor. All these peripheral devices can be connected with an HDMI adapter and you can access all your mobile apps on the monitor.
What Phones Support Samsung DeX?
Most of the latest Samsung smartphones come with the Samsung DeX feature. It launched with the Galaxy S8 and S8 Plus and has subsequently shipped with the following devices:
Galaxy S8 Active
Note 8, Galaxy S9
Galaxy S9 Plus
Galaxy Note 9
S10 Series
Note 10 series
S20 series
Note 20 Series.
Samsung plans to roll out the feature on many more of its upcoming devices.
---
Related Article: What's new with Samsung's One UI
---
How DeX Works
Initially, to use the Samsung Dex feature, you would need a DeX docking device to connect your phone. Now, you need an HDMI adapter, a DeX cable or multi-port adapter, a display with an HDMI input, a mouse & keyboard, and a DeX capable smartphone or tablet. The mouse and keyboard you need should be preferably Bluetooth but you can as well opt to use the ones with cables and connect them to the multi-port adaptor.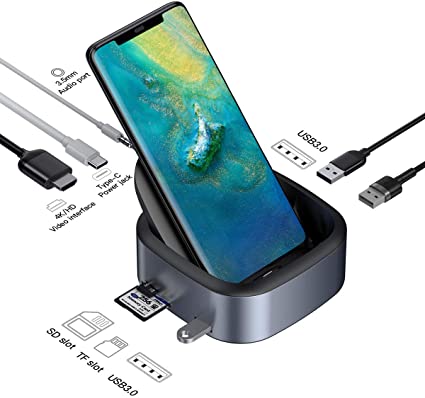 First of all, connect your mobile device to your display using the HDMI adapter, a DeX cable, or a multi-port adapter. Samsung DeX should then launch automatically, giving you access to all your mobile apps and content. Next, you need to connect your mouse and keyboard via Bluetooth. If you'd prefer, you can use a USB keyboard and mouse with a multi-port adapter.
Advertisement - Continue reading below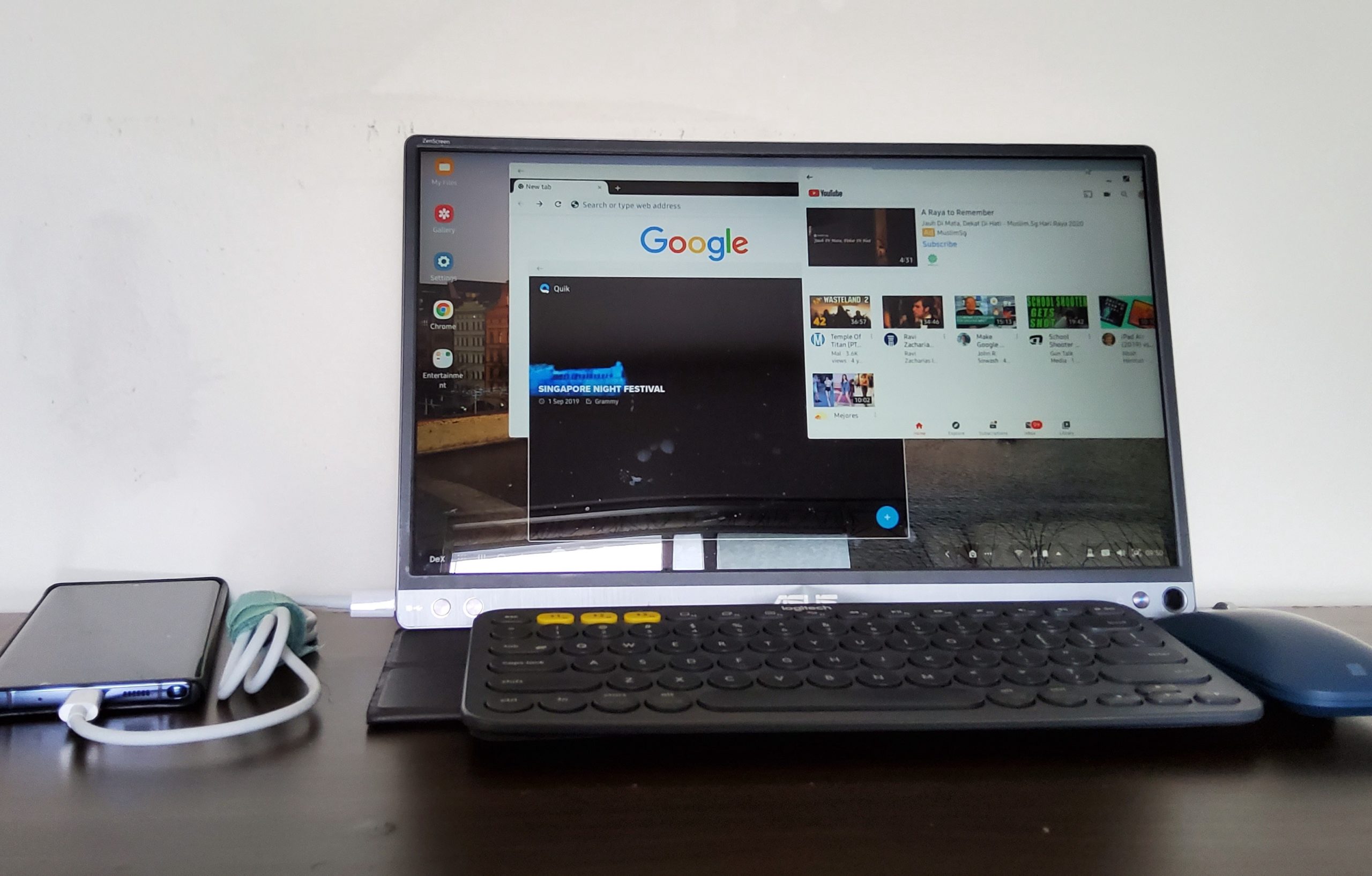 Once you've got your mouse and keyboard connected you can enjoy an intuitive desktop experience. You can use your smartphone as a touchpad by simply swiping down from the top of the screen to open the notifications panel and then taping the option to use your phone as a touchpad. Afterward, proceed to use your finger or the S-Pen for navigation.
To scroll through pages, simply swipe up or down. Tap your smartphone – which is now a touchpad – once to open apps or select something just like you would with a single left-click on a mouse. Tap with two fingers to open the options menu – similar to a right-click on a mouse. To zoom a figure/subject, simply pinch your fingers in or out.
Smartphone manufacturers are doing everything possible to enable you to use your phone more like a computer. The DeX feature is a testament to this. Does your Samsung phone have support for DeX? How do you find the experience so far? Share with us in the comments section.