Camera phones became a thing as far back as 1999 with the Kyocera Visual Phone VP-210, today it has become a deciding factor for buying a phone. Another fun fact is, the first camera on a smartphone was a selfie camera. Enough with the history lessons, let's get into inexpensive smartphones with good cameras that you can get in this present day market.
In today's world (of social media), camera quality is imperative to most smartphone users, especially in the younger generation. Not everybody can afford a flagship, this is a list of the best budget camera phone which is a nice alternative to get those nice pictures on your Instagram, Facebook, and Snapchat without spending a lot.
Advertisement - Continue reading below
---
Read More: What is Ultra-Wideband (UWB) Technology in Smartphones
---
1. Google Pixel 4a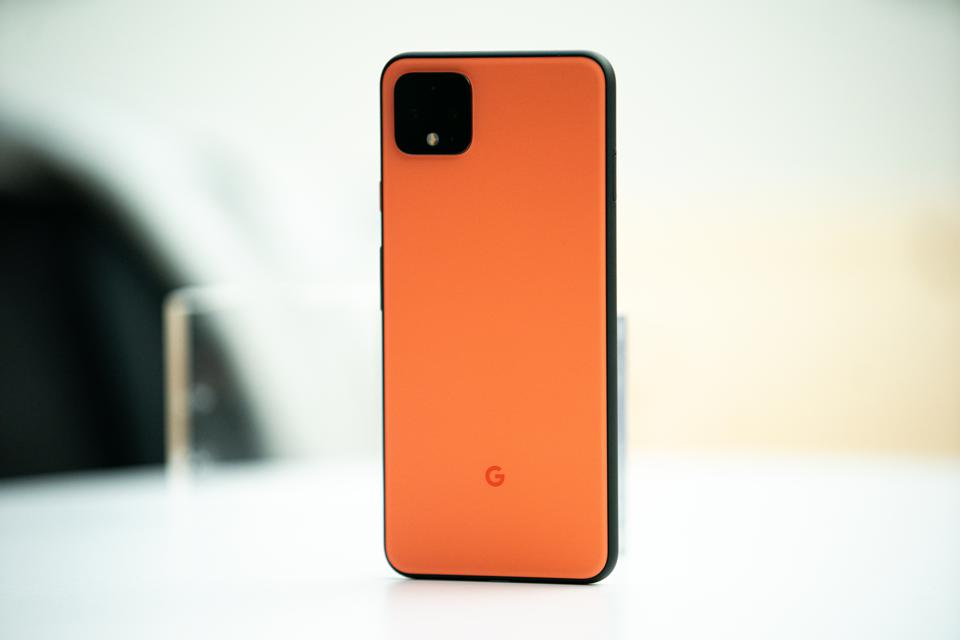 Starting on a strong foot, this smartphone is not only one of the best budget smartphone at the price but also takes up the camera dexterity from the Google Pixel 3a. The Google Pixel 4a once again shows that it is not just about megapixels with a 12.2MP rear camera that take splendid pictures with vibrant colors during the day and decent pictures in low light.
Over at the front, there is an 8MP sensor having an f/2.0 aperture and 24mm focal length. You can shoot in 4K resolution and in 1080P resolution at 60fps and 30fps.
Pixel 4a Key Specs
Processor: Qualcomm Snapdragon 730G
RAM: 6GB
Internal Storage: 128GB
Display: 5.81-inch 1080 x 2340 pixels OLED screen
Battery: Non-removable 3140mAh
OS: Android 10
Front Camera: 8MP
Rear Camera: 12.2MP
Price: see offers on Amazon.com
2. Xiaomi Mi Note 10 Lite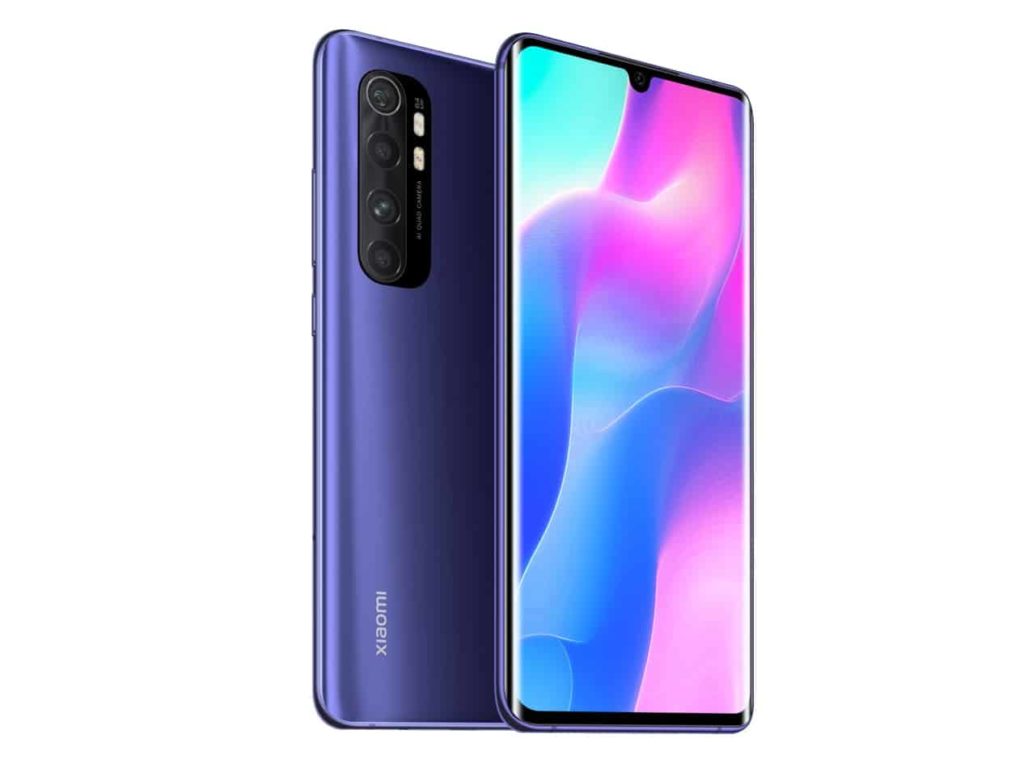 Certainly one of the best mid-range smartphones out there. The Mi Note 10 Lite comes with a quad-camera setup on the rear. This includes a 64MP primary camera with a 26mm focal length lens and f/1.9 aperture. Also present is an 8MP ultra-wide sensor with f/2.2 aperture, a 5MP module, and a 2MP sensor for close-up shots. The combination of these cameras gives a bright and detailed performance during the day but falters in low light.
To help improve low-light photography, there is a night mode that maintains the color of the subject but it's still not quite clear. In addition, there is HDR and autofocus which improves very near pictures but still not quite as detailed due to the 2MP sensor being used. The selfie end has a 16MP camera in play with no autofocus sadly but takes good portrait pictures which is true for the rear cameras as well. You will get a Pro mode on this device where you can tweak the settings to get the best out of the camera.
Xiaomi Mi Note 10 Lite Key Specs
Processor: Qualcomm Snapdragon 730G
RAM: 6GB
Internal Storage: 64GB/128GB
Display: 6.47-inch 1080 x 2340 pixels AMOLED screen
Battery: non-removable 5260mAh
OS: Android 10 (MIUI 12)
Front Camera: 16MP
Rear Camera: 64MP + 8MP + 5MP+ 2MP.
Price: see offers on Amazon.com.
3. Samsung Galaxy A71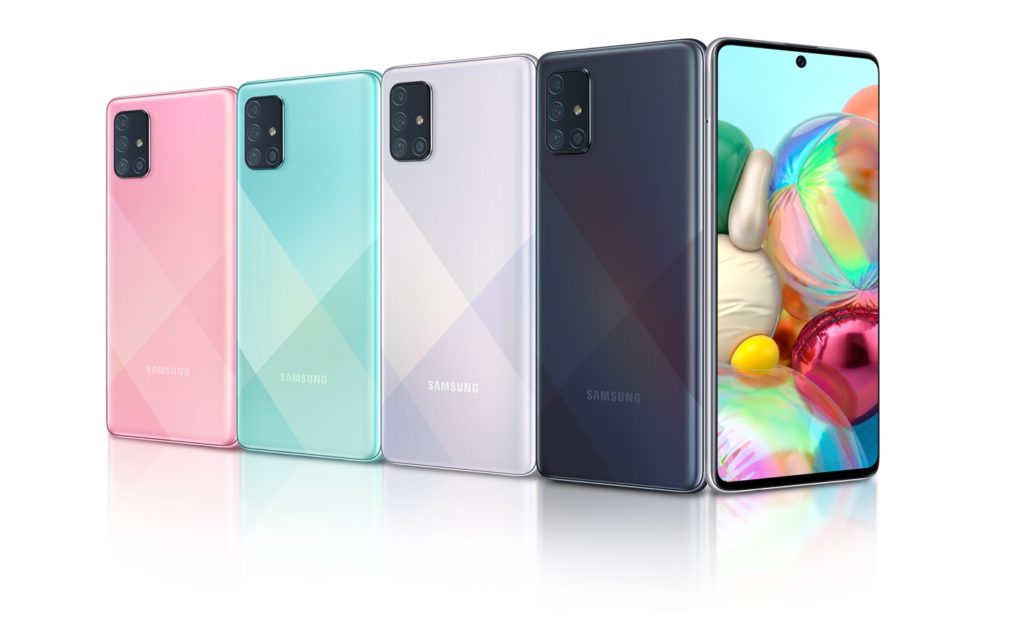 The next one on the list is one of the few budget smartphones with EIS (electronic image stabilization) and impressive all-around specs. There is a nice quad-camera layout on the back and a decent selfie cam upfront. You'll be working with a 64MP main camera having an f/1.8 aperture lens attached to it. Also involved is a 12MP with a 12mm f/2.2 aperture lens and two 5MP cameras (one as a macro camera and the other as a depth sensor).
What this delivers is a well-detailed picture outdoors with a wide dynamic range and excellent portrait pictures as well at this price point. In the absence of a telephoto camera here, the zoom capture is not really up to par having low details and increased noise. At the front end, the smartphone has a 32MP Quad Bayer sensor with an f/2.2 aperture lens. It takes pretty clear selfies with nice contrast and impressive dynamic range. On the Samsung Galaxy A71, selfies look best when subjects are 50 – 60cm, at a lesser distance focus is hard and farther details are lost.
You can record videos in 1080p resolution on the front camera at 30fps and the back camera can take it up to 4k resolution in the same frame rate. Also, you can take 1080p at 240fps and 720p at up to 960fps on the rear camera.
Samsung Galaxy A71 Key Specs
Processor: Qualcomm Snapdragon 730G
RAM: 6GB/8GB
Internal Storage: 64GB/128GB
Display: 6.7-inch 1080 x 2400 pixels Super AMOLED screen
Battery: Non-removable 4500mAh
OS: Android 10
Front Camera: 32MP
Rear Camera: 64MP + 12MP + 5MP+ 5MP
Price: see offers on Amazon.com.
4. Motorola One Zoom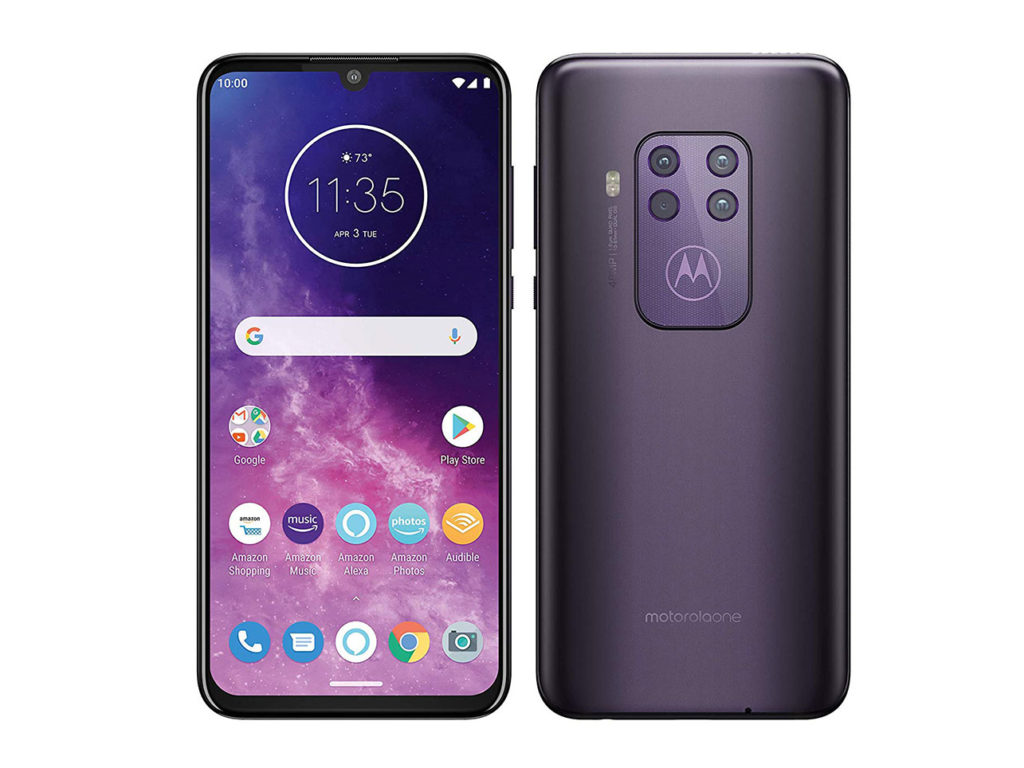 Photography enthusiasts on a budget will find the Motorola One Zoom an interesting option. Also carrying a quad rear camera, there is a true telephoto 8MP sensor with 3x optical zoom, 5MP depth sensor, and a 16MP ultrawide camera working with the 48MP primary sensor. This one of the few mid-range smartphones that actually have a true telephoto sensor, ultra-wide camera, depth sensor, and optical image stabilization (OIS) all present.
What do you get with this? 12MP images through pixel-binning technology that looks quite good in daylight, albeit a little bit aggressively sharp after processing but nothing too obvious. However, it becomes obvious in low light conditions and general image quality suffers too. Nonetheless, this smartphone is very much a nice budget smartphone for taking stellar pictures even if it requires good lighting conditions to do so.
The images captured by the front camera are quite impressive with decent color balance and details. Its Portrait mode appears to do a pretty good job of focusing on the subject. You also have beauty mode, background blur adjustment, artificial lighting, and studio mode.
Motorola One Zoom Key Specs
Processor: Qualcomm Snapdragon 675
RAM: 4GB
Internal Storage: 128GB
Display: 6.39-inch 1080 x 2340 pixels Super AMOLED screen
Battery: Non-removable 4000mAh
OS: Android 10
Front Camera: 25MP
Rear Camera: 48MP + 16MP + 8MP+ 5MP
Price: see offers on Amazon.com.
5. iPhone 12 Mini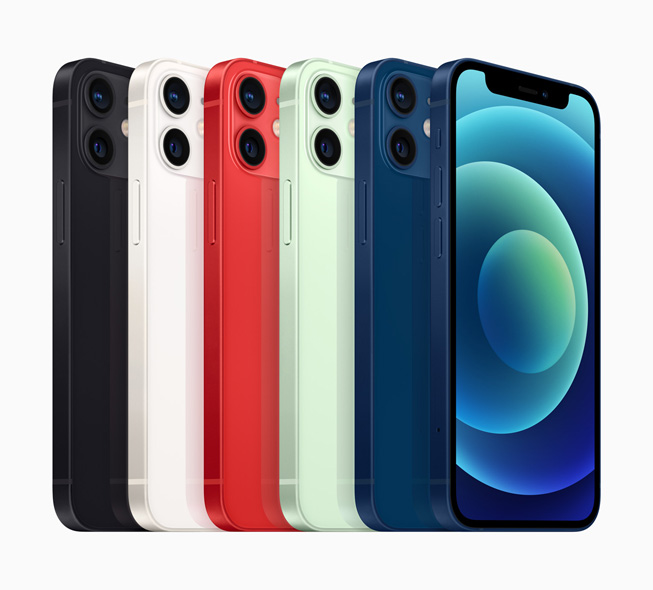 The iPhone 12 mini offers a convincing camera setup that delivers nothing short of stellar pictures with its iPhone 11 type of dual rear camera system. In fact, it has the same camera settings as you have on the iPhone 12— a 12MP f/1.6 aperture main camera and a mother 12MP ultra-wide sensor with a 120 degree field of view.
Furthermore, you also get OIS on both rear cameras, 2x optical zoom, and 5x digital zoom. The deep fusion photography system translates to impressive picture processing is in good hands. You can record 4k pictures at up to 60fps, 1080p up to 120fps, and HDR video with Dolby vision at 30fps. More so, you have night mode dedicated for low light pictures and impressive portrait snaps.
On the front, there is a 12MP TrueDepth camera equipped with night mode and impressive Bokeh shot capabilities as well. Not to forget up to 60fps for both 4k and 1080p video recording feature on the selfie side. Overall, the iPhone 12 mini delivers a satisfactory camera performance for its price range.
iPhone 12 mini Key Specifications
Processor: Apple A14 Bionic
RAM: 4GB
Internal Storage: 64GB/128GB/256GB
Display: 5.4-inch 1080 x 2340 pixels Super AMOLED screen
Battery: Non-removable 2227mAh
OS: iOS 14
Front Camera: 12MP
Rear Camera: 12MP + 12MP
Price: see offers on Amazon.com.
Affordable Phones, Great Camera Quality
Smartphone camera quality means a lot to so many and this list gives you some of the best smartphones you can get without going all-in for high-end smartphones. Each smartphone here offers different camera perks and features but are all good options to consider if camera on a smartphone is very important to you.