There are plenty of desk lamps in the market right now. But if you are looking some something with an elegant design and a few smarts features, then the Mi LED Desk Lamp 1S is one great option. The Lamp is from Xiaomi which by now needs no special introduction as a Chinese company building cool lifestyle products at affordable prices.
The Mi LED Desk Lamp 1S measures 455mm x 455mm in width and height with a steady circular base that supports it. The base also has a circular knob used to turn on/off and control the lamp. The Lamp comes in white color with an all-aluminum build giving it a very premium look and feel. The Lamp is powered directly by your standard 220-240V–50/60Hz 0.45A power outlet. It doesn't have a battery.
Advertisement - Continue reading below
The Mi LED Lamp provides up to four lighting modes to suit your particular use case. Whether you are reading late at night and need that soft light that's not harsh on your eyes, or you want reduced blue light exposure while working on your laptop at night. This lamp supports reading mode, compute mode, child mode, and focus mode. Thanks to a wide color range of 2600K to 5000K provided by the LEDs.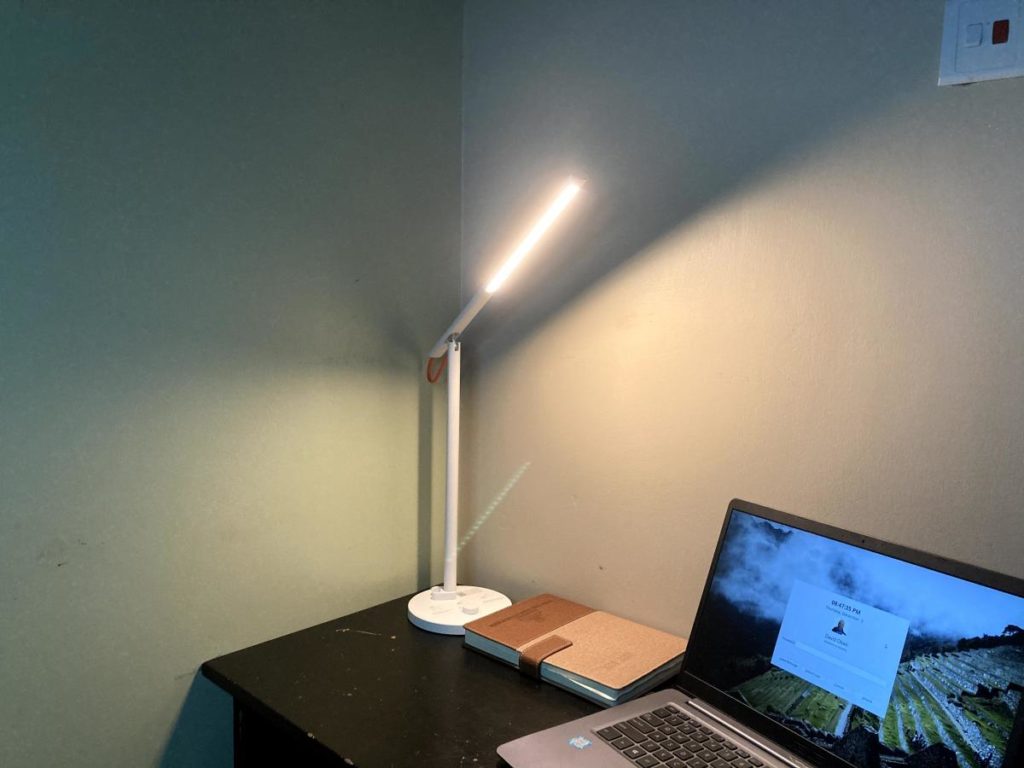 It has an aluminum hinge that enables you to turn the LED Lamp through about 80 degrees vertically. A colorful red cable connects the LEDs to the support base of the Lamp. I have been using it for a while now as the primary desk lamp on my work station usually at night.
Mi LED Desk Lamp 1S Specs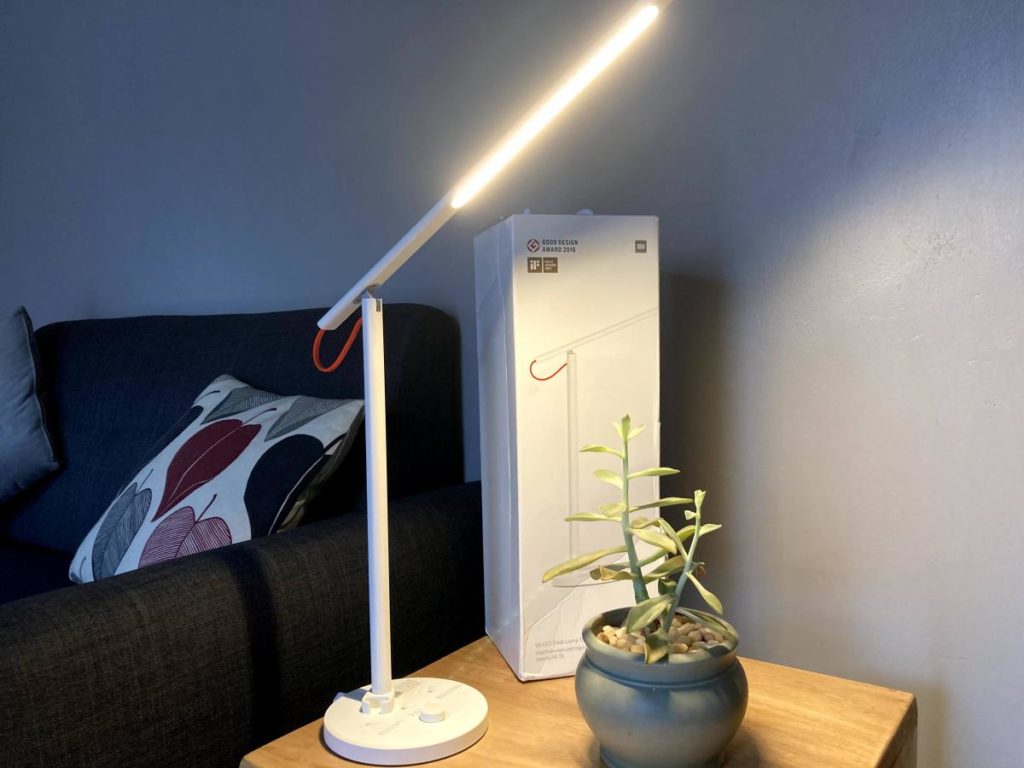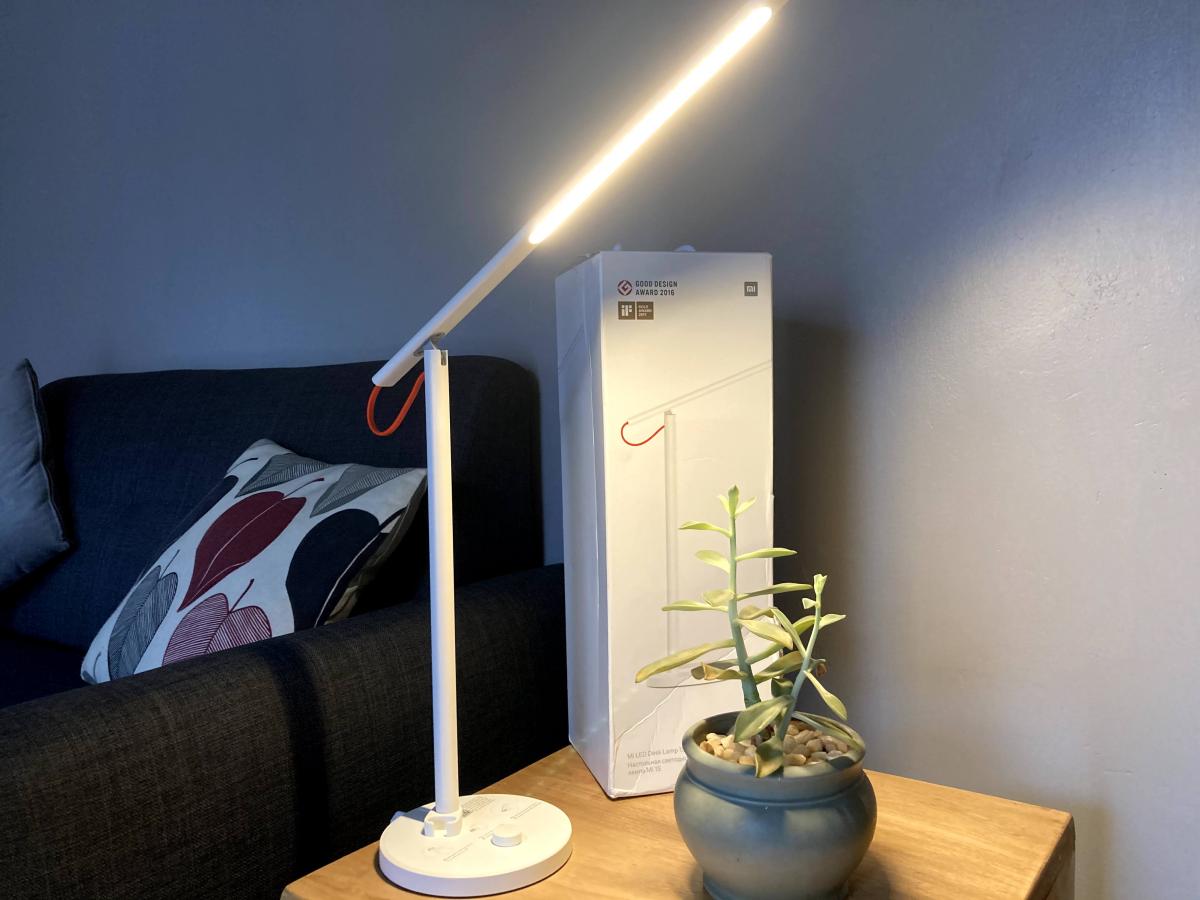 Model: MJTD01SYL
Color: White
Brightness range: 1%-100%
Color range: 2600K-5000K
Luminous flux: 520lm
Color rendering index: Ra90
Lamp input: 12V/0.8 A
Rated input: 220-240V–50/60Hz 0.45A
Power: 9W (Lamp + LED Driver)
Service life: approx 25,000 hours
Compatible with: Android 4.4 or iOS 9.0 and above
Wireless Connectivity: Wi-Fi IEEE 802.11 b/g/n 2.4 GHz
Standards Implemented: GB 7000.1, GB 7000.204 and GB/T 17743
In the box: Mi LED Desk Lamp 1S, Power adapter, manual
The Mi LED Desk Lamp is smart, meaning it connects to the internet through packs Wi-Fi wireless support on the 2.4Ghz band. It supports Google Assistant, MiJi via Mi Home App, Amazon Alexa, and Apple Home Kit which are all popular smart home automation platforms for controlling smart lights, speakers, thermostats, plugs, and home accessories.
I have set it up on both Apple Home Kit on the iPhone and Google Assistant via the Yeelight app. I was able to control the lamp through Assistant voice commands for lights like switching on/off, increasing brightness, schedule lights, and changing color temperature. It worked perfectly well.
Here's our video review of the Mi LED Desk Lamp 1S.
Advertisement - Continue reading below
The beauty of this lamp is that you can discard all its smart features and just use it as an ordinary Lamp. The dial knob at the base enables you to do just that. You can switch it on/off by single pressing, increase/decrease the brightness by turning the dial around, and change the color temperature by pressing and turning the dial.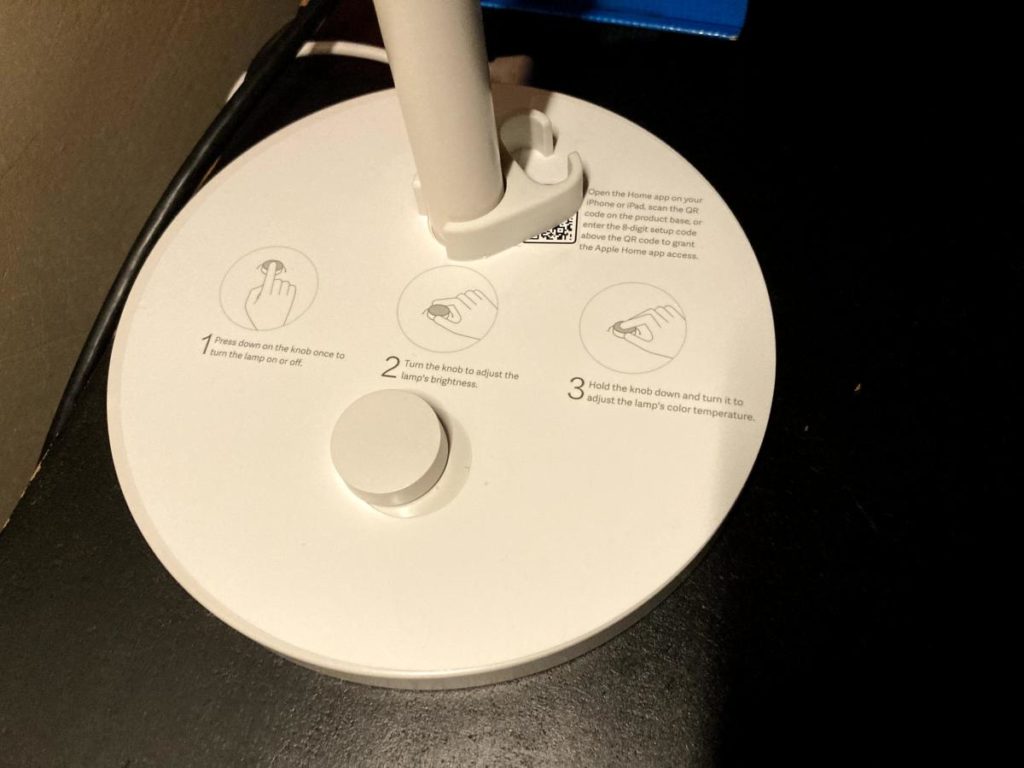 Price and Where to Buy
The Mi LED Desk Lamp 1S is mostly sold in China and India. It's available on Amazon.com for $34.49 and on Flipkart India at ₹2,499. Pay attention to the smart home platform that's being supported in your market.