Chipper Cash launched in 2018 with the aim of solving the cross-border money transfer hurdle Africans face. We all know that African countries' borders are easily penetrable for humans and goods, but up until recently, the same could not be said about online money transfers. But in the last few years, we've seen startups spring up from all over the continent – attempting to solve this problem for Africans.
Chipper Cash is a cross-border money transfer startup that facilitates cross-border payment across Africa. It is currently present in about seven African countries: Ghana, Kenya, Nigeria, South Africa, Rwanda, Tanzania, and Uganda. And it recently launched its service in the United Kindom to help Africans in the diaspora transfer money back home.
Advertisement - Continue reading below
Chipper Cash recently announced that it had raised a $100 million Series C funding round to help it grow into new markets and add new services to its platform. Not long ago, Chipper Cash added the ability to buy and sell cryptocurrency on the platform some time ago, now, it is now gradually introducing the ability to trade U.S. companies' stocks on its platform.
Related Article: Top 4 Apps to Buy U.S Stocks in Nigeria
How To Buy and Sell Stocks on Chipper Cash
If you don't already have a Chipper Cash account, here is a detailed article explaining the signup process and how to send money to other people on the platform. It is also important to note that, Chipper Cash is gradually introducing the feature to users – so you might not see the feature on your phone just yet.
Follow the steps below to see if the feature is available on your Chipper Cash app:
Download and open your Chipper Cash mobile app.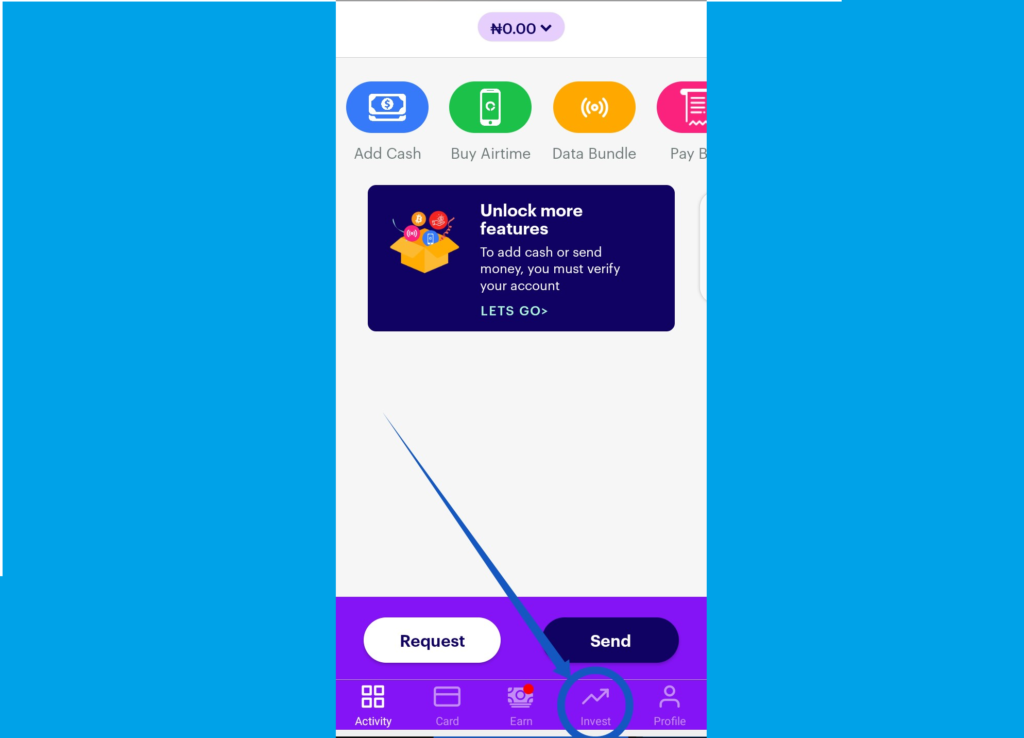 Tap on the Invest icon at the bottom of the app homepage.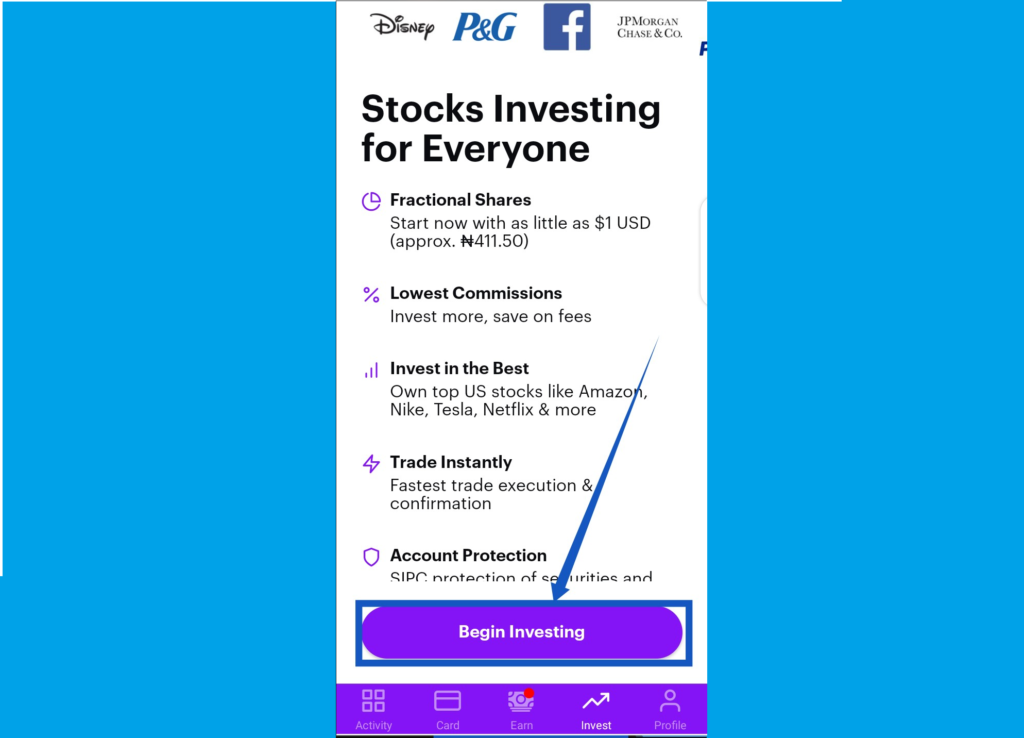 Then, tap on Begin Investing.
Before you can begin investing, Chipper Cash will require additional information. For users in Nigeria, for instance, you'll need to provide Chipper Cash with your Bank verification number (BVN) and a clear selfie. You will also need to upload a soft copy of either your National Identity Number (NIN), Drivers license, or Passport.
In Nigeria, Chipper Cash's largest market, there are a couple of platforms that offer similar investment options. Bamboo, Risevest and Chaka, are some notable mentions. It would be interesting to see how Chipper Cash fairs with its new feature in the already competitive space.
Advertisement - Continue reading below