Our TV consumption habits have changed drastically over the years. As of now, much of the world is shifting from analogue to digital TV. And as such, streaming services are growing exponentially to the point where they are outstripping cable and satellite TV in popularity. As streaming services take centre stage, TV OEMs often ensure that their platforms can support the most popular streaming services.
Hisense's Vidaa OS is one such platform that offers a range of top streaming services for its users. Vidaa OS is an operating system predominantly used in Hisense TVs, but can also be found in Toshiba, Schneider, Nordmende, AKAI, NIKAI, BRUHM TVs and lots of other brands. As an active Google TV/ Android TV user myself, I can't say there's much I am missing on a Hisense TV running Vidaa OS.
Advertisement - Continue reading below
Vidaa's App Store offers a window into Vidaa's ecosystem. It is impossible to provide a comprehensive and up-to-date list of all the apps that come pre-installed on Hisense's Vidaa TV OS as it varies by model and region. However, some common apps that are often pre-installed include the top streaming services below;
---
Related content:
---
Top streaming services on Vidaa OS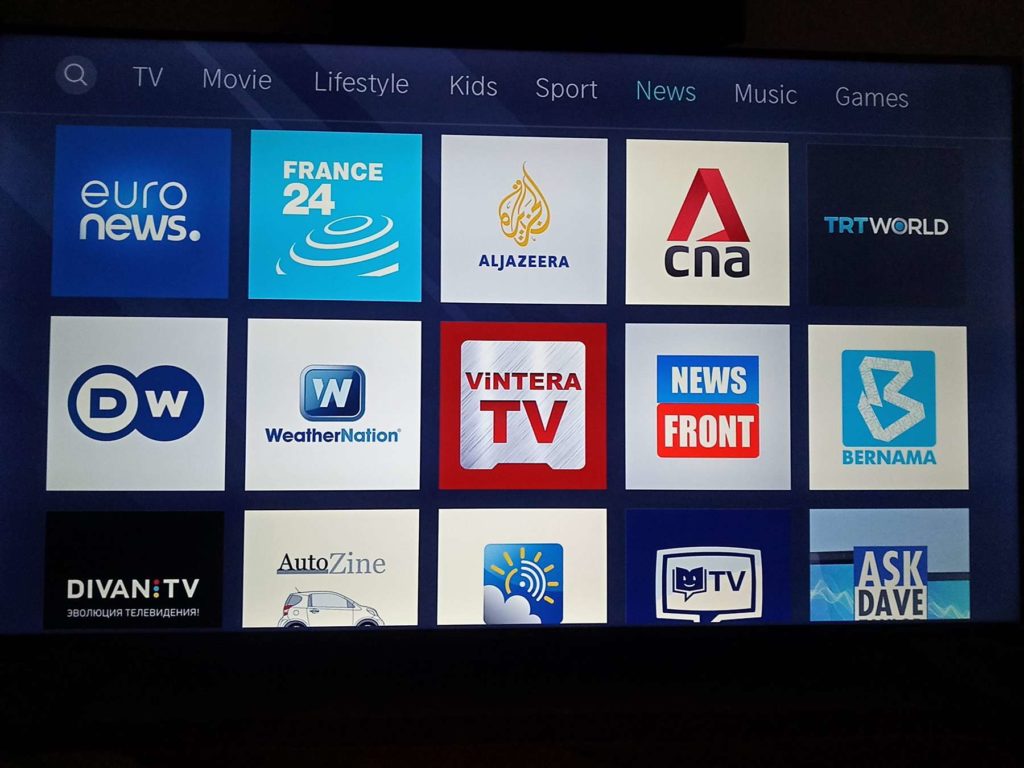 Netflix has a wide variety of original content, ranging from television series and movies to documentaries and stand-up comedy specials. Some of their most popular original series include Stranger Things, The Crown, Orange is the New Black, Narcos, House of Cards, Bridgerton, The Umbrella Academy, Ozark and The Witcher. They also have a growing list of original films, such as Bird Box, The Irishman, Enola Holmes, Marriage Story, and Roma.
Disney+ is home to some of the best original content on any streaming service including Marvel TV spin-offs e.g. Loki, WandaVision, The Falcon the and Winter Soldier, Moon Knight, What If, e.t.c, and also Star Wars spin-off Mandalorian in addition to other titles such as Wakanda Forever, High School Musical, Hamilton, and plenty more.
Amazon Prime Video is another popular streaming service that offers a vast library of movies and TV shows, including Amazon Original content most popular of which include The Boys, The Marvelous Mrs Maisel, The Wheel of Time, Invincible, Reacher, and Jack Ryan to mention a few. Amazon Prime Video also offers live sports, including Thursday Night Football and select MLB, NBA, and NFL games.
YouTube is a streaming service that allows users to watch and upload videos, including live streams and original content. The best content on YouTube varies widely depending on personal interests and preferences. Some popular categories include children's content, music videos, Vlogs and lifestyle content, technology and gaming, food and cooking etc.
Advertisement - Continue reading below
These are just a few examples of the top streaming services available on Hisense's Vidaa TV OS. Whether you're a fan of movies, TV shows, or live sports, Vidaa OS provides access to a wide range of content to meet your viewing needs. With a simple and intuitive interface, you can easily find and access your favourite content in no time.
The list below is by no means comprehensive but it's a good indicator of the streaming services you can expect to find on Vidaa OS. I am personally happy about the DStv and Showmax apps for African content and also the excellent BBC iPlayer app for British content.
| | | | | |
| --- | --- | --- | --- | --- |
| AccuWeather | Disney+ | iQIYI | Premier | Vidio |
| Amazon Music | DStv | Kayo | Rai Play | Vudu |
| Antik TV | Erosnow | KiDoodle TV | Rakuten TV | M+ |
| Apple TV+ | Facebook Watch | Lepsi TV | Roya TV | Tremor Video |
| Aljazeera | Fanatiz | Local Now | RTL+ | UFC Fight Pass |
| Awan | FITE | Megogo | Starz Play | Prime Video |
| BBC iPlayer | Flow | Movistar | Stan | NFL Game Pass |
| BET+ | FreeTV | Molotov TV | Shahid VIP | WeTV |
| Bolt+ | F-Play | Mitele | Showmax | YuppTV |
| BritBox | Fubo TV | NBA | Sony LIV | YouTube Kids |
| CANAL+ | Glewed TV | Netflix | Toon Goggles | Okko |
| Claro TV | Globo Play | No Filters | Tubi | Xumo |
| DAZN | OSN+ | NRL TV | T2 | UEFA TV |
| Deezer | Voyo | PLEX | Viu | 2DF |
| DEOD | Hungama | Pluto TV | Vevo | |
In conclusion, if you're in the market for a TV that offers a range of top streaming services, Hisense's Vidaa TV OS is an excellent option. With a user-friendly interface, a vast library of content, and access to popular streaming services, Vidaa OS is the perfect platform for all your viewing needs.