Wireless charging is supposed to supersede traditional wired charging, ridding us of all the mess of wires and cables. In theory, by reducing e-waste, we should be able to save the environment. In practicality though, wireless charging has a long way to go. It's still much slower than wired charging options, is expensive and not widely compatible with various products. It's also not as as user-friendly as wired charging. You have to align your device with the exact position of the charging coils in the wireless charger.
But how else shall we have the much awaited portless iPhone? Of course through wireless charging. So Apple has been aboard this train ever since they started supporting wireless charging in the iPhone 8. And if Apple is onboard the wireless charging train, then everyone will. Now Apple has some pretty good wireless charging accessories topping out at about 15W max, but the Android camp is even pushing the boundaries further thanks to Chinese smartphone vendors.
Advertisement - Continue reading below
In August 2021, Xiaomi announced a whopping 100W wireless charging stand for about $100. That's 6 times faster than Apple's best wireless charger. This charger follows the 80W model announced earlier. These wireless chargers can juice up Xiaomi's Mi 11 and Mi 11 Ultra 5000mAh smartphones in under 40 minutes. My Oneplus 9's Warp wired fast charger is only 65W. So in a few years, the argument that wireless charging is slow won't hold much water.
Before Buying a Wireless Charger
Wireless charging is only supported in premium, usually flagship smartphone models. You want to check with your smartphone manual or specs sheet to confirm if wireless charging is supported. Qi wireless charging is a common standard supported by several devices although some vendors also ship their own proprietary standards. A common standard ensures that a wireless charger from one vendor still works with another brand. For instance Samsung wireless chargers should work just fine on an iPhone.
Read more: How to tell if your smartphone supports wireless charging
---
Another thing to remember is the power wattage that your smartphone wireless charging system supports. This will save you money. For instance you shouldn't buy a 15W wireless charger when your smartphone only supports upto 10W of power. Maximum Supported Wattage on the iPhone 13 and 12 lineup using wireless charging is 15W. This is if you're using the official chargers from Apple or the MFI(Made For iPhone/iPad/iPod) certified products. Other Qi-enabled chargers will only charge at 7.5W. Also, knowing the wireless power wattage of your smartphone enables you to shop for the product that can wirelessly charge your smartphone at maximum rated capacity. This can save you some time.
Here are the maximum wireless charging speeds of popular smartphone models.
iPhone 12/13 – 15W
iPhone 8/X/XR/11 – 7.5W
OnePlus 9/Pro – 15W
Samsung Galaxy S21/Plus/Ultra – 15W
Samsung Z Flip/Fold 3 – 10W
Google Pixel 5 – 12W
Google Pixel 6 – 21W
Xiaomi Mi 11 – 50W
As you can tell, the average charging speed is 15W for the flagships and about 10W for most smartphones. Mobile accessories like Airpods charger at about 5W. Keep in mind that most of these wireless chargers don't come with a wall charger. You might either have to use an existing one if you already have one, or buy one separately. Be sure that the choice you go with supports the maximum power wattage of the wireless charger otherwise you risk charging your device at lower speeds.
Advertisement - Continue reading below
Wireless Chargers of iPhone 8/X/XR/11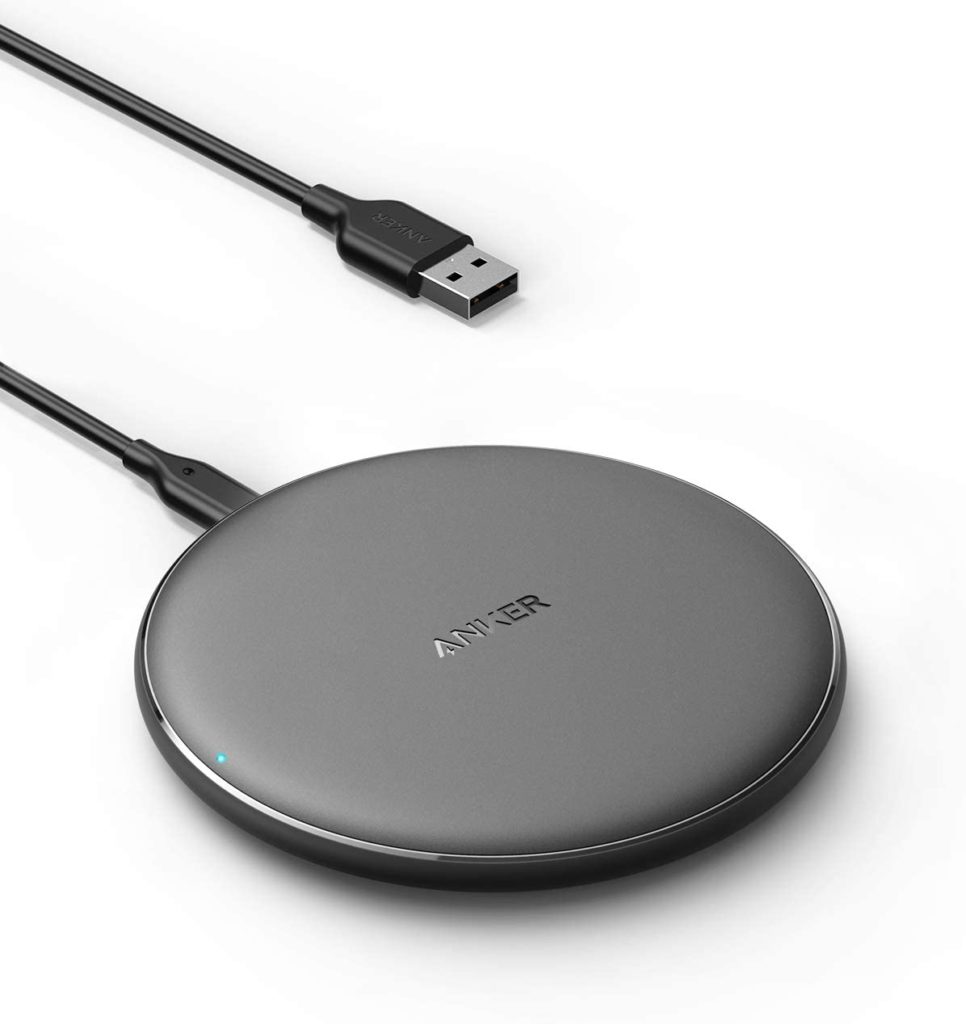 Apple introduced wireless charging with the iPhone 8 back in 2017. The iPhone 8 right through iPhone 11 supports wireless charging speeds of upto 7.5W with a compatible charger. You can charge your iPhone from zero to 50% in about 40 minutes with a standard 7.5W Qi wireless charger. That's faster than the standard 5W in-box wired charger but not nearly as fast as USB-C 18W fast wired charger.
So if you're shopping for a wireless charger for iPhone 8/X/XR/11, then get one that supports 10W. That's within the 7.5W maximum wireless charging speeds supported by these models. Here are some of our top recommendations;
Wireless Chargers for iPhone 12/13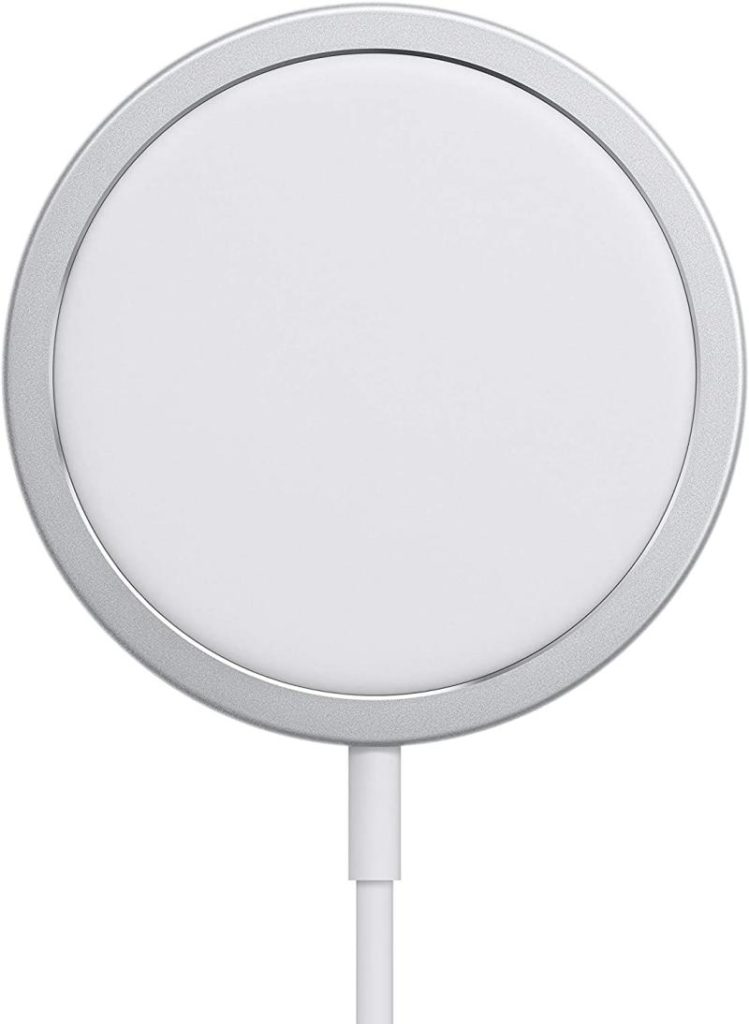 The iPhone 12 and 13 doubled wireless charging speeds from 7.5W of the previous models to 15W. So if you're shopping for a wireless charger for iPhone 12/13, make sure that it has at least 15W power output. Apple also introduced MagSafe chargers which are equipped with magnets that snap the charger at the back of the iPhone. The magnetic alignment experience only applies to iPHone 12 and 13 models. However, the MagSafe charger is compatible with previous iPhone models. Here are our top recommendations.
Wireless Chargers For Samsung Galaxy 20/21/10/8 Smartphones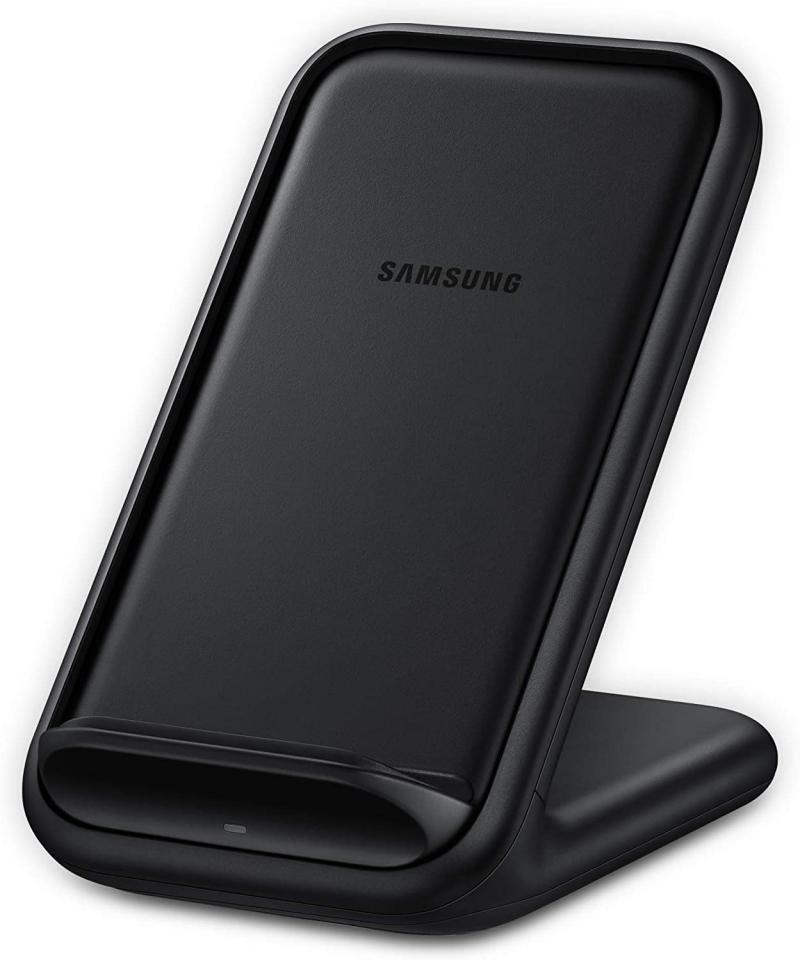 Samsung's flagship Galaxy series support wireless charging right from the Galaxy S6/Edge. The Galaxy S8 supports upto 7.5W while the S10 and Galaxy Note10 can charge up to 12W. The latest Galaxy S20 and S21 support upto 15W wireless charging.
Here are our top recommendations for Charging Samsung phones wirelessly.
Budget 10W Wireless Chargers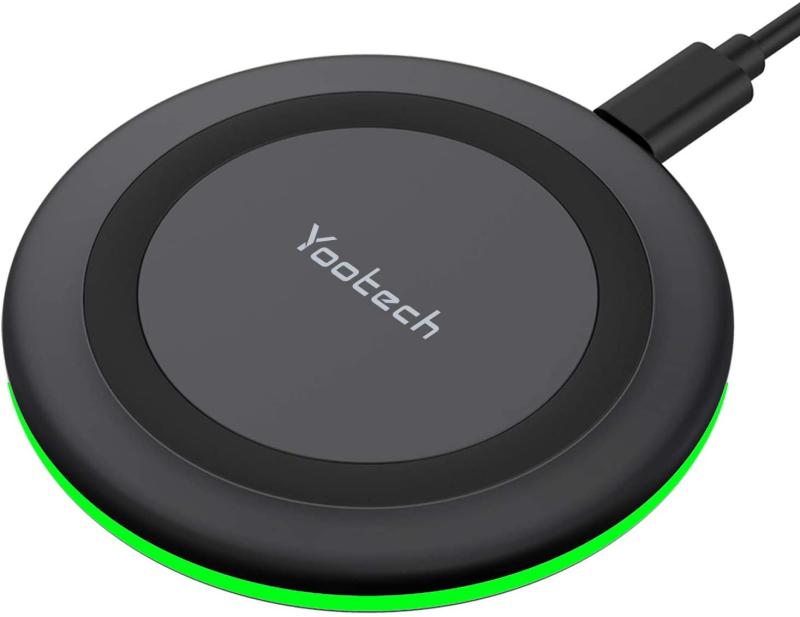 If you are looking for a "catch all" budget wireless charger and you aren't willing to speed much, then a 10W wireless charger should do. They are not slow (7.5W) nor fast (15W). These wireless chargers are Qi certified, meaning they can charge just about any Qi supported device including iPhones, Samsung Galaxy phones, Pixels etc. Here are our top recommendations.
Multi-device Wireless Charging Station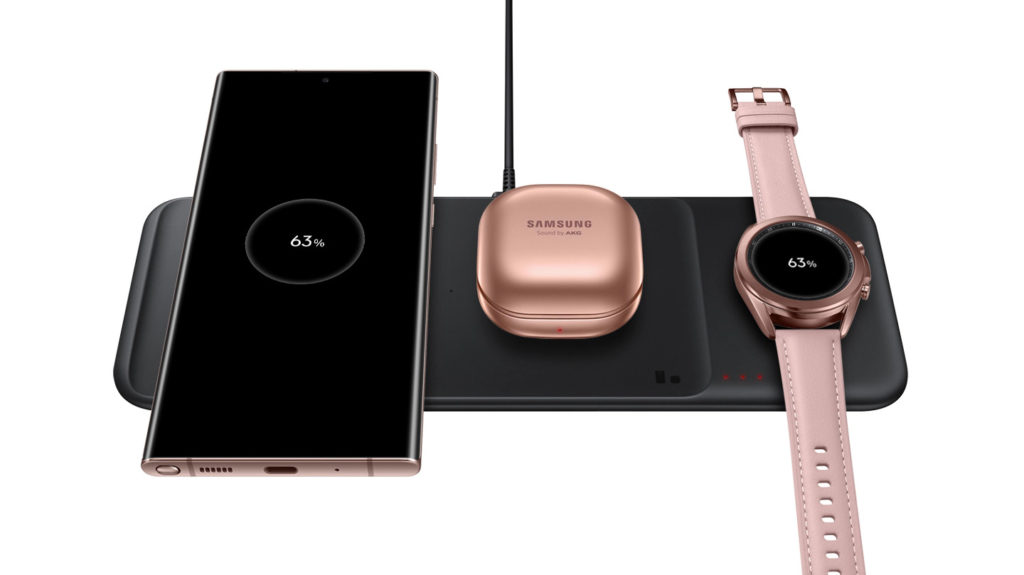 If you have a smartphone, wireless earbuds or AirPods, smartwatch that all support wireless charging, then you want to consider a charging mat or wireless charging station. These enable you to charge multiple devices at the same time without compromising performance. Apple has the MagSafe Duo Charger which can conveniently charge your iPhone, Apple Watch or case for your Airpods at the same time. Samsung has a similar 3-in-1 wireless charger dubbed the Charger Trio. You can charge your Galaxy smartphone, smartwatch and earbuds at the same time. Here are our top recommendations.
Alright, that's it. Get going with wireless charging today with our top recommendations. If you have any great products we missed out, let us know in the comments below.
Advertisement - Continue reading below
Disclaimer: This website might earn from some affiliate links, but this in no way guides our editorial choices.